The Golden Fish
How God woke me up in a dream.
Eric Metaxas
| May 30, 2013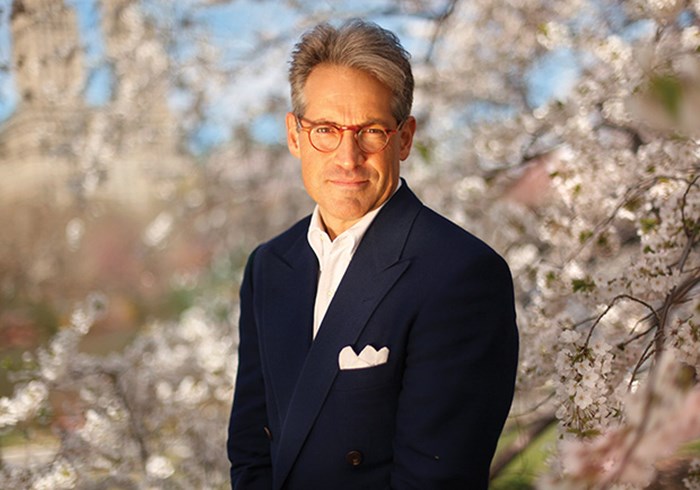 Image: Photo by Brad Guice
Is it possible for one's life to change literally overnight? In 1988 I had a dream in which God spoke to me in what I have come to call "the secret vocabulary of my heart." The next morning, all was new and newness. Perhaps even newness-ness.
I had the dream around my 25th birthday, and if someone had investigated my life at that time to determine who I was, they'd likely have settled on three themes at the heart of my identity: first, that I am Greek; second, that I loved freshwater fishing; and third, that I was deeply committed to the life of the mind and the search for meaning.
My parents are European immigrants (my dad is from Greece, my mother from Germany) who came to New York in the mid-1950s, met in an English class in Manhattan, and married. I came into the world in 1963 at Astoria General Hospital, and attended a Greek Orthodox parochial school through fourth grade. In 1972, we moved to the relatively rural environs of Danbury, Connecticut, where I went to a public school and attended the Greek Orthodox church every Sunday.
Greeks in America prize their Greekness, and perhaps because I am only half-Greek, it was especially important for my dad to instill this in me. Once, when he saw the chrome fish on the back of a car, he was excited to explain that this was from the Greek word ixthys, meaning "fish," because the early Christians used this word as an acronym—Iesus Xristos THeos Ymon Sotir. It stood for Jesus Christ Son of God Our Savior. It was their secret symbol.
My only hobby besides watching television was freshwater fishing. I fly-fished, sometimes tying my own flies. I fished for bass, once in a tournament, and of course I ice-fished a few times too.
As an undergraduate ...
1