Reviews

|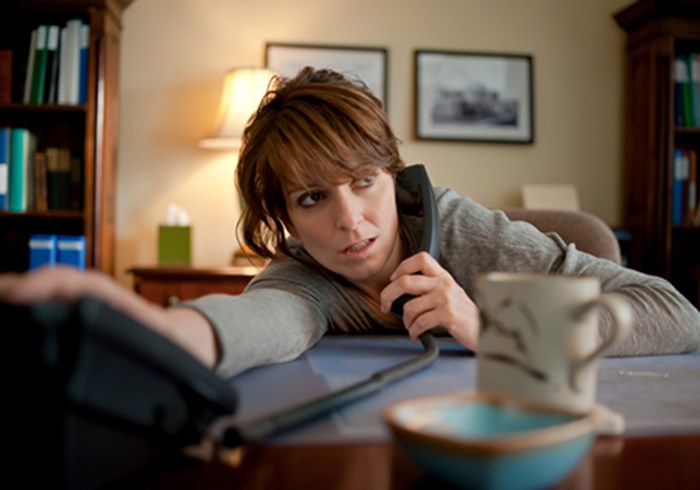 Image: David Lee / Focus Features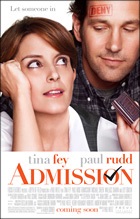 Today's romantic comedies are neither particularly romantic nor particularly comic. They seem to exist solely to scold and punish women who want to be anything other than a wife and mother—think of films like Forgetting Sarah Marshall, The Five-Year Engagement, Notting Hill, The Devil Wears Prada, 13 Going on 30, and the list goes on. There is something sad about seeing any marginally competent actress in such a vehicle—and something tragic when that woman is Tina Fey.
Fey carefully cultivated her post-Saturday Night Live fan base by perfecting the art of self-deprecation. But the sad sack, lovable loser Liz Lemon in 30 Rock is endearing because she is part of a broader cultural satire, one that includes targets other than the hopeless career woman whose success fails to compensate for her emptiness.
In Admission, Fey plays Portia Nathan, a gatekeeper at Princeton University who spends her days dully and unenthusiastically lecturing would-be collegians about the essentialness of being fresh and enthusiastic. Her office life consists of sucking up to the head of Admissions (Wallace Shawn) and competing with a hateful colleague (Gloria Reuben wasted in a thankless role). She hopes to be tapped to run the department she hates working in so very, very much.
But why complain about a miserable job when you have a thankless and loveless academic snob of a boyfriend who is more interested in reading Middle English aloud to himself and chuckling at jokes only he can understand than in asking you about your day? "Sometimes you make sacrifices for the person you've been living with for ten years," Portia says in listless defense of her domestic partner. When he inevitably dumps her for a smarter ...
1