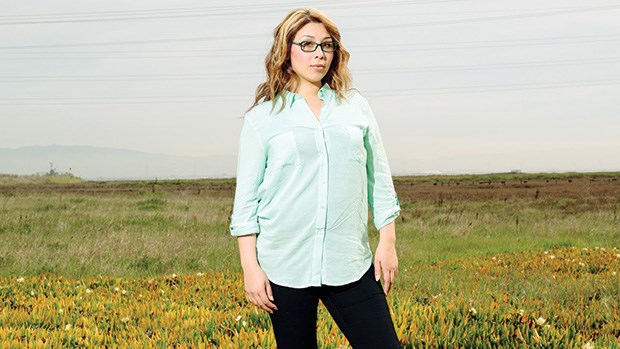 Image: Photo by Jeff Singer
Pamela Wilhelms, an environmental engineer and business consultant, was rounding the corner on the 44th floor of a skyscraper along the San Francisco Bay, when she stopped dead in her tracks.
"I turn to the left and see pictures of the company's landholdings and factories—in the same Central American country I'd seen the night before," says the San Diego native and Denver Seminary graduate. The previous night, she had attended a fundraiser for a nonprofit that digs wells in Central America. There she learned about a village whose water source had been destroyed by an American company upstream—one that looked awfully familiar.
"I didn't realize how complicit I was. By day I was helping leaders and executives go after their economic bottom line, and by night I was on the board of not-for-profits trying to clean up the mess," says Wilhelms.
"We're never going to create a sustainable planet as long as we have a false dichotomy that says nonprofits do good and for-profits make money."
Eight years later, the dichotomy is fading for Wilhelms and others who believe business can make more than profit. Call it the "for-benefit company," a niche but growing field where Wilhelms is applying her organizational consulting experience, service in the White House, and seminary training to get companies pursuing more than the traditional financial bottom line.
The companies that Wilhelms has worked with—including Nike, Unilever, and Seventh Generation—seek a triple bottom line: economic, social, and environmental, so that their products benefit all three cultural arenas.
At first, she says, "People would just laugh at me and say, 'Nobody's ever going to measure a triple bottom line.'" But the laughter is fading, as some states are beginning to recognize the for-benefit company (or "B Corp") as a distinct business classification with legal protection to make long-term investments for a variety of stakeholders.
For Wilhelms, pursuing a triple bottom line is rooted in faith. "There is a deep theology to a lot of this thinking," she says. But she notes that sustainability is a common-good goal shared by people of many faiths, and no faith at all. "We have to look systemically, and we have to bring together economists and ecologists and corporate leaders and government leaders and artists and everybody from the whole system," she says.
Convening is one of Wilhelms's gifts and is the foundation of her new initiative, the Soul of the Next Economy. And Silicon Valley is the best base from which to do it.
"Silicon Valley is a place of amazing innovation and creativity," Wilhelms says. "It's also become the venture capital of the world." When choosing where to live in 2005 (between Washington, D.C., New England, and Silicon Valley), she learned that of the top 100 economic entities in the world (including governments), for the first time more than half were corporations. (Since then, that number has only grown—in 2011, 63.4 percent of the top 175 were corporations). And a growing number of those are based in the Bay Area. "I felt like my call was to be here in Silicon Valley," Wilhelms says. "It's such an important place because it leads [and influences] so much."
In other words, if not Silicon Valley, then where? Chances are you have a smartphone lying within a few feet of you right now. Was the coltan for that smartphone mined from a conflict area in the Congo? Were the workers who put it together among those who threatened mass suicide in the Chinese Foxconn factory last year? Many of these questions are answered in Silicon Valley, and they touch all of us—from the upstream of society all the way down to its most vulnerable members.
Amplifying impact
Russ Hall, cofounder of Legacy Venture, has seen the good that wealth can do. He is a fellow at the American Leadership Forum of Silicon Valley and a board member of a variety of philanthropic groups, including Stanford's Center on Philanthropy and Civil Society and the Global Philanthropy Forum.
While Wilhelms is addressing how companies are now pursuing a double or triple bottom line impact, Hall is addressing how individuals and foundations can multiply their impact.
After a successful career in marketing and sales in Silicon Valley, Hall cofounded Legacy in 1999, and its sister foundation, Legacy Works, a few years later. Highly influenced by Bob Buford's Halftime ministries, Hall and partner Jim Anderson wanted to harness venture capital—the early stage, high-risk investment so essential to Silicon Valley startups—with investors' desire to give back.
Here's how it works: Legacy Venture takes advantage of a charity tax break by helping their partners (LPs) invest in premier venture capital firms while offering a low fee structure. In exchange for such investment opportunities, LPs agree to donate all principal and profits to the causes of their choice.
"If you are lucky enough to be in venture, you often have a whole satchel of scattered things you've invested in," says Hall. "At some point, you [have a] stock that's done as well as it's going to do, and [you] want to invest in something else. You'd sell it or you'd give that to your philanthropy because if you sold it, you'd have to pay the tax man."
Since its founding, Legacy members have committed to invest more than $1 billion. Hall describes it as "amplifying the size and effectiveness of people's philanthropy."
Legacy Venture may sound too abstract to have any real-world impact, but a visit to its offices proves otherwise. There, Hall points to colorful frames on the walls. Pictures of wells, of children under insect nets, of women selling fruits and vegetables at the market demonstrate the work funded by LPs. Hall holds up a pair of glasses that look like party favors—a large plastic screw on each side of the frame. These are adjustable prescription glasses and cost just a few dollars. Anyone can wear them, twist the screws until the prescription is right, and then break the screws off. It's an invention funded by a Legacy LP, and an example of Silicon Valley wealth used for good.
'Having a second, a third, a fourth home, a faster jet, more cars—that narrative doesn't need to be fed. Philanthropy should be just as exciting as the lures of the world.' ~ Russ Hall, cofounder, Legacy Venture
Silicon Valley is home to a large segment of nouveau riche, Hall says—a group that often wants to give back but doesn't have the family history to teach them how. Legacy Works offers regular events where investors learn about new charities and how to effectively serve boards. "We try to build this community that will hopefully do a better job," Hall says. "The good and bad news of venture is it doesn't work overnight. It takes a decade, give or take, to work. We've got their attention for a decade, so it's a chance to draw them in, and maybe they get intercepted by a broader vision of what they can do.
"Philanthropy should be just as exciting as the lures of the world," says Hall. "Having a second, a third, a fourth home, a faster jet, more cars—that narrative doesn't need to be fed. Can we feed a narrative of how much good you can do?"
Across the freeway
It's one thing to talk about the effects of wealth across the globe. It is another to see the effects play out down the street. In Silicon Valley, that's how far you have to travel—just across the strategically placed U.S. Route 101—to see, as Wilhelms puts it, "what's downstream from wealth."
East Palo Alto is a city defined by its proximity: almost the end of the first cross-continental railroad, almost the headquarters of Facebook. It became the drug supplier to the Bay area and, in the early 1990s, was deemed the murder capital of the United States. Today, it is a densely populated city with a majority Hispanic population (65 percent). Six percent are white and 16 percent are black. Its income per capita is 30.5 percent lower than the national average and 40.9 percent below the California average. Most residents work in the service industry or what few blue-collar jobs are available on the other side of the freeway. It's an uneasy relationship—one made all the more uneasy as East Palo Alto has become expensive dirt.
"A couple years ago, a lot of people began losing their houses," says Blanca Medina, a housing counselor at local nonprofit Able Works. "In East Palo Alto, we had about 2,000 properties go through foreclosure. A lot of these people, when they purchased their home, signed for a loan they could never sustain."
It's a story, of course, playing out in many other cities. But it's particularly insidious in East Palo Alto, because it's within the Silicon Valley region. East Palo Alto has the most affordable housing in San Mateo County. As property values increase around it, investors have begun to look toward developing East Palo Alto. Distressed and foreclosed properties are magnets for investors, who snatch them up with cash. Gentrification seems inevitable as East Palo Alto is swallowed up by the Silicon Valley boom.
"These people have lived in their homes for more than 20 years," Medina says. "But because their payment went up, they can no longer afford to stay." In the past six months, through an Able Works program called LiveAble, Medina and other housing counselors have rescued more than 40 homes from foreclosure. LiveAble counsels and advocates for homeowners who are more than 30 days delinquent on their mortgage note. The program is free, and Medina works with lenders and banks to negotiate a lower interest rate for a longer term. She aims to get the payment down to about 30 percent of the homeowner's income.
"These homes carry a lot of memory," she says. But Medina, a 26-year-old mother of two, is driven by more than sentiment: Owning a home is essential to halting the cycle of poverty. She notes that children of homeowners are 20 percent more likely to finish high school and 116 percent more likely to go to college. And daughters of homeowners are 20 percent less likely to become teenage mothers—as Medina was.
At age 17, Medina was forced to leave her parents' house when her daughter was born. She found shelter at the local nonprofit New Creations. They gave her a place to live, helped her care for her daughter and stay in school, and took her to church, where she "met God," she says. "God has given me the ability to feel their struggles as if they were my own."
In addition to being a housing counselor, Medina teaches single moms about finances and leadership and mentors them in their careers. She also leads the women in an optional Bible study. "I think the biggest struggle for a single mom is finding resources and building a positive community. These women are extremely smart; they are leaders. Had I not met certain people from the community who are doing good, I would not have had as much opportunity, nor would I have the desire to reach out to the community myself."
Breaking these generational cycles is what Able Works is all about. Started in 2005 by John Liotti and Marc Prioleau, Able Works seeks to address East Palo Alto's deficits in education, banking, housing, and employment—deficits that appear even starker within Silicon Valley. "We started asking questions like how, in a community of 2.5 square miles, can there be 97 youth-serving nonprofits and still have a 70 percent dropout rate?" says Liotti, Able Works CEO and a local police chaplain. "How can a community that's literally a stone's throw away from Palo Alto have check cashing outlets as the primary banking outlet? And no grocery store?"
There's a grocery store now—a busy Hispanic market with "the best tacos around," says Liotti. And thanks to groundbreaking partnerships Able Works forged in 2007, a number of businesses and development groups have cropped up in the area. They've also educated thousands of kids—upward of 500 a week—through FutureProfits, a program done in local public high schools to train underresourced kids in financial literacy and life skills. Lasting change will come only when these systemic issues are addressed, says Liotti.
"The stuff we're dealing with is long-term: major education issues, major housing issues, crime, systemic racism. It's just this big thing that takes lots of care, lots of effort, and lots of time."
"Slow and steady" isn't a celebrated value in a startup culture like Silicon Valley. But each in their own way, Wilhelms, Hall, Medina, and Liotti are championing patience, especially regarding wealth and all its effects. The question of what's downstream (or down the street) from wealth is ultimately a question of the long run: the long-term consequences and benefits of a for-profit culture. It's a question Christians in Silicon Valley must consider, because, in the end, it's also a kingdom question.
Roxanne Stone is curriculum editor for This Is Our City and serves as an editorial consultant for organizations such as Barna Group and Q Ideas.
Have something to add about this? See something we missed? Share your feedback here.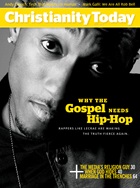 This article is from the May 2013 issue.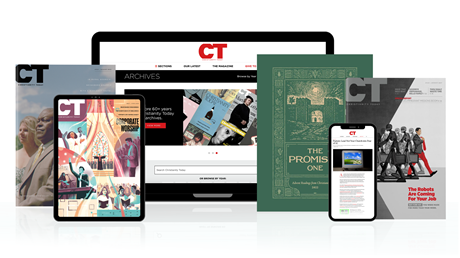 Annual & Monthly subscriptions available.
Print & Digital Issues of CT magazine
Complete access to every article on ChristianityToday.com
Unlimited access to 65+ years of CT's online archives
Member-only special issues
Subscribe
Stewards of Wealth Streams
Stewards of Wealth Streams