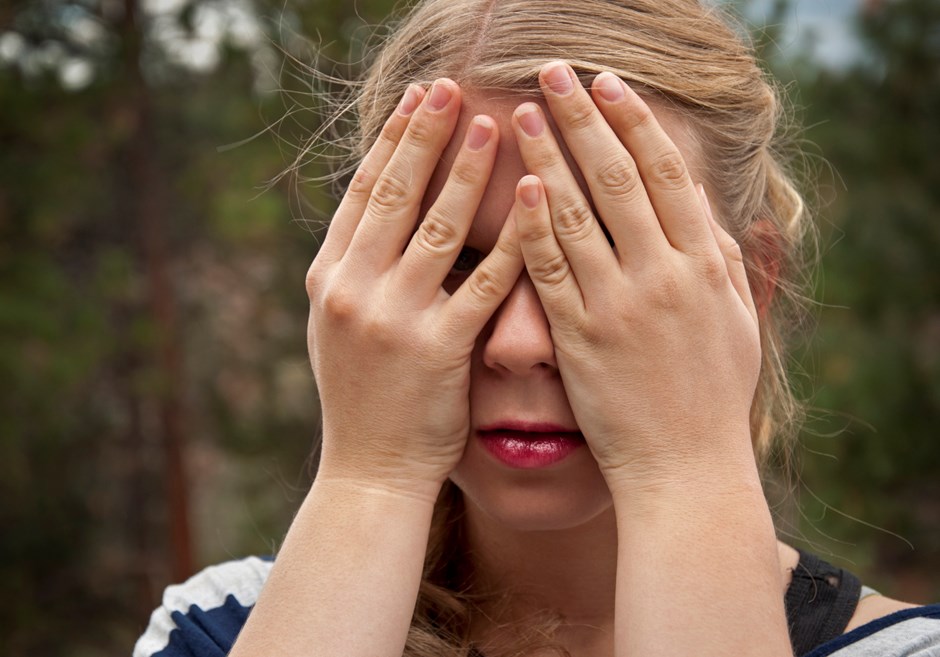 Image: schmeeve / iStock
In a recent article, Catholic dad and blogger Raylan Alleman lists reason after reason "to NOT send your daughter to college." As a way to counter the evils of feminism that have invaded our society, Alleman advocates forbidding our daughters from attending college, and instead encourages them to learn through libraries and the Internet.
"We are NOT saying that sending a girl to college or women working is a sin," he writes. "But after looking at the issues we raise, we would challenge anyone to convince us that college for girls is not a near occasion of sin."
It's easy to poke holes in his myopic position; plenty have. For the record, I thoroughly disagree with him. I'd like to consider his argument that college is a dangerous place for young women because of its "near occasion of sin," particularly sexual sin.
Surely Jesus put himself and his disciples in a "near occasion of sin" when hanging out with prostitutes and sinners. Sending our daughters out the door at all, and even welcoming others into our home, is potentially placing them in "a near occasion" to sexual sin and the effects of sexual sin all prior to college.
While I can leverage a modicum of control over what my girls see and hear in our home, I cannot control what other children are exposed to or the images that will shape their brains and behavior. Children can recite hyper-sexualized song lyrics, rehearse sexually explicit film dialogue, and even swap porn back and forth like trading cards via social media and their smart phones.
Christians aren't the only ones who are deeply concerned about the hyper-sexualized milieu in which our children find themselves. Martin Daubney, an ex-editor of a racy magazine, used to be an advocate of porn, justifying it with the argument that "it'll enhance a couple's sex life."
However, he had a change of heart once his son was born. Daubney, the host of a British documentary entitled "Porn on the Brain", recently wrote about the experience he had visiting a sex education class. In his article, "Experiment that convinced me online porn is the most pernicious threat facing children today," he writes:
The children's extensive knowledge of porn terms was not only startling, it superseded that of every adult in the room - including the sex education consultant himself…. The adults in attendance were incredulous at the thought that not only did this kind of porn exist, but that a 14-year-old boy may have actually watched it.
He goes on:
When questioned, they had all - every child in a class of 20 - seen sodomy acted out in porn videos. I was stunned they even knew about it - I certainly hadn't heard of it at that age - let alone had watched it and as a result may even have wanted to try it…. Some of the girls were angry that the boys' template of what to expect from real girls had clearly already been set by porn.
I hate to think about others looking at my little girls in the wrong way—let alone luring, propositioning, or assaulting them. So what am I to do? Take an extreme isolationist position like Alleman and others—batten down the hatches and severely limit their interactions to protect them from the perversions of the porn pandemic?
But I know that isolating and overprotecting them won't work. Why? I've noticed that many who step out of overprotective environments lack the interpersonal skills necessary to live well once they leave the nest, at least initially. I imagine it's because they've seldom had their characters tested. When it comes to sin, there is a difference between one's exercising virtue in the midst of tempting circumstances, and simply never finding oneself in tempting circumstances at all. How we fare when we are tempted is a truer test of our character than never having been tempted at all. We are to be in the world, not of it.
Note that a strict isolationist policy wouldn't just apply to school and college either. It'd apply to interactions at church, too. After all, as Her.meneutics contributor Sharon Hodde Miller notes, some Christian "parents in our communities will not take the necessary steps to protect their children from Internet pornography because they want to have access to it themselves."
I believe the porn pandemic and other forms of illicit sex are really a result of our failure to love God and our neighbors. Consequently, we cannot merely fixate on "Don't do this, don't do that" instruction or on isolating our children. They need to know deep down why we do what we do or don't do.
Instead, our teachings about porn and sex must be set in the broader context of love and justice—of shalom. In his book, Justice in Love, philosopher Nicholas Wolterstorff writes, "to seek to promote the good in someone's life as an end in itself is to love that person…. Love for another seeks to secure that she be treated justly by oneself and others—that her rights be honored, that she be treated in a way that befits her worth."
All of us, not just parents—because it takes a village and church to raise a child—need to promote the good of one another and treat each other "in a way that befits" our worth. We need to learn how to love—especially when it's difficult. Please, wise ones, teach us! We need a re-education in love.
How do we instill the broader vision, the vision of bountiful life and love in the peaceable kingdom? More specifically, how do we impart a deep knowledge that sex outside its proper context and beholding porn poisons our flourishing because in those cases we aren't loving our God, our neighbors, or ourselves? As St. Anthony said "Our life and our death are with our neighbor."
Shawn and I will do our best to set appropriate boundaries while teaching our daughters about porn and sex in the broader theological context of love, justice, and flourishing. Our daughters' unique personalities, their inclinations and dispositions (including their weaknesses), as well as their peer context will help us in setting these boundaries. We'll do our best not to isolate and overprotect while striving to model what it means to love one another. But we can't do it alone. We need the church's help.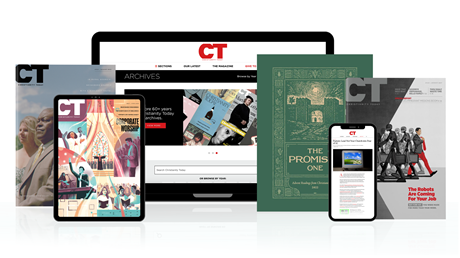 Annual & Monthly subscriptions available.
Print & Digital Issues of CT magazine
Complete access to every article on ChristianityToday.com
Unlimited access to 65+ years of CT's online archives
Member-only special issues
Subscribe
Raising Christian Kids in a Sex-Filled Culture
Raising Christian Kids in a Sex-Filled Culture