true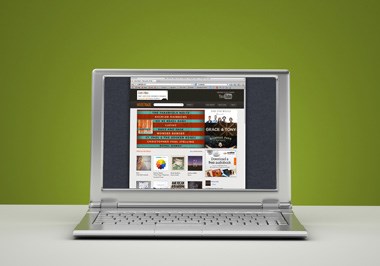 In the spring of 2006, singer/songwriter Derek Webb was just wrapping up the promotion cycle for his third record, Mockingbird, but he wasn't ready to move on. The album sold similarly to his first two releases, but this time around, the former Caedmon's Call lead singer had hoped the record would be heard by more than his usual fan base. However, his record label, Sony Columbia, had spent the marketing budget for the record and didn't plan to spend any more.
"They said, 'If you guys could come up with something to push the record further without any additional spending, then we are all ears.' I think they thought that was the end of the conversation, but my manager and I took that pretty seriously," said Webb. "We somehow convinced Sony Columbia to let us take the current record sitting on the shelves and give it away for free for three months."
The experiment was to give away digital copies of Mockingbird in exchange for e-mail addresses and zip codes—and for people to share it through email with five friends. The sharing requirement caused the e-mail to be viral from the very first download, though it's something that Webb admits wouldn't work today since music is now easy to stream or download illegally in an instant without having a sharing requirement. This free music experiment was done over a year before Radiohead, Prince, and Nine Inch Nails did pay-what-you-want or free music releases, which all saw much more media attention than Webb's.
In three months, Webb gave away 85,000 digital copies of Mockingbird, more than three times what Webb had sold of any previous record. But those weren't the numbers that ended up mattering. When Webb looked at the zip codes, he found that the most downloads were from two cities he had never played as a solo artist: New York and Los Angeles. In one sense, it's no surprise; almost any internet-based effort gets big hits from America's two largest cities—it's where the people are. But Webb wanted to put the numbers to the test. He asked his booking agent to "book any venue on any night for any pay in Los Angeles." He got the smallest room at the Knitting Factory (which has since closed) on a weeknight, getting zero money guaranteed but a 90% portion of the door cover, a very modest deal for an established artist like Webb. A week before the show, Derek e-mailed everyone who had downloaded Mockingbird who lived within 15 miles of the venue. When he arrived, there was a line down the street—eventually running three times the room's capacity. When Webb returned to the Knitting Factory, this time playing a larger room, he again had to turn away fans. The same thing happened in New York at the Bitter End.
Webb's career changed immediately. "Now I can look at these zip codes and find out what are my top markets. I can book shows and make my whole career in 20 markets. I stopped playing for 10 people in the wrong cities and started playing for 200 in the right ones."
And Webb knew the approach would work for other bands and what he calls "blue collar artists" fighting for an ever-dwindling slice of music label pie. So in May 2007—five months before Radiohead made its headlines for giving away its album for free and the RIAA won its first case against a file sharer—he and four friends launched NoiseTrade, a site that exchanges MP3s for e-mail addresses and zip codes.
"We thought we would be out-developed in a year, but those [other music download startups] are all gone now. Here we are five years later, and we have 15,000 artists giving music away. We give away almost three-quarters of a million albums a month, have 4 million visitors to the site, and a million people on our email list."
While it started primarily packed full of music from Webb's Nashville musician friends, NoiseTrade has since evolved and established a very unique platform: a place where traditional CCM powerhouses like Jars of Clay or worship acts like Indelible Grace can co-exist with mainstream and indie acts like Brandi Carlile, Young the Giant, and Matisyahu who don't identify as Christian. The site has included music from everyone from last year's Grammy's Best New Artist fun. to Reformed rapper Propaganda. This is profound since, in the past, the "Christian" label or even association with a CCM/worship product has been the death knell for any possibility of long-term mainstream success, but the founding of a place like NoiseTrade that puts those identities and labels aside marks a wonderful step toward cooperation across traditional genre boundaries.
What distinguishes NoiseTrade from the hundreds of other music sites that have crumbled since its launch is Webb himself. He's tried to build a site not around what would seem cool to listeners, but around what would actually help musicians. "I think having a subversive, radically minded artist at the helm is definitely a key ingredient. This model would be too risky for Big Business music industry … too many lost sales for those guys I suppose," said Portland singer/songwriter Josh Garrels, a definite success story of NoiseTrade's model.
The site has undergone several iterations, with probably the two largest additions being search functions and the ability to tip. Wait—the site didn't have search capabilities when it launched? "We didn't see ourselves as a music destination site where fans would come looking for music," Webb confesses. "We thought we were going to be essentially a site where artists would come and upload their music and we would give them a line of code that they could put on their MySpace or blog and create a widget in which they could give away their music for free." But today NoiseTrade stands as a curator of music which has its own trusted editorial voice, sending newsletters twice a week recommending to its subscribers what they believe to be the best music currently on the site. The addition of being able to tip the artists gives fans the ability to show immediate gratitude and appreciation of the record without it feeling obligatory.
While NoiseTrade has elevated the profile of numerous artists, Webb points to folk duo the Civil Wars and Portland singer/songwriter Josh Garrels as two artists for whom NoiseTrade played an important role in their success stories. For the Civil Wars, CCM veteran singer Joy Williams was friends with Webb, and she and bandmate John Paul White had recorded a live show at Eddie's Attic in Decatur, GA, nearly two full years before their debut album. The Civil Wars gave away the recording on their own site for just a click, but this was only creating buzz, not giving them email information and a connection to fans. So Joy got with Derek and began giving the live recording away in exchange for emails, and by the time the band began to break big in 2011, they already had a huge list of emails and zip codes, a connection to their fans through which they could give fans real ways to jump on and promote them.
As for Garrels, Derek Webb stumbled on his sixth album, Love & War & The Sea In Between, being given away on NoiseTrade, and was amazed by what he heard. "I immediately called one of my partners in Brooklyn who is our designer, and said, 'Have you heard this guy Josh Garrels?' He went and downloaded it and loved it. We tried to email Josh and couldn't get him, so we just went ahead and emailed our list, a quarter million at the time, and told them they had to hear this record."
Garrels himself has confirmed the power of using NoiseTrade for a new artist. "Over the following year I gave away approximately 35,000 copies of the album on their site alone; of these the majority were new listeners. And this also began what's become a longstanding friendship between me and the NoiseTrade crew."
Earlier this year, Josh Garrels returned to NoiseTrade, this time with a fundraising idea: for two weeks, Josh would give away his entire discography, with 100 percent of the tips going to World Relief to help with their peace and restoration work in the Democratic Republic of the Congo. The "Five for Congo" resulted in 161,245 album downloads, with about 8,000 people leaving $71,566 in tips.
Between Garrels' initial offering and his "Five for Congo" campaign, Garrels has given away well over 200,000 records through NoiseTrade. "The first time I met Derek was last summer, and he said to me, 'Over 100,000 albums in the marketplace, whether paid for or downloaded for free, it doesn't matter, it will change an artist's career.'" The email contact with fans has also proven to be a revelation for Garrels. "Since I began utilizing this email list a bit over a year ago, my shows have begun to sell out for the first time in my career. Having personal contact with fans is priceless."
NoiseTrade in a Post-Download Era
But it's not 2007 anymore. NoiseTrade's entire model depends on trading personal information for MP3s, and fewer and fewer people are downloading MP3s, whether paid, pirated, or promotional. Music is increasingly shifting to subscription services like Spotify and Rdio.
Webb believes NoiseTrade still has an edge over the subscription services, especially as artists publicize how little they see from those $10/month fees.
Each play gives artists only a fraction of a penny, with larger percentages going to major labels and major label artists. That leaves independent musicians like the ones who've been attracted to NoiseTrade essentially giving their music away anyway, only without the zip codes and email addresses to help them reach fans. In July, indie supergroup Atoms for Peace (which includes Radiohead's Thom Yorke and Nigel Godrich) removed its music from Spotify, citing the inequities created for new artists (though recently there have been disputes as to how exploitative streaming services like Spotify really are).
In fact, Webb says, he'd rather you download his music illegally via BitTorrent than stream it on Spotify. "On Torrent, you are at least aware you are doing something harmful for me and you might feel indebted or something. When you go to Spotify, the idea is sold to you that you are supporting the artist by paying for the subscription, and you should feel good about this. But I am making no meaningful money."
The ultimate problem with the streaming services, he says, is that they're not run by musicians. The solutions in art-driven industries don't lie with the investors or business leaders, but with artists, he said. "The folks with money are keen on solutions but don't understand what the problems are. The people who know are the blue collar musicians who are out on the frontline trying to make a living. Creative people are the best people to solve the problems and challenges that the industry has right now."
Wes Jakacki is senior marketing coordinator at Christianity Today, as well as a freelance writer in his spare time. He writes about music at Little by Listen. You can follow him on Twitter at @wjakacki.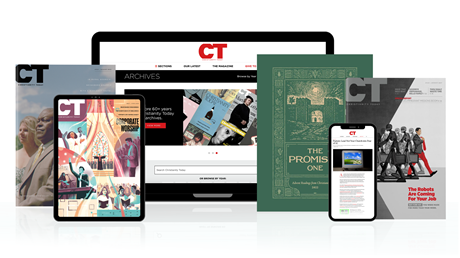 Annual & Monthly subscriptions available.
Print & Digital Issues of CT magazine
Complete access to every article on ChristianityToday.com
Unlimited access to 65+ years of CT's online archives
Member-only special issues
Subscribe
Can NoiseTrade's Free Downloads Still Save Music?
Can NoiseTrade's Free Downloads Still Save Music?