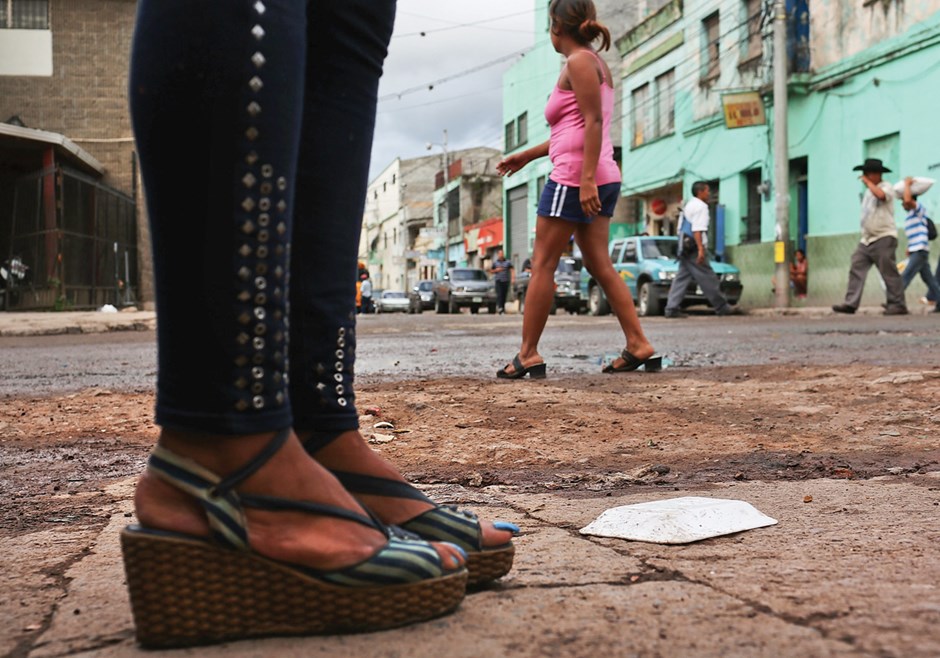 Image: Spencer Platt / Getty
Late one evening in April 1997, Betsy Hake put down her felt-wrapped Bibles and gift bags and sat down on the curb between two prostitutes. A bilingual missionary from Indiana, she was exhausted from trying to reach the scantily clad women and transvestites around the downtown district of Tegucigalpa, the capital of Honduras.
Hake asked the two, "Is there anybody here who would like to trust Jesus? Who wants to really believe that Jesus can change your life?"
Nancy, who was younger and dressed more conservatively than Vilma, took a closer look at Hake. "Well, okay. I guess I'll do that." After a short discussion, Hake guided Nancy in a prayer of confession.
Encouraged, Hake turned to Vilma.
"I'm so ashamed to tell you this," said Vilma. "Nancy's my daughter. The real reason I went to the streets was because I wanted to give a different life to my child. When she got halfway through high school and saw the kind of money I was making, she followed me here. I can't make her stop!"
Vilma then told Hake that she had been praying silently alongside Nancy for an exit from the streets.
"I finally realized I couldn't do it on my own strength—that I needed Jesus."
That night, Vilma left the streets and never looked back. But when Hake offered Nancy a ride home, she declined. "You know, I would like to do that. But I owe 500 lempira [US$24] on my rent. I really need to make that money." She left in search of her next trick.
At that moment, Hake realized it would take more than reciting the sinner's prayer to persuade prostitutes to leave the sex trade. She decided to reshape her outreach by integrating efforts to overcome the poverty that drives generations of women into prostitution.
Hake launched Jericho Ministries as a faith-based street outreach program. The organization opened a sewing workshop in 1999 where women could gain marketable skills and sell handmade items in Christian community.
In time, Nancy reconciled with her mother and joined the Jericho community. "Within five months we went from those two, mother and daughter, to eight," Hake said. "It's a generational thing. God wanted to reach not just the first generation but that next generation too."
Overwhelming Problems
Jericho now includes a private school in Tegucigalpa and a rural residential program. This summer, Jericho opened K-Fe, a coffee shop in the heart of Tegucigalpa where women learn new job skills.
Jericho is just one of dozens of Christian agencies in a country that remains one of the poorest in the region. The Honduran economy is growing at a modest 3 percent in 2013, yet trafficking in drugs and people, gang violence, and corruption are well established.
Honduras has the world's highest murder rate, with 86 homicides for every 100,000 residents in 2012, according to the United Nations. The drug trade spawns much of the bloodshed.
"Honduras is in some ways a failed state," said Joe Eldridge, campus chaplain and a senior adjunct lecturer at the School of International Service at the American University in Washington, D.C. A former missionary, Eldridge focuses on the next generation of Hondurans and their extended families. "I see the future of Honduras in the eyes and the stories of young people who have made a conscious decision that, despite the problems, they are committed to staying."
Like most Latin American countries, Honduras has had a Christian majority for generations. In recent decades, the explosive growth of the Protestant church has been the most significant change in Honduran religion. In the early 1990s, Honduras identified as nearly 97 percent Roman Catholic. According to recent Latinobarómetro research, nearly 50 percent of the population is now Protestant.
Education Plus Justice
In Honduras, children (age 14 and under) represent the largest subpopulation—35.5 percent of 8.4 million total.
The 2-million-plus students strain the antiquated educational system. Although primary-school enrollment is near 100 percent, only 58 percent of those students reach the fifth grade. Public education needs a major overhaul, said Kurt Ver Beek, professor of sociology and director of Calvin College's Honduras Program. Reformers emphasize the need to improve literacy rates and teacher training and decrease the number of dropouts.
"There are over 2 million kids in Honduran public schools. We can't send them all to private schools," said Ver Beek. "If we can make public schools work well, our impact will be 100 times greater." Since 1998, Ver Beek has addressed education and other national issues in Honduras as cofounder of Association for a More Just Society (AJS). The group seeks to increase the influence of local churches and stimulate new ideas for social reform.
At the grassroots, Villa Jericho represents an experiment by Christians to reform education. Run by Jericho Ministries, the residential facility is designed to provide intensive education, training, and rehab for the urban victims of emotional and sexual abuse.
The villa is located in a rural area outside Danli, a city 40 miles from Tegucigalpa. The parents of some Villa Jericho children are trapped in prostitution or drug dealing. Other parents have gone through a Jericho program and have enrolled their children at the Villa school because of its superior education.
One resident, Angie, 15, was sexually abused by her father. After three years at the Villa, Angie courageously testified against him in court, and she later rescued her younger sister from the same abuse.
Hake's big idea is that Villa Jericho will prepare Hondurans to be leaders; Angie hopes to be one of them. "One dream is to be able to minister to others through worship and song, especially in healing and forgiveness," said Angie.
Ties to local church congregations are crucial to the success of ministries like Jericho. Elvia Forgas de Madrid, a lifelong resident of Tegucigalpa, has served as director of medical assistance and a high-school teacher at Jericho for 10 years. She is one of numerous staff members who attend Iglesia Bautista America Church in Tegucigalpa every Sunday. There, Jericho students help lead children's ministry and worship.
"We live happily with the Lord here, and we've seen many miracles together," Forgas de Madrid said. "It's beautiful."
La Iglésia Santidad and Sembradores de Amor (Sowers of Love) are two other local congregations that partner with Jericho in Tegucigalpa. Sembradores de Amor's founding pastor, Francis Murillo, spearheads outreach efforts to drug lords and gang members. The partnership benefits all parties, as certified medical professionals Forgas de Madrid and Hake help lead healing seminars at congregational gatherings, while Murillo serves on Jericho's board.
Tegucigalpa's Micah Project, founded in 2000 by Michael Miller, shares many of the same strategies and aspirations as Jericho Ministries. But Micah focuses is on drug-dealing boys living on the streets.
"We set high standards for the boys," said Miller. "But rather than the environment being strictly about discipline and rule-following, we try to set those standards through relationship—through mentoring, encouragement, and lots of one-on-one counseling." Some graduates have gone on to both public and private universities, including Universidad José Cecilio del Valle in Honduras. Miller added, "We are always amazed at how quickly the boys begin to leave the habits of the streets behind as they catch a vision for their future."
In a similar vein to Jericho, Micah is supported by two local church congregations: Iglesia Central Evangélica de Santidad and Centro Cristiano Hondureño. Miller encourages the Micah boys to join one of the two congregations to assist with service projects and learn what it means to become part of a local church body.
"It is important to give teenagers a voice in these kinds of decisions," Miller said.
By the time this article is published, Micah will have opened a new residential rehab facility 20 minutes from Tegucigalpa. Pedro Martinez, a Micah boy going on his 12th year with the program, will complete a degree in civil engineering in 2013. He used his internship DECOESA, one of the largest construction companies in Tegucigalpa, to donate the use of equipment to the ministry that led him off the streets. "The fruit of Micah's prayers and donations in my life is the construction you see in front of you," Martinez said at Micah's rural project site.
Micah Project leader Stephen Kusmer said he calls the staff and volunteers "hope dealers in a world of brokenness."
Ending Violence
San Pedro Sula, an urban area of 1 million, is a major center for evangelical and charismatic renewal. (In rural areas, the Catholic Church retains a clear majority.) Recently, local Catholic and Protestant leaders joined political reform campaigns against violence and corruption. "It's inspiring to see churches working together," Ver Beek said. "It's also exciting to see Protestants getting socially active."
In May, Catholic leaders mediated a cease-fire in San Pedro Sula between two of the country's most violent gangs: Mara Salvatrucha and the 18th Street gang. But working for justice can be extremely dangerous. In 2006, Dionisio Diaz Garcia, a Christian labor-rights attorney associated with AJS, was assassinated by two men who shot him in the head.
In Tegucigalpa, Karla Lazo is one of a half-million Protestant residents. As a leader at Koinonia Baptist, she reaches out to troubled youth through evangelism, public artwork with biblical themes, prayer walks, and violence-awareness campaigns.
"The gangs have started knocking on doors in my neighborhood," Lazo said. "I'm not sure how much longer we'll be able to stay where we are, but I am optimistic there is a bright future for our country."
Scholars like Eldridge readily admit that grassroots outreach comes naturally to Christian leaders, but he believes churches should also persuade politicians and policymakers to address the nation's underlying problems. "Working with young people is glorious redemptive work, but the greater political issues of governance also have to be addressed," Eldridge said.
Right now, drug lords and their trafficking networks hold the upper hand in Honduran politics. Ver Beek said, "Drug traffickers often get involved with human trafficking, arms trafficking, kidnapping, and bank robberies. It will be a long, hard effort to [first] clean up the police force and attorney general, and [then] get the violence and corruption under control."
Several years ago, Christians associated with AJS created Transformemos Honduras (Let's Transform Honduras) to reform the justice system, long corrupted by drug money. In 2008, hundreds of Christians joined a 38-day hunger strike demanding the government prosecute officials charged with corruption.
The strike was part of a larger social movement that in 2009 resulted in the military removing then-president Manuel Zelaya from office. Prominent Honduran evangelicals supported his ouster.
Redeeming 'Throw-Aways'
As Honduras's November presidential election draws near, more Christians are connecting their quest for nationwide reform with their neighborhood-level ministry.
In 2010, Micah Project launched a street evangelism team and hired Wheaton College graduate Kusmer, 24, to run it. He said many so-called runaways are in reality abandoned or "thrown away" by their parents.
"A generation of lost youth is being raised up here in Honduras," Kusmer said. "Sadly, they are finding a place of purpose in gangs and the drug trade."
Most drug-addicted boys are hooked on yellow glue, a cheap gateway to harder drugs. "I walk the city streets where boys tuck themselves into bed on lonely street corners to the backdrop lullaby of gunshots," said Kusmer. "Nine-year-olds find refuge in the numbing effects of inhaling yellow glue.
"Kids can't afford to dream any further into their future than their next meal. Fatherlessness and childhood abuse have left unforgiving scars on young hearts."
While Kusmer, Miller, Hake, and countless other Christians attempt to restore individuals to health and wholeness, Ver Beek is working to foster quality of education in the city and improve the criminal justice system. (Only 2 percent of criminal cases in Honduras end in a conviction.)
"It's long, hard work trying to reform the system," said Ver Beek. "The Honduran people need to trust again."
Have something to add about this? See something we missed? Share your feedback here.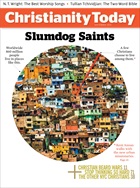 This article is from the September 2013 issue.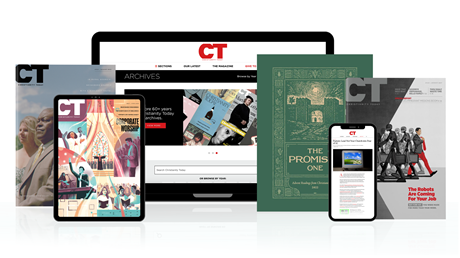 Annual & Monthly subscriptions available.
Print & Digital Issues of CT magazine
Complete access to every article on ChristianityToday.com
Unlimited access to 65+ years of CT's online archives
Member-only special issues
Subscribe
The Hope Dealers of Honduras
The Hope Dealers of Honduras