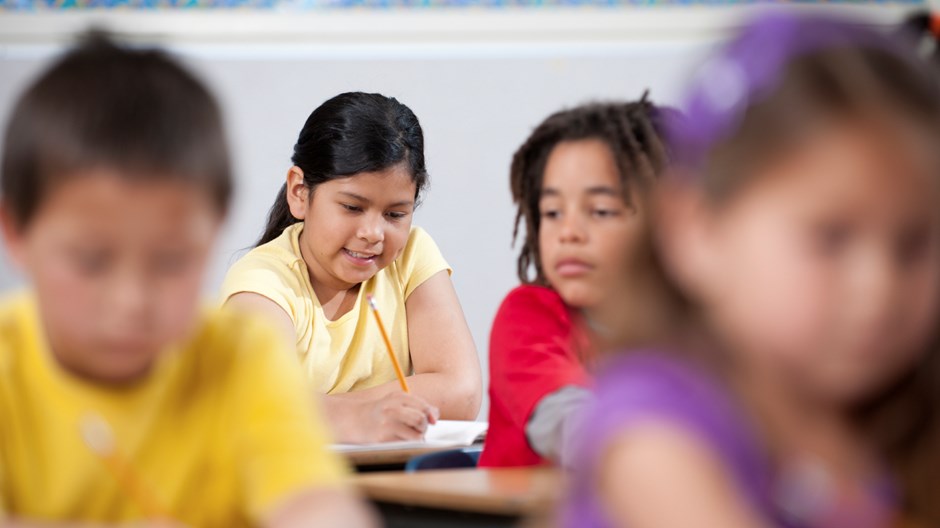 Image: iStock
As a grade-schooler in Miami, the only other Hispanic in my class had the jealousy-inducing, grandiose name of Evaristo Monteiro (yes, it's a cognate for Mount Everest). But this year, for the first time ever, white students are not the majority in U.S. public schools. According to the National Center for Education Statistics, minority students, when added together, make up a new majority in K-12 schools. The shift is largely fueled by growth in the number of Hispanic children. Since 93 percent of America's students—including students with a tradition of faith—are enrolled in public schools, the educational success or failure of these schools directly impacts America's churches. As our sisters' and brothers' keepers, we should care deeply that all this year's kindergarteners, the future class of 2027, will graduate with a solid educational foundation. If we expect the next generation of church leaders to be literate, and biblically literate, then we should unwaveringly support student success in our public schools.
And yet, as this new school year begins, I hear some American evangelicals calling for parents to pull their children out of public schools. I understand our valid, visceral emotions regarding secularism and education in America. And while I honor the right of every parent to prayerfully consider how their children will be educated—we homeschooled all our kids at one point or another—I wonder how many of these fellow believers realize that homeschooling and private schools are simply not an option for many families, including most poor and minority families. Instead of leaving our local public schools, now is the time for Christians to invest more in student success. We have an opportunity to love our neighbors, and their children, in a very practical way. We can pursue biblical justice for all students by advocating for educational equity and high standards regardless of a family's zip code, ethnicity, or income. A friend of mine started a local tutoring group for elementary students struggling with reading. The principal was thrilled to have the help, and she even approved the Bible as one of our texts—so long as it was just one of a number of choices.
Now is the time for Christians to find practical ways to "seek the good of the city" as never before, and I'm encouraged by those who choose to live as the prophet Micah urged by acting justly and loving mercy. One of the most heartening examples of Christian love in action in our public schools is reflected in the organization Be Undivided. They help churches invest time and effort year-round in students and schools. Roosevelt High School in Portland, Oregon, experienced an enormous turn-around when the members of Southlake Church decided to focus their time and energy on that struggling student body. Their faith in action helped raise morale and expectations for students as a long-term community partnership led to unprecedented student success in Oregon's most ethnically diverse neighborhood. What Be Undivided and others are realizing is that educational success is rarely directly proportional to cognitive ability, and many students simply need direction and encouragement—God's transforming kindness—to succeed.
In the same spirit of engaging the culture instead of separating from it, the National Hispanic Christian Leadership Conference empowers member churches to equip and educate parents so that their students can succeed. Our pastors make education a priority in a number of ways, including by dedicating one Sunday per year to focus on student success. This year, our 40,000 member churches will have new resources and programs available for National Hispanic Education Sunday (September 7). There's a new Parent Toolkit online, a "Report Card Prayer" program to unite faith and education, a "Becas & Bibles" program to encourage churches to give every child a (modest) college scholarship and a Bible at baptism, and a call for Educational Liaisons to assist every church congregation. We are ramping up our efforts because now is the time to ensure the fastest-growing segment of the public school student population, Hispanic students, are poised to dream big and work hard.
No one had to remind me that neither of my parents graduated from high school. I carried that reality with me into every classroom. But my parents sacrificed to raise me with a higher standard, a higher expectation than many of my peers. A recent survey revealed that Hispanic parents place a great value on education, and we are proud that Hispanic high school graduation rates are trending upward. But too many of these students still enter college to discover they must pay for not-for-credit remedial classes to fill gaps in their education. For years, I taught English to many underprepared students—including Hispanic students—and despaired that many of them were destined to fail. As I watched them work on assignments, I sensed the Lord saying, "Ellos son sus hijos." (They are your children). I have never shaken that call, and join "every tribe and every tongue" to say that public education in not Caesar's, and we can have an impact today. We believe deeply that every high school and diploma should have meaning, so at the NHCLC we are focused on raising academic expectations, providing families with clear goals and support, and staying connected with public school teachers and administrators to help them overcome learning barriers in the community. On dozens of occasions I sat in evangelical churches and heard well-meaning preachers revile public education as "ungodly" and "a place where our children are stripped of their faith." I wanted to call out and share that I, like legions of Christians, have given their lives to public education, and have seen God's power—as Daniel knew as he studied in Babylon.
If we expect the next generation of our church leaders to be literate, and biblically literate, then we are wise to invest in their educational success. The partnership of faith and education is not just a natural one, it can be supernatural. Our investment in public school success is more than a good idea; it's biblical justice in action. Those minority students are not just the new majority in the school down the street, they're the leaders of tomorrow's congregations, communities and our country.
Carlos Campo leads education initiatives for the National Hispanic Christian Leadership Conference and is chair of the Alliance for Hispanic Education.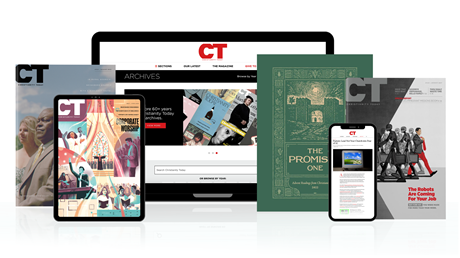 Annual & Monthly subscriptions available.
Print & Digital Issues of CT magazine
Complete access to every article on ChristianityToday.com
Unlimited access to 65+ years of CT's online archives
Member-only special issues
Subscribe
What the New Majority-Minority Public Schools Mean for Christians
What the New Majority-Minority Public Schools Mean for Christians