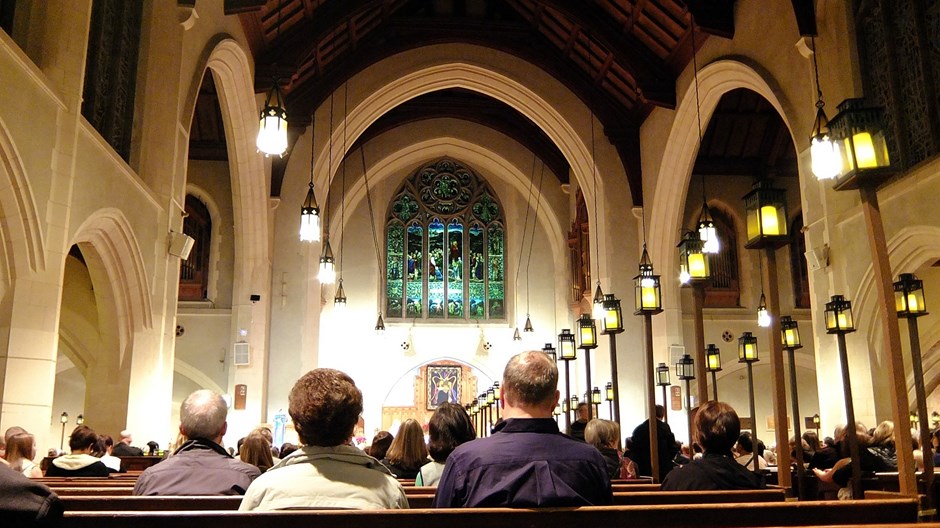 Image: regnatarajan / Flickr
Around Christmas, when we welcome the Prince of Peace and sing for "peace on earth and mercy mild," I can no longer imagine some abstract notion of what that means. Instead, our seasonal proclamation of peace reminds me of our real-life lack of it, of those in our world today who are desperate for peace year-round.
I work at the nexus of religious conflict issues, particularly their impact on women. Each day, I am immersed in the stories of women experiencing heartwrenching loss, unbelievable pain, and the violence at its root. Lately, though, these cries have morphed from the professional drone of the news to the loud vibration of personal stories.
This is not the kind of work you leave at the office. I cannot mute their calls for peace nor close the door on their suffering. Even at night the experiences of these women stay with me in my thoughts and dreams.
Today, many of our world's women are suffering unspeakably at the hands of others. They work to protect their families from extremism and religiously labeled violence, with few answers as to when the persecution and violence will end and who will stop it.
Knowing my faith, some of these women will ask about the role of the church in preventing the kinds of violence they've experienced firsthand. They regularly ask about my church and the congregations I have connections with, and whether there is an opportunity to share their stories.
Just last month, at a conference of global peacemakers and conflict experts, I was introduced to a member of a joint Palestinian-Israeli organization made up of citizens who have lost loved ones in the conflict. Out of their loss, they work tirelessly for reconciliation and peace. Like her fellow members, this woman lost a family member—her 28-year-old son. She is now in the U.S. giving talks about her experience, and the experiences of so many others. She asked me if there were churches willing to hear her story.
Another woman contacted me by email, a Nigerian who has watched the Islamic militants of Boko Haram bomb villages, even kill and abduct women and children. She explained how over 700,000 people in Northern Nigeria have been displaced by the terrorist group. Her home state, Gombe, has experienced an influx of people from surrounded states overwhelmed by the ongoing violence. She wrote:
Many people are in need of shelter and food. Many more people are not able to get into the shelters because there are too few. I am seeking for individuals, churches and organizations to share about this need. Would your church be willing for me to share about what is happening to my people in northern Nigeria?
Granted, women's cries for peace are in no way a new phenomenon. From abolitionist Julia Ward Howe's writing of the famous poem, "The Battle Hymn of the Republic," during the Civil War to Lehmah Gbowee's powerful actions to arrest the violent conflict in Liberia, Christian women's voices have been a constant throughout history's greatest atrocities.
Yet, somehow the calls of women in response to the plethora of conflicts occurring around the world today have become my own. I have become a receptor for the harrowing stories and outright pleadings of so many women—women who too often have no one willing to truly hear them.
To these women who face impossible persecution and violence and grief, the church can be a great comfort. Though, sometimes the greatest balm the church can offer is to simply listen—to hear the stories, the pain, the frustration, and the anger of those whose futures have been arrested by conflict. To weep with these women—offering no more than a few uninterrupted hours during which to empathize and to mourn alongside—is to acknowledge and honor their humanness.
However, when we welcome women like these to our churches and organizations, it cannot only be to round out our programming. Our audience means too much. Simply knowing that someone claiming a connection to the Almighty has raised their plight up in prayer can bring a level of hope where there has only been hopelessness. It is a level of humanity that many seek after but do not often find.
I believe that God is somehow positioning me as the beneficiary of the cries of women in conflict and as a conduit to the church—those who know the true path to peace and who have the eyes to see and the ears to hear in the most important of ways. And though the rise of persecution, terrorism, and global conflict compels us to act—or to turn away at its sheer enormity—perhaps, for these women, and for us, simply listening is enough.
Christy Vines is the executive director of the Center for Women, Faith & Leadership and former senior vice president for Global Initiatives and Strategy at the Institute for Global Engagement (IGE) in Washington D.C. She writes on issues of religion, gender and security and serves as an advisor and thought leader on these issues. Her most recent articles have focused on the roles of women of faith in defeating terrorism and the rebuilding of post-conflict states.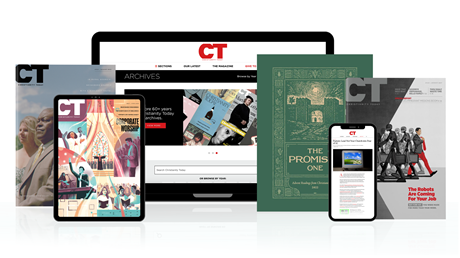 Annual & Monthly subscriptions available.
Print & Digital Issues of CT magazine
Complete access to every article on ChristianityToday.com
Unlimited access to 65+ years of CT's online archives
Member-only special issues
Subscribe
A Church that Hears Us
A Church that Hears Us