Evangelicals' favorite same-sex marriage law
If you can't beat them, amend them. With same-sex marriage (SSM) now legal in 16 states and D.C., many religious liberty advocates are helping SSM laws include sufficient religious exemptions. Of the 12 existing laws (5 states legalized via judges or ballot), church-state experts pick Maryland and Rhode Island as offering the best protections. The worst: Delaware. Law professor Thomas Berg says, "Too many folks see this as an all-or-nothing matter. If religious liberty is tied to defeating [SSM] altogether, religious liberty is going to lose." For a complete chart, see ChristianityToday.com/go/MarriageLaws (PDF).
One of the most important tax breaks available to American pastors is unconstitutional. So ruled a Wisconsin judge, who said the IRS's clergy housing allowance violates the First Amendment because it "provides a benefit to religious persons and no one else." The exemption saves clergy $700 million per year. The ruling is on hold pending appeal to the Seventh Circuit, which previously reversed the same judge's ruling that the National Day of Prayer is unconstitutional.
The last crusade of Billy Graham was hard to miss: More than 28,000 churches and 500 TV stations aired his videotaped message, "The Cross," on his 95th birthday. The event marked a pivot from stadiums to living rooms. But the United States was actually the 58th country to take this approach: Since 2002, nearly 300,000 churches worldwide have hosted "My Hope" viewing parties.
The volatile Central African Republic has long been called "the worst crisis most people have never heard of." Since Islamist rebels seized power in March, a new fault line has emerged: religion. Self-proclaimed president Michel Djotodia has ordered Seleka fighters, including mercenaries from neighboring Chad and Sudan, to disband. But renegades continue attacking Christian villages and churches—and Christian militias are retaliating. More than 100 leaders of the landlocked nation's 4 million Christians recently warned the international community of a "genocidal interfaith civil war." France and the United Nations echoed the concern. But a larger peacekeeping force is likely months away.
A Christian college is permitting professors to have same-sex relationships—at least for the next six months. Trustees at Eastern Mennonite University, a member of the Council for Christian Colleges and Universities (CCCU), unanimously voted to let president Loren Swartzendruber lead the school through a "listening period" to review its current ban. During that time, tenure-track faculty will not be penalized for violating current policies, which restricts sexual relationships to marriage between one man and one woman.
By its own count, China's controversial one-child policy has reduced its population by some 400 million people since the 1970s. Now the nation will relax restrictions, permitting more couples—such as those in which one adult is an only child—to have two children without penalty. (Fines raised $3 billion for local governments last year.) Pro-life groups largely welcomed the news, yet All Girls Allowed lamented that the Communist government "has not gone the logical and compassionate route—abolishing the policy altogether."
"I am an atheist." Eric Fromm's confession in his college newspaper made national news. The reason: He is student body president of Northwest Christian University in Eugene, Oregon. Response from students and staff at the CCCU school was mostly supportive. "He can tell the truth, or he can daily go through Christian-friendly motions," wrote Doyle Srader, Fromm's academic adviser, in the Beacon Bolt. "He chooses truth. I think that pleases God."
Venezuela: Churches get legal status—as nonprofits
In the wake of Hugo Chavez's death earlier this year, 15,000 evangelical churches in Venezuela have finally gained legal recognition—but not as churches. Instead, Nicolas Maduro's new government will recognize them as nonprofit civil foundations, and will help to fund churches' drug and alcohol rehabilitation programs, homeless ministry, and community outreach. Evangelicals say Chavez, who enabled churches to launch radio and TV ministries, was never the barrier. Rather, long-standing laws that favor the Roman Catholic Church still limit their full recognition.
U.K. govt. to religious adopters: Do not be afraid
With more than 4,600 children waiting to be adopted, the British government surveyed 4 million potential parents. It found that more than half were "actively practicing a religion." But most were not applying, in part because they feared they'd be rejected because of their faith. In response, the United Kingdom has partnered with Home for Good, a network of 15,000 churches, to debunk misperceptions. Its first step: a dedicated information hotline, launched shortly after British evangelicals celebrated their first nationwide Adoption Sunday.
United Methodists punish pastors
In order to stay united, the United Methodist Church (UMC) is putting its own ministers on trial. More than 1,000 pastors have pledged to defy their denomination's ban on celebrating same-sex unions. In turn, the umc's Council of Bishops has pledged to uphold church law. Both sides made good on their promises in November. Retired bishop Melvin Talbert, the highest-ranked dissident yet, conducted a same-sex ceremony in Alabama, while Pennsylvania pastor Frank Schaefer lost his credentials for officiating at his son's wedding. In 2012, the UMC declined to follow other mainline denominations in allowing same-sex unions, thanks to its more conservative international arm. And it seems unlikely to change. The latest data shows the United States branch recently lost 81,000 members, while East Africa alone gained 68,000.
An all-night prayer vigil turned tragic after an early-morning stampede killed dozens of worshipers. Investigators blamed overcrowding and a false fire alarm, but also assessed the presence of Peter Obi. The state governor's entourage made an appearance at the vigil. In response, the southeast chapter of the Christian Association of Nigeria banned political campaigning at church events. "[It] causes commotion and disrespect to one another," said chairman Emmanuel Chukwuma. "This does not augur well for our spiritual growth."
Israel: This year's hottest tablet display?
Israel's supreme court has ordered its antiquities authority to return to collector Oded Golan his controversial Jehoash tablet. The authority claims the sandstone artifact—which describes repairs made to the First Temple by King Jehoash in words similar to 2 Kings 12—is a forgery, yet still belongs to the state. In 2012, a court acquitted Golan of forgery charges after a trial lasting a decade. Golan plans to put the tablet, along with an even more controversial artifact—the James Ossuary, a burial box inscribed as belonging to "James, son of Joseph, brother of Jesus"—on display soon.
Pagan cover star returns to Christianity
Three simple words prompted Teo Bishop (Matt Morris), an ex-Mouseketeer turned Witches & Pagans magazine cover star, to return to Christianity. After a homeless woman told him "God bless you" for feeding her, he experienced an irresistible "pull towards Jesus, God, and the gospel." Bishop, who is blogging his journey, no longer writes for the pagan magazine, but says he doesn't want to be seen as a trophy convert. Instead, he remains "somewhat of a pagan [exploring] a call to return to the Church."
Nearly 1 in 3 evangelicals who worship weekly now say a person has a "moral right" to suicide if in a great deal of pain with no hope of improvement. Fewer approve in other circumstances (incurable disease: 27%; ready to die: 19%; burden on family: 19%), according to the Pew Research Center. Among the general public, nearly 2 in 3 see suicide as moral for sufferers—a modest increase since 1990 that Pew attributes to people who formerly said "I don't know" now choosing a view.
Churches making movies are no longer news, thanks to Sherwood Baptist (Facing the Giants, Courageous). But Retta Baptist Church in Burleson, Texas, made headlines after its own movie received an R rating. The Motion Picture Association of America said the rating was for violence and drug use portrayed in My Son; pastor Chuck Kitchens believes it was a reaction against the film's faith message, and that the rating will hurt word-of-mouth marketing among pastors.
"God has the power to change anyone, even Butt Naked."
Monrovia bishop John Kun Kun, discussing Liberian warlord-turned-pastor Joshua Milton Blahyi. As "General Butt Naked"—who entered battle naked and ate his victims' hearts—Blahyi killed 20,000 people during the West African nation's 1989–2003 civil war. Today, the 42-year-old pastor seeks out survivors to ask forgiveness. His record so far: 19 of 77 have forgiven him (Der Spiegel).
"I follow her example."
Sam Childers, the controversial "Machine Gun Preacher," after becoming the first American to receive the Mother Teresa Memorial International Award for Social Justice. Childers claims to rescue abducted children from the Lord's Resistance Army in Uganda (AsiaNews).
Prodigal Pastors' Kids?
PKs are often stereotyped as either straight-laced, spiritual Mini-Mes or hell-raising rebels. The Barna Group surveyed pastors nationwide and found that PKs aren't so different from their peers. 40 percent of pastors' kids age 15 or older went through a period where they significantly doubted their faith. 38 percent of millennials with Christian backgrounds did the same. Seven percent of pastors' kids no longer consider themselves Christians, while nine percent of millennials with Christian backgrounds say the same.
How Churches Attract Millennials
The latest Faith Communities Today report found that only 16 percent of 11,000 religious congregations nationwide have "significant" young-adult participation—that is, at least one-fifth of adults are between ages 18 and 34. Beyond electric guitars and projectors, three of the strongest correlating factors are:
Men: Young adults are nearly twice as likely to become involved if women make up one-fourth or less of a congregation than if women are the majority.
Instability: Congregations experiencing rapid growth or rapid decline (more than 10-percent change over the past decade) are more than twice as likely to have high involvement by young adults as slowly changing congregations.
Multiple pastors: Young adults are twice as likely to attend a church with multiple full-time leaders than with a more traditional solo pastor.
Have something to add about this? See something we missed? Share your feedback here.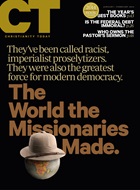 This article is from the Jan/Feb 2014 issue.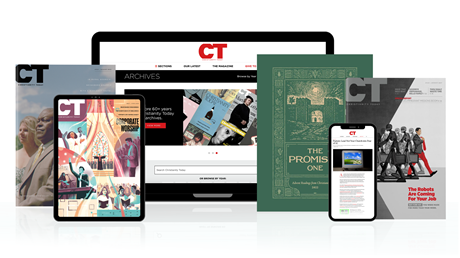 Annual & Monthly subscriptions available.
Print & Digital Issues of CT magazine
Complete access to every article on ChristianityToday.com
Unlimited access to 65+ years of CT's online archives
Member-only special issues
Subscribe
Gleanings: January/February 2014
Gleanings: January/February 2014