The Magazine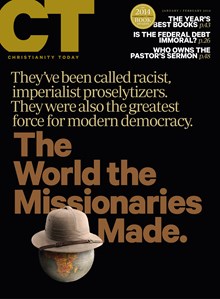 Read CT online anywhere you go.
Subscribers get full print and digital access, including:
10 award-winning print issues
PDFs of each issue
Full web access to ChristianityToday.com
60+ years of magazine archives
Table of Contents
In Every Issue
Our Position on Missionaries
(Almost) everything you've heard about them is wrong.
Through investigations, dreams, and visions, Jesus asked me to forsake my Muslim family.