true
Image: Nick Briggs / Carnival Film and Television Limited
In that last episode of Downton Abbey, Tom Branson finds himself in a very uncomfortable circumstance, one which most Christians should be able to identify with.
In previous seasons, Tom had moved quickly from family chauffeur to in-law (having married one of the Grantham daughters, Sybil) to widower. Though anti-aristocratic to the core (with a history of radical agitation), he agreed to live with the Granthams to help raise his newborn daughter. He tries valiantly to fit in the upper-crust setting but finds himself failing miserably in the second episode of season four. While the Granthams entertain a number of their wealthy and connected friends, Tom blunders socially time and again. He pleads with Countess Violet about the logic of one courtesy, to which she says, "If I were to search for logic, I would not look for it among the English upper class." So Tom increasingly feels the fool, as if he's merely play acting the aristocrat: "I'm a fish out of water," he blurts one evening, "and I never felt it more than today."
Tom is a modern man; he feels compelled that there should be congruence between who he is privately and how he presents himself publically. He is, in short, very much like you and me. We live in an age that yearns for authenticity, in our leaders, in ourselves. To be authentic is, according to the dictionary, to be "real and genuine," and "true and accurate." It has become an essential moral virtue. To say someone is not authentic is to suggest they are, at some level, lying, bearing false witness about their true self.
But perhaps the attempt to be authentic might be more sinful, and to be inauthentic may be the virtue that Scripture calls ...
1
SoulWork
In "SoulWork," Mark Galli brings news, Christian theology, and spiritual direction together to explore what it means to be formed spiritually in the image of Jesus Christ.
Mark Galli is former editor in chief of Christianity Today and author, most recently, of Karl Barth: An Introductory Biography for Evangelicals.
Previous SoulWork Columns: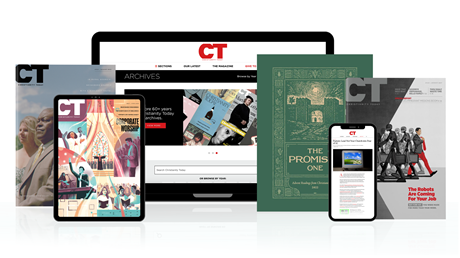 Subscribe to Christianity Today and get access to this article plus 65+ years of archives.
Home delivery of CT magazine
Complete access to articles on ChristianityToday.com
Over 120 years of magazine archives plus full access to all of CT's online archives
Subscribe Now
Strive to Be Inauthentic!
Strive to Be Inauthentic!