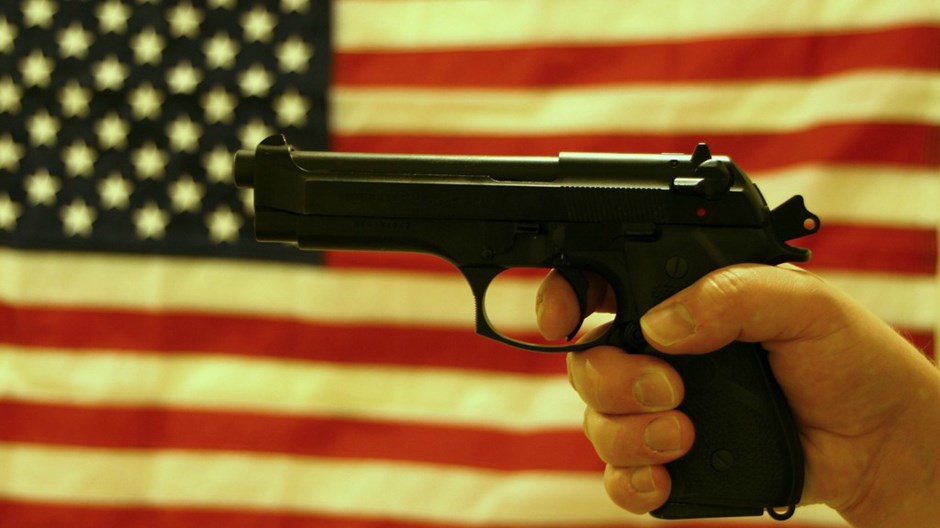 Image: Emily Stanchfield / Flickr
Recently, Richard Martinez, father of a student who was killed in Elliot Rodgers's rampage in Santa Barbara, California, lashed out at politicians, "I don't care about your sympathy. I don't give a s--- that you feel sorry for me…. Get to work and do something. I'll tell the president the same thing if he calls me. Getting a call from a politician doesn't impress me."
But despite these sensible and gut-wrenching appeals for tighter gun restrictions from Martinez, Sandy Hook families, and others who've personally experienced gun violence, Americans are seeing gun-owners' rights expand in some cases.
A new law set to go into effect in Georgia this summer "permits lawful gun owners to bring weapons into public places such as churches and bars, but allows church officials and bar owners to ban guns from their buildings." Additionally, some college campuses permit students to have guns, too. (This is especially disconcerting given that college campuses are generally safe from gun violence because students have been forbidden from possessing firearms.)
Policies that make it easier for gun owners to carry their weapons in public disturb me. And I'm not the only one. When the Georgia law passed last month, the state's Episcopal bishops spoke out to ban firearms from any of their church buildings. Chains like Chipotle and Starbucks have changed their policies after gun-rights activists openly carried weapons into their stores.
As Sharon Hodde Miller pointed out last year in her excellent article, Why All Christians Can Back Better Gun Control, "Sinful people kill people, but guns sure do make it a lot easier." To cite just one example, the majority opinion of the U.S. Supreme Court pointed out that:
Domestic violence often escalates in severity over time and the presence of a firearm increases the likelihood that it will escalate to homicide. "All too often," as one Senator noted during the debate over [this law], "the only difference between a battered woman and a dead woman is the presence of a gun."
It's not just anecdotal evidence. I contacted Ryan C. Martin, psychology chairperson at the University of Wisconsin-Green Bay and author of several articles on anger and gun violence. In his response to me, he notes:
Although the data on the impact of right to carry laws is inconclusive, there is a great deal of evidence demonstrating that the more guns in a community, the more violent crime in that community and that owning a gun increases the likelihood that you will die a gun-related death.
In 2012, CT reported that church shootings were on the rise. Some think it's because churches are easy targets in the ongoing culture wars. Whatever the reason, I chafe at calls to allow parishioners to bring firearms to church. I think the fewer guns we have in church, the better. As far as safety goes, not having ready access to a gun can prevent unplanned, otherwise spontaneous outbursts of violence in church.
I know that gun-owners have well-articulated defenses to their right to carry, insisting that having responsible people armed with weapons can stop an incident or attack before it becomes a massacre. They stand on the second amendment as reason for Americans to protect themselves and their families.
Of course I take our constitutional rights seriously, but I can't ignore the theological concerns of bringing guns into nearly all spheres of society. And I can't ignore the cold and callous comments made to victims' families, like the one Joe the Plumber recently made to Richard Martinez and the other parents of the Santa Barbara shooting victims: "As harsh as this sounds — your dead kids don't trump my Constitutional rights…." I'm not advocating a complete ban on guns, although I'd advocate for a complete ban on assault weapons. (I see no legitimate reason for civilians to carry around such high-powered weapons).
It's not clear how permissive gun policies in churches promote a theology of peace rather than a theology of fear. The gospel at its core is a gospel of peace and reconciliation. We're supposed to beat our swords into plowshares, not multiply our swords. We're supposed to pursue the peaceable kingdom, not pack heat in the pews.
The same goes for college campuses. In our country, we've learned the hard way how a gun in the hands of an angry student or mentally unstable and violent student can prove deadly for students along with faculty, staff, other current and visiting prospective students, and bystanders.
For five years, I lived and worked on a Christian college campus as a member of resident life staff. While I had a great overall experience with students, along with other residence life staff, I sometimes counseled unstable students who posed a danger to themselves and/or others. I was especially grateful that, in response to Ohio law, the school I worked for prohibited students from possessing firearms on campus. As Martin pointed out above, the nature of gun violence is too often impulsive. I believe not having guns on our campus kept us safer.
Martin explains further:
One thing people don't understand about gun violence is that it's not typically premeditated. Often, it's an impulsive response to a conflict when a gun was present. In other words, a conflict breaks out, a gun is present, and gun-violence ensues. If there is not a gun present in these situations, they likely don't result in death or serious injury.
Finally, Martin raises two additional (and grave) concerns: gun-related accidents and suicide. As he puts it:
You don't have to look too far to see examples of guns going off accidently (even when owned and operated by people who are well-trained). Likewise, college can be an extraordinarily emotional time (academic difficulty, relationship problems, career concerns and fears, etc.) with 10 percent of college students considering suicide at some point. Gun access is a risk-factor for suicide. So putting these findings together suggests college campuses are no place for guns.
The connection between impulsivity, opportunity, and gun violence underscores the logic of banning guns in places like churches and college campuses, with the exception of well-trained security detail. As we see again and again, guns can discharge accidentally, even when owned and operated by law enforcement and others well-trained in firearms.
Our churches and college campuses increasingly must have a plan in place for staff, students, and congregants in case there's an active shooter on the premises.
We cannot always predict what will drive someone down the path of darkness such that he or she will pick up a gun in order to take his or her own life or the life of others. But one way we can prevent greater injury and loss of life is by insisting on tighter regulations in churches and on college campuses.
Lord, have mercy.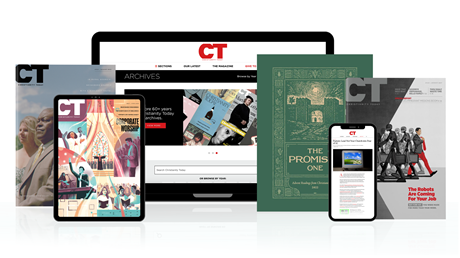 Subscribe to Christianity Today and get access to this article plus 65+ years of archives.
Home delivery of CT magazine
Complete access to articles on ChristianityToday.com
Over 120 years of magazine archives plus full access to all of CT's online archives
Subscribe Now
More Guns, More Shootings?
More Guns, More Shootings?