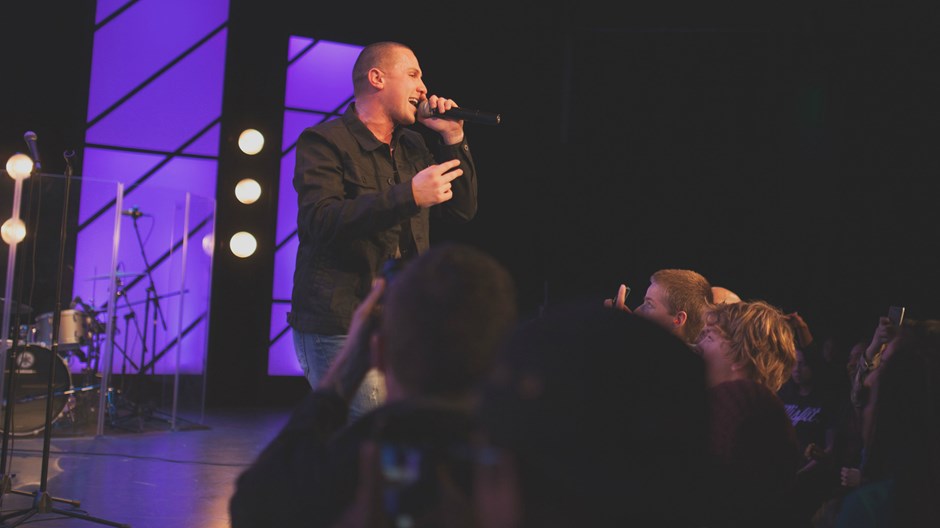 Image: Courtesy: Kings Dream
Back in the 1980s, a doctor in a remote clinic performed an emergency circumcision to treat a young boy's severe urinary tract infection in Azerbaijan, on the Caspian Sea. Ruslan Karaoglanov was cured from potentially fatal infection that day. But the Karaoglanov family had no inkling that five years later, that circumcision would save Ruslan's life during a bloody pogrom led by Muslim terrorists.
Ruslan, a rising talent in the Christian hip-hop world (known professionally by his first name), retold the story to Christianity Today. It was during the historic period in which the Berlin Wall came down and the Soviet empire collapsed. In Azerbaijan, Christians lived in daily fear for their lives as Islamic terrorists sought to purge non-Muslims from the region.
Black January
The worst occurred in the early days of 1990 (today known as "Black January"). Over seven days that month, violence between Azerbaijani Muslims and the Soviet Red Army left an estimated 220 people dead and 1,500 injured in Baku, the capital.
One day, armed men crashed through the door at the home where the Karaoglanov family was living in Baku. They were seeking to find and murder any Armenian males. Ruslan's Armenian father and uncles had already fled to Moscow for safety. But Ruslan, about 5 years old, had stayed with his ethnic Russian mother, Marina, and grandparents.
As three rebels with automatic weapons prepared to kill him, his mother quickly exposed her son's circumcised penis to prove that his was not Armenian. "No! No! No!" Marina shouted in Russian.
"We're not Armenians. Look, my son is circumcised!"
Armenian Christians traditionally do not practice circumcision, while Muslims typically do. The militants were persuaded the Karaoglanovs were fellow Muslims. After the harrowing episode, the Karaoglanov family was reunited in Moscow at the end of 1990. They applied for visas to the United States, and the family landed in San Diego to build a new life.
Growing up on the fringes of American culture, Ruslan turned to hip-hop to express himself. As an adult rap artist, Ruslan has opened for Lecrae, Mobb Deep, Raekwon, and other top acts. He says his keen awareness of God's protection of religious minorities has found a place in his music, which he describes as "positive hip-hop."
Birthed in the late 1970s, hip-hop now generates a $10 billion a year in revenue. Surveys show there are 45 million hip-hop consumers, ages 13 to 34, and 80 percent are white. Christian hip-hop artists, such as Lecrae, often place their recordings at or near the top of the rap album chart. Billboard magazine recently described Christian hip-hop as a "welcome bright spot" for the religious music market, which has seen sales decline 31 percent since 2009. Traffic to Rapzilla.com, a leading Christian hip-hop webzine, grew fifteen-fold from 2008 to 2013.
Master of His Craft
Ruslan believes music is an overlooked way to reach a younger audience with a message about the fight for religious freedom. He began the first verse of song off his debut solo album, Carry On, rapping, "I was supposed to die—no one would've noticed it." Later in a video, "Please Pronounce My Name Right," he tells the story of the 1990 pogrom and how he survived.
Derek "Fonzworth Bentley" Watkins, a recording artist who has worked alongside Sean "P Diddy" Combs and Kanye West, told CT he sees the missionary pulse in Ruslan's music. "You cannot influence that which you are not in proximity to," said Watkins. "A lot of Christian artists . . . will not interact at a deeper level with folks whose hearts have not been won by God. [But] Jesus went to those people. That's something Ruslan really brings to the table.
"People will be able to learn by the way Ruslan moves. He's going to be able to develop not only some interesting relationships, but also introduce his favorite relationship—Jesus Christ—to people."
Ruslan is currently touring the country with his record label, Kings Dream Entertainment. They are promoting a collaborative album they released in April, Dream Junkies, which received strong reviews from Wade-O Radio's Branden Murphy.
As the founder of Kings Dream, Ruslan is also helping to produce and promote his label mate Beleaf's upcoming album. Ruslan plans on releasing his second solo album later this year. Critics Aubrey McKay of Wade-O Radio and George Yelder of Chican's Choice have praised Ruslan's first album.
The positive reviews don't surprise Fonzworth Bentley, who said Ruslan is "a master of his craft and is a true student of the art—of all of it—from producing, to writing, to performance."
Raising Awareness
The Pew Research Center reports that religious hostilities in 2012 were the highest in six years, and hostility against Christians led worldwide in the number of incidents. "Our context of persecution is very different from the foreign context of persecution," Ruslan said.
"Here [in the United States] persecution is, 'I get teased for having my Bible. They call me the 'Bible thumper.' It's a social persecution. You may get written up at work for talking about Jesus, but that's really as deep as it's going to go."
"In other parts of the world, your life is literally on the line," said Ruslan. "Your life can be taken from you at any moment."
In Azerbaijan, the situation has improved somewhat, Ruslan said. Christian persecution declined enough last year to avoid an appearance on the World W atch List's "50 Hardest Countries to be a Christian."
However, recent discussions between Ruslan and his father about a return visit to Baku always end the same: The risk is too high. Ruslan predicted that if his father or brother tried to return, they would likely be detained or denied entry. Muslims make up 87 percent of Azerbaijan's population, while Christians compose just 2.7 percent.
Ruslan stressed the importance of Christians offering more than their weekly tithe to support persecuted Christians. "We can look for opportunities to help people, missionaries, and organizations in these regions that are attempting to do good, be generous with our finances and our time," he said.
Timothy C. Morgan is CT senior editor, global journalism. David Daniels is a journalist who covers contemporary culture and music.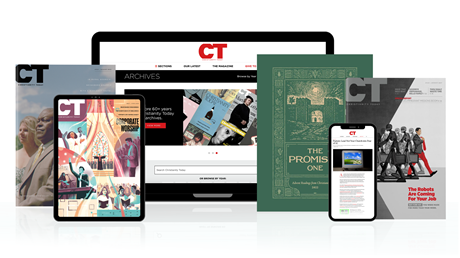 Annual & Monthly subscriptions available.
Print & Digital Issues of CT magazine
Complete access to every article on ChristianityToday.com
Unlimited access to 65+ years of CT's online archives
Member-only special issues
Subscribe
Christian Rapper Saved by Circumcision—Twice
Christian Rapper Saved by Circumcision—Twice