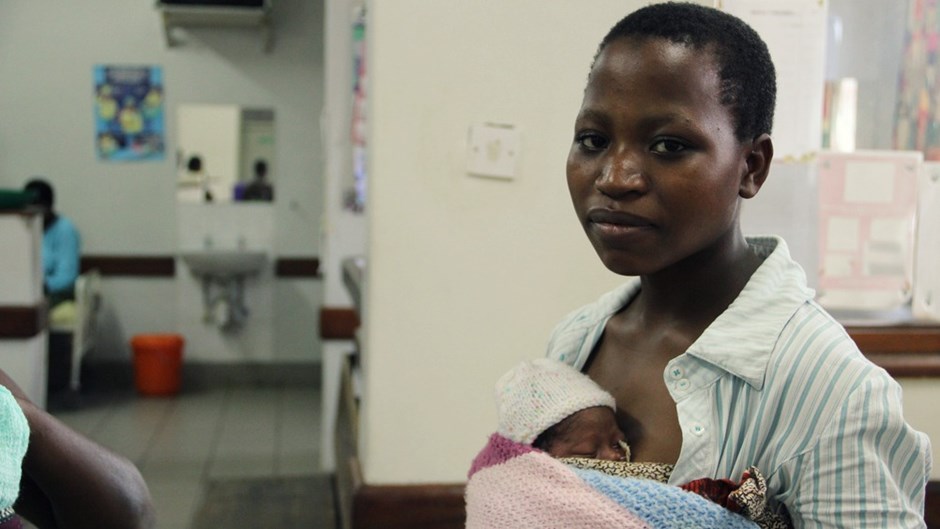 Image: Lindsay Mgbor/Department for International Development
As Hobby Lobby and others fight for exemptions from the Obama administration's health care mandate, there has been much discussion about the array of contraceptives available to women in the United States, which we should use, which our employers should cover.
But here in the U.S., we have the luxury to even have this debate at all.
In the developing world, access to tools for healthy timing and spacing of pregnancies can be a matter of life or death, for both the mother and the child. To women in these countries, the debates we have here would seem like a privilege.
There are 220 million women around the world who say they wish to avoid pregnancies but lack access to any effective contraceptives, counseling, or services. Reaching just 120 million of these women in the next decade could save millions of lives – including preventing an estimated 51 million abortions.
While some Americans may associate the widespread use of birth control with the sexual revolution, sex outside of marriage, and today's hookup culture, the developing world has a different reality. In many cases, the women who want to prevent pregnancies are married—very young or with several children already. In Ethiopia, girls—on average—marry at age 16, and the bodies of young girls are not yet ready to have children. Arguably, the sex inside these marriages is not truly consensual. These young girls are often forced to please their husbands at will, and as a result, are often forced into pregnancy after pregnancy.
Sadly, in Africa, 1 out of 39 women died in childbirth last year. That's compared to just 1 in 3,800 in more developed countries. Across the developing world, more than 287,000 women died last year due to complications during pregnancy and childbirth. Additionally, over 6.9 million children died of preventable, treatable disease, 40 percent were newborns.
For us to help these women and families, to reverse the course of dying mothers and dying children, we need to think differently about birth control. We can't merely see contraceptives as a drug of convenience or a political pawn or a subject of debate. Condoms, oral contraception, injectables, implants, and natural family planning: these are necessities for the health and flourishing of many areas of Africa and developing nations worldwide.
Healthy spacing and timing of pregnancy saves lives—as a strikingly successful means to reduce maternal mortality and improve child survival. It also can be a key to saving lives and economic empowerment in the developing world. The good news is that we have the information and highly effective tools, including both fertility-based natural methods and modern contraceptives, to make this a reality.
If a young woman in Africa can delay her first pregnancy until age 18 or later, she is dramatically more likely to stay in secondary school, and perhaps even attend college, providing stable financial support for her family to have a brighter future. Then, if she can space her pregnancies just three years apart, her children are twice as likely to survive infancy.
For example, in Ethiopia, over 30 percent of the women in the population are using family planning methods to better space and time their children, up from 15 percent in just five years. This increase has had a direct correlation to a 50 percent rise in the country's GDP per capita. As Ethiopian First Lady Roman Tesfaye notes, "When a woman contributes to her family, she contributes to her nation."
Through the faith-based organization Hope Through Healing Hands, Doctor-Senator Bill Frist and I support voluntary, non-abortive family planning as the most critical global health issue today. We believe it's set to have ripple effects across societies: combating extreme poverty, promoting gender equality, keeping young girls and children in schools, improving maternal and child health, and preventing infectious disease.
But for awareness of this issue to spread, we need Christian partners to recognize family planning as a global pro-life cause. Spacing pregnancies saves lives and improves lives. Notable faith leaders and influentials are among the Christian moms and parents who have joined our Faith-Based Coalition for Healthy Mothers and Children Worldwide, launching this week for Mother's Day.
We have the luxury to have opinions about a plethora of contraceptive options in the United States and to choose whichever method we consider best to plan our own families. This Mother's Day, let's consider those mothers who don't have access to education or tools to plan their families. Let's create a world where Mother's Day can be a celebration for women in all nations, and let's speak up for those who cannot speak for themselves, to save the lives of millions.
Jenny Eaton Dyer, Ph.D. is the executive director of Hope Through Healing Hands, a global health organization committed to improving the quality of life for communities around the world using health as a currency for peace. Dyer also teaches Global Health Politics and Policy at Vanderbilt School of Medicine. Currently, she directs The Faith-Based Coalition for Healthy Mothers and Children Worldwide, galvanizing faith leaders and other influentials for maternal, newborn, and child health.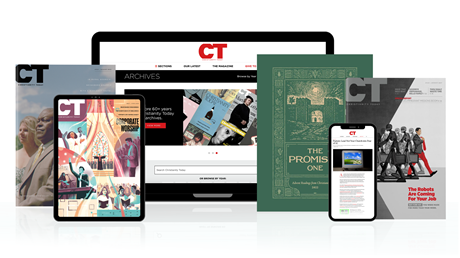 Subscribe to Christianity Today and get access to this article plus 65+ years of archives.
Home delivery of CT magazine
Complete access to articles on ChristianityToday.com
Over 120 years of magazine archives plus full access to all of CT's online archives
Subscribe Now
Family Planning Through a Global Lens
Family Planning Through a Global Lens