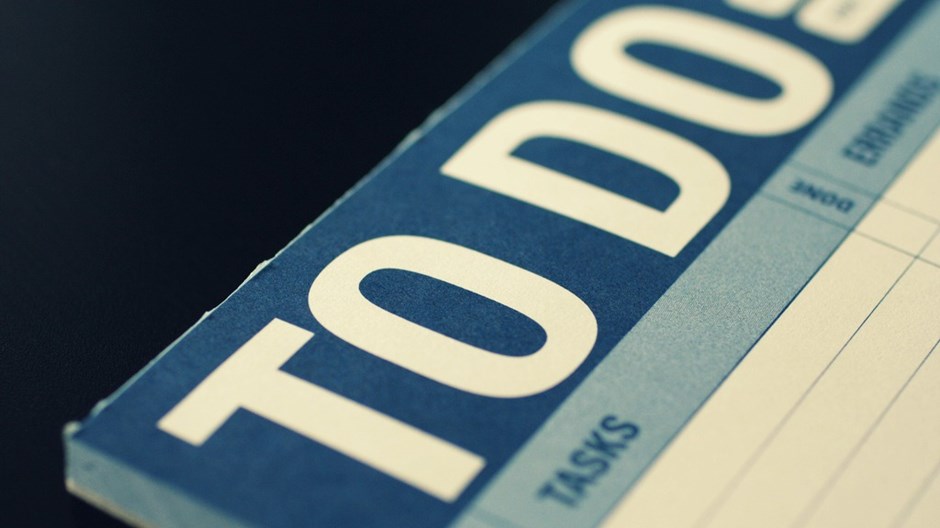 Image: Courtney Dirks / Flickr
My pastor recently approached my husband to lead a "Gospel and Productivity" class for our church. He's an executive at a Fortune 500 company, a logical choice for talking about time management. But, as he would admit, he doesn't read the volume of productivity books I do.
A writer and church staffer, chief laundress and cook, chauffeur and lunchbox-packer extraordinaire, I have felt it more necessary to learn the skills of time management. I recently read Matt Perman's book, What's Best Next, written especially for an age of being constantly busy and chronically overwhelmed.
In a provocative blend of Jonathan Edwards and David Allen, Perman defends productivity as a discipleship matter and argues for the Christian's call to get things done. (In his chapter entitled, "Managing Email and Workflow," Perman reminds us that, "Keeping on top of your email is a way of serving people." Preach it, brother.)
To love God and love neighbor requires skilled stewardship of our time, and Perman defends that obedience to these two greatest commands makes productivity not just a marketplace virtue, but a Christian discipline.
"Sometimes when things get overwhelming, it is suggested that we need to 'take a retreat with Jesus,'" Perman writes. "But maybe we've had enough retreats with Jesus. Maybe Jesus wants us to learn how to get things done… It's a failure of love [to downplay the practical] because part of the biblical conception of love is giving practical help to those who need it, and in our modern society this more and more needs to involve concrete insight on how to get things done and stay above water."
With these and other terrific insights in the first half of his book, Perman achieves a broad and beautiful vision for doing good—through all kinds of work and by every kind of worker. But as the second half of the book turns toward more practical matters—weekly planning, work systems and strategic routine—the compelling theology of productivity passes through an unfortunate funnel, producing something less representative of all work and all workers but men's work and male workers.
Maybe I got stuck at Perman's visual time map, showing his typical week. Glaring from the pages are eight large blocks of free time. Four days a week, 5:00-6:00 pm are dedicated to "exercise," and after 6:00 pm, time is relegated to family: Play with kids/homework.
When does Perman do his laundry? Make dinner or do the dishes? Where does he fit in carpool? And once his children are tucked into bed, who is packing the lunch boxes?
I'd like to see his wife's time map, I grumble to my husband.
Every family divides work differently, and I understand Perman isn't intending to be prescriptive with his time map. But if a book proposes to suggest "how the gospel transforms the way you get things done," it should illuminate the scope of all gospel responsibilities, which would include household tasks for the care of oneself and one's family.
In her essay, "Laundry, Liturgy and Women's Work," Kathleen Norris defends the theological importance of household work. "Our culture's ideal self, especially the accomplished, professional self, rises above necessity, the humble, everyday, ordinary tasks that are best left to unskilled labor."
But daily routine chores are the critical means for remembering "our true roles as creatures," writes Norris. Every time we stock the pantry, pre-spot the laundry, and scrub the toilet bowl, we live out the reality of our humanness, making this kind of "creaturely" work spiritually necessary—and valuable—for both men and women.
The first half of What's Best Next demonstrates clearly that Matt Perman values all work. "Good works are not simply the rare, special, extraordinary, or super spiritual things we do. Rather, they are anything that we do in faith." I only wish the second half of the book had made more mention of so-called women's work. (In fact, upon closer examination of the book, I realize how "male" the book really is, not only in terms of its conception of time and work, but in its consultation. All 12 endorsers are male, and of the 20 books in the recommended reading list, only two are written by women.)
This seems to suggest that even where we value the gospel and all that the gospel cherishes, ours is still the task of counter-formation when it comes to ideas about work: the world underappreciates unskilled, unpaid work, but we, the people of God, must not.
Moreover, the gospel invites the participation of women into this conversation, for theirs is the vast and obedient experience of "managing their households" (1 Tim. 5:15). From my vantage point, gospel-centered women are fantastically ambitious for the kingdom. They are juggling all kinds of work—and have become reliably good at getting things done.
Perman's book is needed for me—and for all women, whether or not ours is the corner office. Moreover, productivity, which Perman beautifully posits as "the radical concern for others," is exactly the language many women need for recovering the gospel value of their work.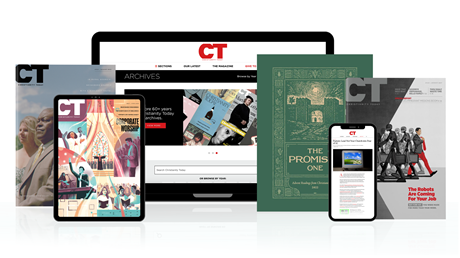 Subscribe to Christianity Today and get access to this article plus 65+ years of archives.
Home delivery of CT magazine
Complete access to articles on ChristianityToday.com
Over 120 years of magazine archives plus full access to all of CT's online archives
Subscribe Now
Maybe Jesus Wants Us to Get Things Done
Maybe Jesus Wants Us to Get Things Done