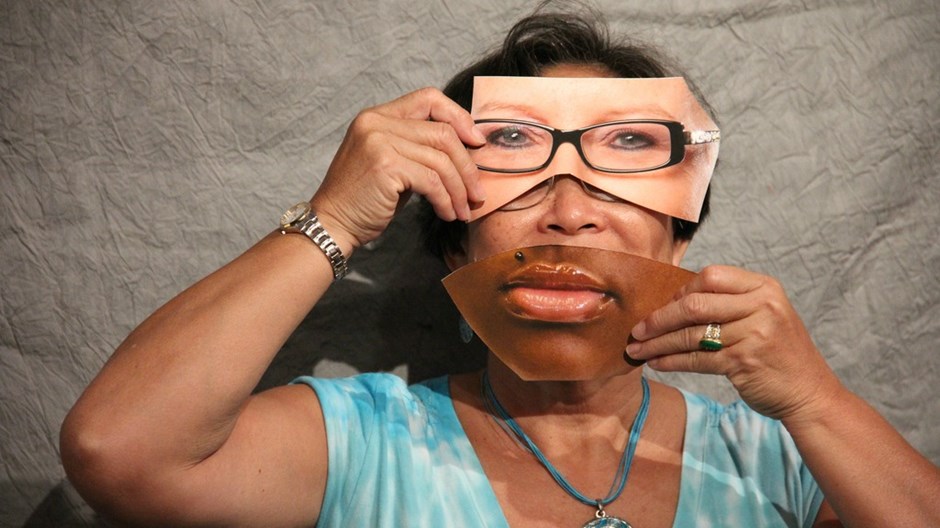 Image: spivaartworkers / Flickr
It has been an unusually colorful spring – even in the news. In recent headlines, we read about the racist comments by an NBA team owner. The tragic sinking of a ferryboat in South Korea. The horrific abduction of nearly 300 girls from their boarding school in Nigeria. A major television network's intentional move to diversify its fall lineup with shows like Fresh Off the Boat and Blackish.
But amid the nonstop coverage on our TVs and Twitter feeds came a couple blunders in the depictions of people of color. In the case of the South Korean ferry tragedy, Fox News ran a photo of a woman who, as the story was set up, appeared to be waiting for news on survivors. She wasn't. She was mourning the Mount Everest avalanche. And as #BringBackOurGirls went viral, so did the image of a young woman staring at the camera. The problem? She wasn't one of the Nigerian girls who escaped capture. She is from Guinea-Bissau.
Images that should have been specific and accurate were replaced with "generic." The photo of one sad South East Asian woman was good enough to represent a South Korean woman. The photo of a girl from Guinea-Bissau was close enough to one of the more than 200 abducted Nigerian girls. When it's convenient, we women of color are generic. We all look alike. But I'm supposed to understand that it was an honest mistake, right? (I was a newspaper reporter for five years, after all. I know mistakes can happen.)
Mistakes are always costly, but in today's hyper-connected, image-saturated culture where tweets with photos will drive up traffic better than words alone the costs ought to be higher. In these two cases, I'm not sure there was a cost. The women in those photographs remain anonymous, generic and conveniently left as an image associated with a tragedy.
This happens in other ways to men of color, particularly black or brown men. When two white teenage boys shot down classmates at Columbine High School, parents of young white men did not tell their sons to stay home and stay out of sight. Parents of black boys have that talk regularly with their sons about tone, body language, crowds, the police, and neighborhoods. When the shooter at Virginia Tech was identified as Korean American many of my Asian American colleagues, scattered across the country, emailed one another concerned about retaliation. In these cases, even though an individual may be the perpetrator, the act or threat of the act being repeated gets assigned to the whole. Again, an entire race or ethnic group becomes generic, assigned value or intent.
I grew up as one of the first two Asian Americans in my suburban elementary school district. My younger sister was the other one. Looking like the one other Asian girl kid wasn't the problem. Not looking like the other white kids was my problem, as classmates pointed out the obvious: my eyes were different, my nose was different, my name was different, I was different. It was made clear to me that different was bad. But they were just kids, right?
Much of what I write and speak on is interwoven with my experiences as a non-white woman growing up in a white world. It's changing, but the structures and systems in place whether its in our churches, communities, and news outlets have not caught up with or changed to reflect the demographics.
It is in this strange place I speak and speak out, and quite often it is other Christians who ask me to tone it down, to focus on our common faith, to remember we are first Christians. Even as a fellow believer, my perspective is different. It has to be. Different isn't a bad thing. Different is necessary because as the body of Christ we are called to be diverse, every nation, tribe, people, and language (Rev. 7:9).
But it's complicated, particularly if this is not the reality you experienced. When I vocalize my concerns about racial insensitivity in American and Christian culture, it may be first time some readers have heard an Asian America woman speak out against injustice. My tone may not be what they expect. As Christians, we may say the same things about loving all God's people but we are coming at it from different vantage points. We are one in Christ, but we are not generic.
The Nepali woman grieving the loss of someone close to her is a universal story of loss, but her image is not generic. She is created in God's image (Gen. 1:27), and she is known uniquely. The girl staring right at the camera with a single tear flowing out of her left eye was meant to communicate hope to an audience accustomed mostly to stories of loss and hopelessness in Africa, but her image is not generic. It cannot stand in proxy of just any other girl, especially those who were kidnapped and are missing. The girl and the more than 200 Nigerian schoolgirls are also created in God's image, and God knows them not as a generic African girl but by name.
When we remember the words of Psalm 139—"For you created my innermost being; you knit me together in my other's womb. I praise you because I am fearfully and wonderfully made; your works are wonderful, I know that full well. My frame was not hidden from you when I was made in the secret place. When I was woven together in the depths of the earth"—we should remember the unique identity of each of our brothers and sisters, and be outraged when they get portrayed in such a generic, dismissive manner.
Kathy Khang is a writer and speaker, tackling every day life and faith through the lens of a Christian Asian American married mother of three. Kathy blogs at www.morethanservingtea.wordpress.com and tweets as @mskathykhang.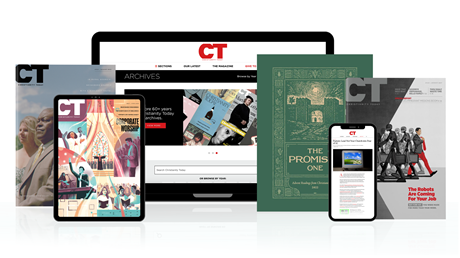 Subscribe to Christianity Today and get access to this article plus 65+ years of archives.
Home delivery of CT magazine
Complete access to articles on ChristianityToday.com
Over 120 years of magazine archives plus full access to all of CT's online archives
Subscribe Now
We Are Not Generic
We Are Not Generic