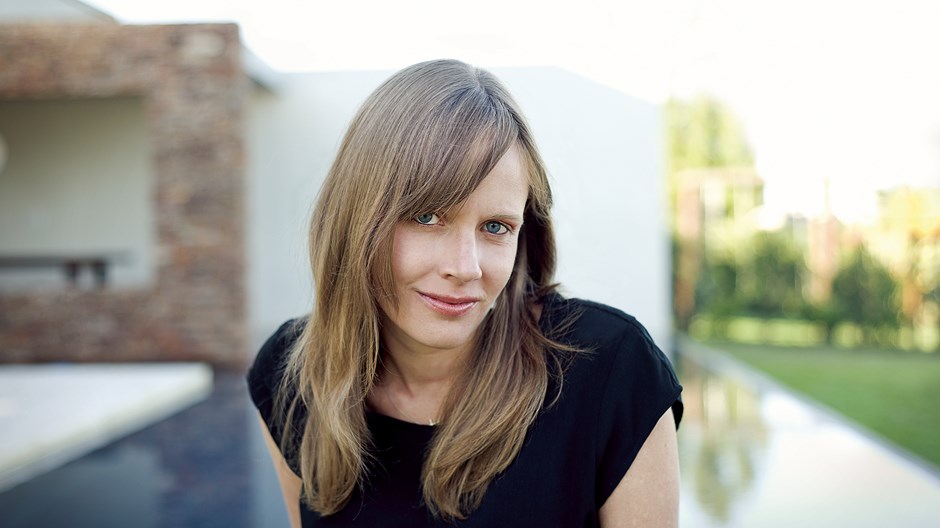 Image: Jose M. Diaz-Ortiz
A city most famous for its leftist political history and hippie youth movement, Berkeley, California, doesn't always appear brimming with committed Christians. They're there, of course, but they're sometimes hard to spot.
Born, baptized, and raised in this town I love, I spent my early years trying to find folks who walked and talked like me. Our small Presbyterian church was of little help. It seemed to lose members every Sunday, and my parents often shook their heads at the ever-emptying pews. My younger brother once returned from Sunday school telling our mother he never wanted to go back.
"Why?" she asked, concerned.
"Because I'm the only one there."
My youth group bore an equally small population. Don't get me started on Vacation Bible School.
But I had camp. Every summer for the 11 years before I departed for college, my parents shipped me off to Westminster Woods among the redwoods of Northern California. Those weeks of music, fellowship, and requisite felt hats (don't ask) were one of the highlights of my year, and kept me grounded in a faith that sometimes felt like it took a backseat in Berkeley.
For several years at camp, I had learned about what it would mean to accept Christ into my heart—that it would change my life and the way I approached the world. I had heard, but I hadn't been ready.
Until the summer I was 12. One night, after a miserable, strange day spent wandering the grounds, wondering what it would mean if no God existed at all, I made my decision. A simple solo prayer on the steps of my cabin sealed the deal. My counselor gave me her NIV Student Study Bible, her name scrawled in pink and dotted with hearts inside the front flap. I use it to this day.
For the next dozen years, my faith rose and fell. Some years I felt close and connected to God. Other years I went through the motions.
Leaving Berkeley to complete my undergraduate and graduate degrees at Stanford University (less than an hour away, in Palo Alto), I was amazed at how the atmosphere of faith could feel so different so close to home. I found more fellowship in my early 20s, both in and out of church, than I had in my teenage years. Over the next few years, I continued my Christian walk, going to church, attending a small group Bible study, and teaching Sunday school.
But I still wasn't all in.
Unexplainable Stirring
In 2006, I traveled to Kenya to climb a mountain. It was the last stop on a yearlong journey around the world.
Although I had already spent several years living overseas at that point, an entire year on the road was a new kind of high. My passion for travel took my best friend and me to 19 countries in Asia, Africa, and Europe. Lara and I spent months on beaches in far-flung locales, climbed to Everest Base Camp, and took the Trans-Siberian Railroad until the dust and grime got to us, then hopped off to reach Moscow by plane instead. That year included moments when I experienced the presence of God more tangibly than ever—on a run in an Indian monsoon, on the rooftop of a hostel in Morocco, in a cemetery in Paris.
I anticipated that I would experience his presence again atop Mount Kenya.
Altitude sickness on the trek to Everest Base Camp had had me shivering in my sleeping bag for 24 hours before I could stumble down several thousand feet to clearheadedness. But I had heard that one experience with the sickness didn't predict another, so Lara and I charged ahead with our plans to scale the second-highest peak in Africa.
After a few days in Nairobi, on a friend's recommendation, we decided to move on to a guesthouse near the base of the mount to rest up before the big hike. It was cheap, thus meeting the only criterion we had for our lodging decisions. When we heard that the guesthouse was owned by a nearby orphanage, we didn't bat an eye; for us, it was just a place to sleep.
We were taking tea the morning we were supposed to leave for the guesthouse, when a yellow truck filled with teenagers pulled up at the front gate, honking. In keeping with the orphanage's extravagant hospitality, they had sent their only vehicle on an eight-hour journey to bring us back to the guesthouse.
We climbed in the back, wary but grateful to save money on a hired car. During the drive, the teenagers vacillated between shy silence and a barrage of questions about life in the United States. My own questions rose to the surface as well. "Are they all orphans?" I whispered to Lara as we tumbled along the winding roads.
When we arrived, we were taken straight to the orphanage and told that the elders had invited us to lunch, and would then show us to the guesthouse. Famished, we gladly took our seats at a formal lunch in a room off the side of the orphanage's church.
It was in the middle of lunch that life as I knew it changed. In the hour since we had arrived at the children's home, I had felt the stirring of something I couldn't explain. I asked to use the restroom.
Looking into the bathroom mirror, I asked God to come into my life and heart again, as I had done all those years before. Then I went further, asking him a question that I already knew needed an answer: If you put this orphanage in our road for a reason, will you open my eyes so I can see the way forward? It was an experience I had never had before and have never had since—not even in my first, adolescent attempt to invite Jesus into my life. In that still exchange in a Kenyan bathroom, all the power of God's presence entered my heart, telling me to trust.
As soon as I closed the bathroom door behind me, things seemed to happen all at once.
New Path
Within the hour, I met Sammy, a boy whom I would ask my parents to adopt, whom I would end up entwining my life with and bringing to the States three years later.
An hour after that, I began to believe that God was telling me to stay. I decided that, instead of climbing Mount Kenya with Lara, I would stay at the orphanage to fast on the decision to live there for a longer period of time. My fast would end when I finished reading through the Bible (I'm a fast reader, I reasoned absurdly, and I figured I could skim parts of the Old Testament).
I started fasting Friday night and spent most of Saturday reading, looking for an answer that was already revealing itself, from a God I had just invited into my heart for the second time. On Sunday, I attended church with the children of the orphanage, the elders, and the local community.
I fainted sometime thereafter.
I'm a bad faster, it turns out, but by that time I was convinced that God was clear on what my next steps were to be. I would stay at the orphanage. Lara, still on the mountain, remained in the dark.
When she returned several days later, I told her about the strange series of events. We hatched a plan: After a trip home to see our families for the holidays, we would come back to live the next year in Kenya. To live with the children, to understand their lives, and to serve in any way we could in this new place. For me, it was the clear result of an invitation for God to change me.
That moment at the bathroom mirror set my life on an entirely new path—one that led to starting a nonprofit (Hope Runs) and joining a then-tiny startup called Twitter. By sending my first tweets from that orphanage in Kenya, I placed myself early on at the nexus of Twitter and social good. In 2009, when Twitter cofounder Biz Stone offered me a spot at the company to pursue this very passion, I leaped.
Throughout it all, I have often thought back on that moment in the orphanage bathroom. The moment I became the Christian I was born to be. The moment where I fell, headlong.
All in.
Claire Diaz-Ortiz is Twitter's manager for social innovation (@Claire) and coauthor of Hope Runs: An American Tourist, a Kenyan Boy, a Journey of Redemption (Revell). She is credited with getting Pope Francis on Twitter.
Have something to add about this? See something we missed? Share your feedback here.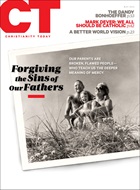 This article is from the May 2014 issue.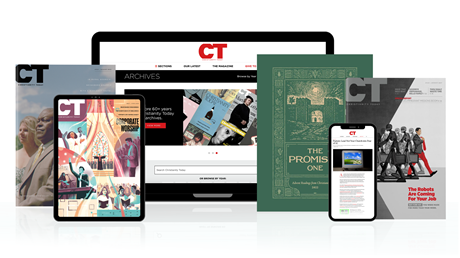 Subscribe to Christianity Today and get access to this article plus 65+ years of archives.
Home delivery of CT magazine
Complete access to articles on ChristianityToday.com
Over 120 years of magazine archives plus full access to all of CT's online archives
Subscribe Now
Twitter's Social Innovator: All In for God
Twitter's Social Innovator: All In for God