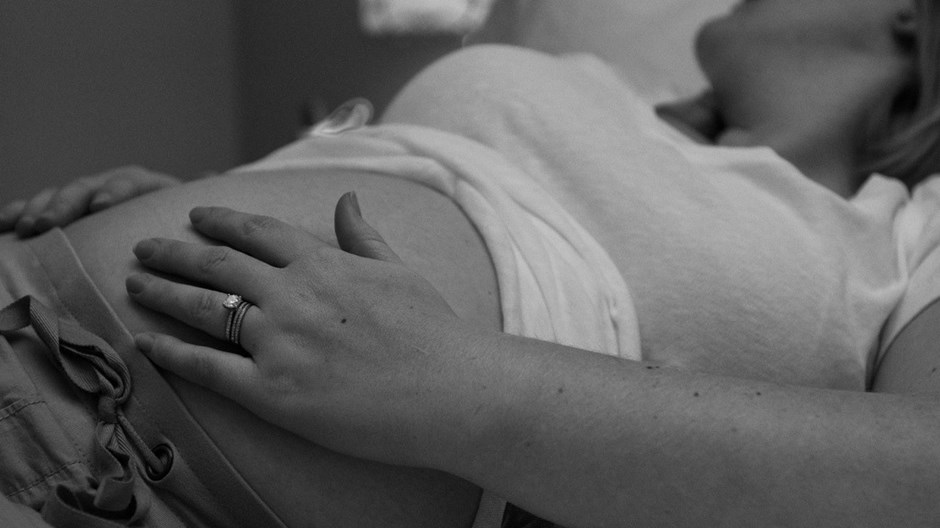 Image: Big D2112 / Flickr
Millions of women here in the United States experience infertility or an impaired ability to get pregnant, in addition to staggering numbers of couples across the globe and in developing countries in particular. No doubt for many of these women, the pain and suffering associated with such infertility and impairment is profound. I know my pain was real as I was deemed infertile just prior to getting pregnant with our second daughter.
Even so, the night I found out I was pregnant for the third time, I cried for hours, inconsolably. It was a surprise and unplanned. I had just started to recover, to feel more like myself, after giving birth a year-and-a-half before. I was distraught because, for me, pregnancy is utter misery. I have hyperemesis gravidarum, a medical condition described by Scientific American:
hyperemesis gravidarum (HG)…is a dangerous type of morning sickness. HG affects anywhere between 0.2 to 2 percent of all pregnant women in developed countries. The disease is associated with nausea and vomiting so severe that women can suffer from post-traumatic stress disorder as a result.
Basically, it's morning sickness to the extreme. Kate Middleton, the Duchess of Cambridge, is likewise afflicted. She's being checked by doctors after having been hospitalized for the condition while pregnant with Prince George. (This may be the only thing I have in common with royalty.) During my last pregnancy, I was monitored daily by a home health care agency and was given anti-nausea medication 24-7 through an IV drip in order to avoid a hospital stay. I was still extremely nauseated, though the medicine kept me from throwing up and losing as much weight as I did in my first pregnancy. There were unpleasant complications resulting from the continuous delivery of anti-nausea medicine, and I barely avoided a blood transfusion due to dangerously low levels of iron.
I know the feeling of pregnancy PTSD the medical experts note. When I found out I was pregnant, I dreaded what lay ahead. Pregnancy is not only hard on my body; it's hard on my life. My husband would essentially become a single father while I spent five months in bed rest and nearly another five with severely impaired mobility. And I'd feel guilty for being absent to my children and husband.
This time around the effects were more pronounced, having moved to a new town and a new church. Our community had no way of knowing my history with pregnancy or that for the first half of it the only hours I left my home during the week were on Wednesday nights and Sunday mornings – and if I could swing it, on school mornings to drop my daughter off.
And so when I am pregnant, life as I know it comes to a screeching halt. In a very incarnational way, I welcome the little ones into the world, into the arms of Jesus, and physically live out the truth he spoke in John 12:24, "…unless a kernel of wheat falls to the ground and dies, it remains only a single seed. But if it dies, it produces many seeds."
As a child grows inside of me, there's a dying that takes place: I experience a death of my dreams and, to an extent, my physical well-being, in order that she might live. At the same time, I am reminded that if I did not have the access to healthcare that I do have, if I lived in crushing poverty in the US or in a developing country like millions of other women, it is quite possible that neither I nor my daughters would live.
Lest I give the false impression that I am heroic during my pregnancies, let me assure you: I am not. Quite the opposite. Internally, I war against them. I'd like to think I am an icon of grace amid such suffering, a matronly saint, but it's simply not true. When I am sick, tired, isolated, almost immobile, and feeling useless—I resent it. I get angry and irritable. Impatient. My husband suffers. My children do, too. These are some of my worst moments.
And yet it is here that I see the hand of God. God extends refreshing grace to me during these pregnancies by revealing to me that I still have a long way to go before I look much like Jesus. These occasions of duress are opportunities for delivery from chimeras of saintliness. I'm not as far along in the Jesus way as I'd like to think. While I understand that external stressors, hormones, vitamin deficiencies, and other physical maladies contribute to my emotional upheaval during this and my previous pregnancies, I still play a part in being conformed to the image of Christ. It's easy to be holy when everything is going well.
Beyond that, there are other moments of profoundly refreshing grace encountered during these trying pregnancies. Due to my physical state, I am very dependent on others—leaning heavily on the lovingkindness of God expressed through them. I have seen God's provision and faithfulness made evident through others. And I have seen with stunning clarity the beauty and generosity of the people around me.
After I explained my condition and made my needs known to new friends and mothers like Emily and Jessica, they would watch our girls, take them to school, and pick them up. The large-hearted ladies at the church we had recently started to attend (and where I had just begun serving on staff) displayed extraordinary hospitality by lavishing gifts and resources upon me and a couple of other expectant mothers. And dear, distant friends modeled the active love and care of Christ by attending to me and embracing me through social networks, letters, phone calls, and gifts. Surely, even as I walk through that deep, dark valley, I behold the radiant presence of Jesus and his disciples.
In addition, as a result of my pregnancies, I have an invigorated sense of compassion for those others who are home-bound, shut-in, and/or are experiencing harrowing nausea that, in many cases, continues on without end and without reward. The plight of mothers without a strong, supportive network has become much more visible to me as well. Indeed, three out of every four women who obtain abortions cite job, financial, and family support concerns as important reasons for why they terminated their pregnancy. Anyone with a robust pro-life posture will want to take very seriously these real-world, pregnancy-related hardships. If it's been this difficult for me—an educated, professional woman in a loving marriage with a stable income and caring support network—I can't imagine the plight of those women, both here in the US and abroad, who aren't nearly so privileged. Lord have mercy; Christ have mercy.
Marlena Graves is the author of A Beautiful Disaster: Finding Hope in the Midst of Brokenness (June 2014, Brazos Press). Her third daughter was born in October.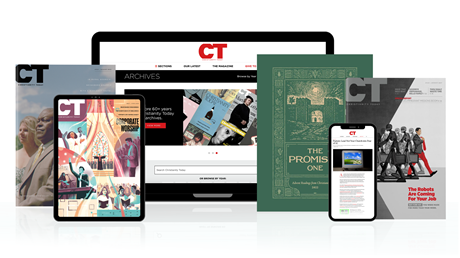 Subscribe to Christianity Today and get access to this article plus 65+ years of archives.
Home delivery of CT magazine
Complete access to articles on ChristianityToday.com
Over 120 years of magazine archives plus full access to all of CT's online archives
Subscribe Now
God's Grace Through the Pain of Pregnancy
God's Grace Through the Pain of Pregnancy