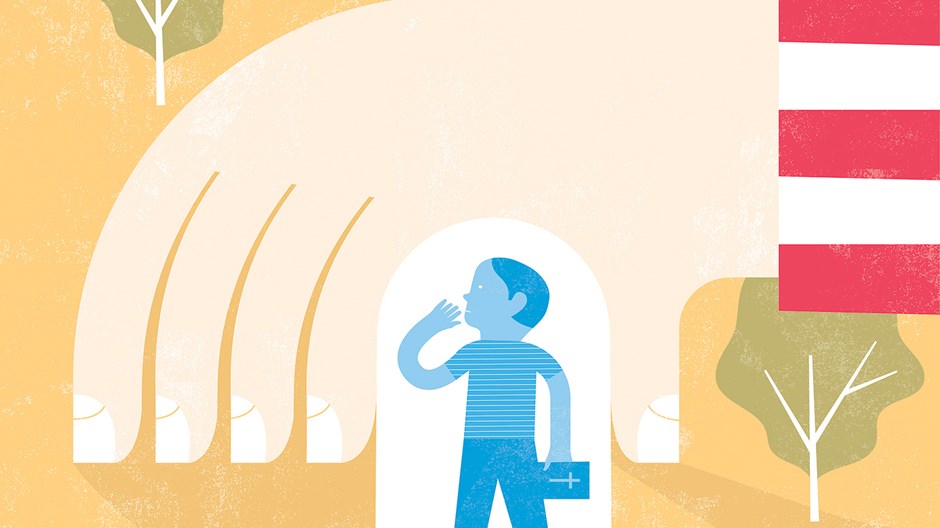 Image: James O'Brien
Yes, Beware Belief Police
Kevin Theriot
Common Core will likely have only an indirect effect on religious liberty—at least initially. But advocates for religious liberty and the family still have genuine cause for concern. Common Core creates another tool for big government (judges, legislators, and education policymakers) to control the beliefs and actions of parents and their students.
The Supreme Court has long recognized that parents have the right to direct the education—religious and otherwise—of their children. In 1923, the Court ruled in Meyer v. Nebraska that parents have the right to teach their children a foreign language at a young age. Two years later, the Court bolstered parental rights in the Pierce case, in which it held parents could educate their children in parochial instead of state-mandated public schools.
But lower courts have seriously undermined parental rights in recent years. A federal appeals court denied the right of parents to opt their public school children out of explicit sex education in Massachusetts. And the Ninth Circuit Court of Appeals infamously said in 2005 in another sex-education case, "Once parents make the choice as to which school their children will attend, their fundamental right to control the education of their children is, at the least, substantially diminished."
The harmful trend is that parents cannot opt their children out of classes that conflict with their religious convictions. That restriction is likely to creep into parochial schools and even homeschooling through national education standards specifying what all students must be taught in order to move on to higher education. Voluntary alignment with Common Core standards is a growing trend among parochial and private schools. College entrance exams and the ged exam are aligning with Common Core, so homeschooling parents may also feel pressure to align with Common Core. The net effect is further restriction on parental freedom.
Parents have much more direct control of that process when decisions about curriculum are made locally. Allowing the federal government to make decisions historically left to local school boards necessarily weakens the individual parent's ability to influence those decisions.
That prospect is particularly alarming given the federal government's recent track record of disregarding the religious convictions of people of faith. Though the Supreme Court ruled against it, the Obama administration took the legal position that its interest in providing national health care trumps a faith-based business's right to refuse to cover medical care that violates its beliefs.
These attempts to coerce business owners and ministries to adopt a type of national secular orthodoxy suggest Common Core national education standards could be used to bolster this secular orthodoxy. All who are concerned about religious liberty should be on guard against the use of Common Core to create a Common Morality.
Kevin Theriot is a senior counsel with Alliance Defending Freedom.
No, Standards Are Needed
Karen Swallow Prior
I 'm old-fashioned enough to think the primary responsibility of public schools is to teach reading, writing, and arithmetic. These skills are a significant predictor for adult success, as numerous studies have shown. The Christian community needs public schools—where 93 percent of American students are educated—to cultivate these most basic skills.
So many myths and misunderstandings have proliferated about Common Core that some of its critics seem not to realize that Common Core is limited solely to these two foundational subjects: math and language arts.
Common Core does not cover additional knowledge-based content areas such as social studies and science—subjects more prone to ideological, political, and religious controversy. Common Core State Standards aim at exactly what the name suggests: cultivating in all students, in all schools, a strong core of the basic skills necessary for success during the school years and beyond. Common Core is merely the foundation upon which those states and private schools that adopt the standards can construct a building of their choosing.
Another set of misconceptions about Common Core arises from lost distinctions among standards, curriculum, and testing: standards are the goal; curriculum is a means of accomplishing the goal; testing is the measure of success in meeting the goal. Common Core consists only of standards (or goals). Curriculum and testing are up to schools to adopt.
Weaknesses in curricula point Christians to a tremendous opportunity in
both the free market and the marketplace of ideas. Christians are particularly equipped to create and provide back-to-basics, skills-based curricula aligned with these strong educational standards. Not taking advantage of this opening for cultural influence would be to squander a unique opportunity.
Fears about Common Core's potential to infringe upon religious liberty stem from broad concerns about governmental overreach. Yet let's not throw out any babies with the bath water. A prominent supporter of Common Core, Samuel Rodriguez, president of the National Hispanic Christian Leadership Conference, points out that across the nation, students in impoverished and minority neighborhoods are held to lower educational standards. This, he says, "dishonors the intellect, work ethic, and soul of these children even as it handicaps our nation's future."
As an English professor, I am particularly impressed by the standards for reading, which are vocabulary-rich and evidence-based. Equipping the students who are the future of our nation with the most basic intellectual and life skills will help religious liberty to flourish.
Karen Swallow Prior is professor of English at Liberty University.
Yes, By Limiting Choice
Kristen Blair
Who decides how and what children learn? Common Core has pushed this question to the forefront of fierce national debate. The Common Core standards do not constitute an explicit threat to religious freedom. But the standards over time will likely diminish local choice.
From its inception, Common Core has disenfranchised parents, students, and schools while circumventing democratic principles. The standards were implemented without significant input from parents or the public. The federal government has tiptoed around laws preventing it from controlling curricula, monetarily incentivizing states to adopt common standards. Forty-five states quickly adopted the untested English and math standards for their public schools.
This robs the public of meaningful influence. To whom should parents complain about byzantine strategies for solving simple math problems, or a high-school curriculum divested of much classic literature? Granted, these questions are academic, not religious. But consider: They are no longer open for discussion. Muting parents' voices on these concerns presages a disquieting disregard for their input on other matters. Credible research shows that the more parents are involved in their children's education, the better their children do in school.
Leading education historian Diane Ravitch writes, "No one will escape [Common Core standards'] reach, whether they attend public or private school." A publishing juggernaut, Common Core–aligned materials are flooding the market. Private and parochial schools face unprecedented curricular and testing pressures to adopt public-school standards.
Parents seeking a holistic faith-based (Protestant, Catholic, or Jewish) education for their children may be dismayed at the incursion of Common Core's narrow, school-to-work ideology into sectarian school pedagogy. Nonpublic sectarian schools that emphasize preparing students for college are voluntarily implementing Common Core because of its influence on college admissions and curricula.
Proponents dismiss curricular concerns, parroting the line that Common Core is a set of standards, not a curriculum. This is true but also disingenuous if left unqualified. Standards, curricula, and tests form a trifecta; standards drive curricula and testing. At least 12 states have adopted national science standards (which are Common Core–aligned). Featuring established "core ideas," the standards present a stance on evolution that surely will contradict some parents' religious beliefs.
An air of inevitability surrounds national standards. But parental outcry is reaching state legislatures: Several states have repealed Common Core; others are reviewing it. A mother myself, I believe in the power of mad mamas to topple titans. But this one is a true Goliath.
Kristen Blair is an education writer and coauthor of the parenting book From Santa to Sexting.
Have something to add about this? See something we missed? Share your feedback here.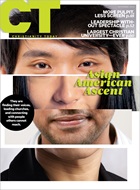 This article is from the October 2014 issue.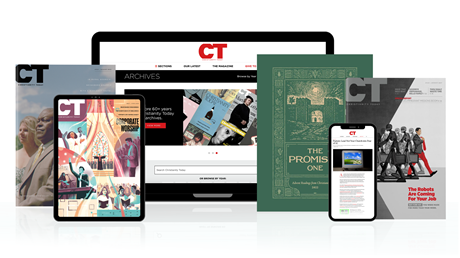 Annual & Monthly subscriptions available.
Print & Digital Issues of CT magazine
Complete access to every article on ChristianityToday.com
Unlimited access to 65+ years of CT's online archives
Member-only special issues
Subscribe
Three Views: Do the Common Core Education Standards Endanger Religious Freedom?
Three Views: Do the Common Core Education ...