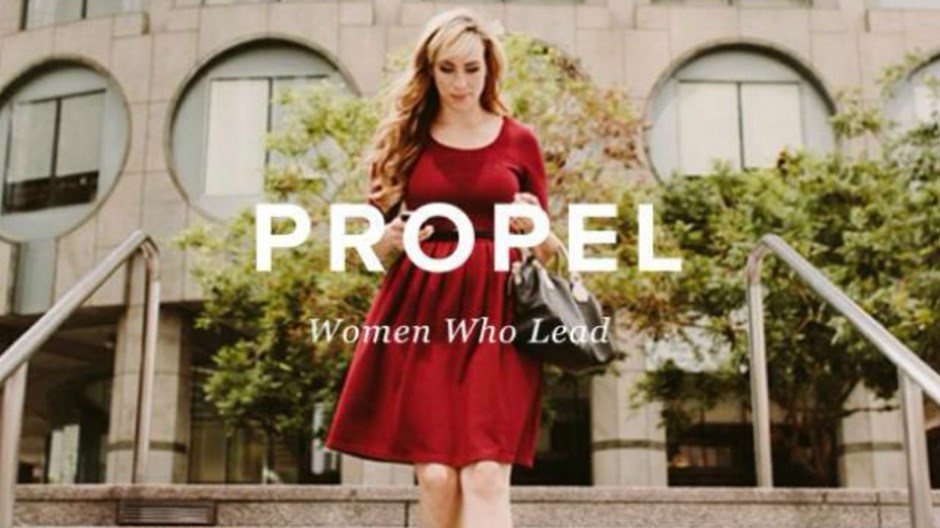 Christine Caine, the speaker, author, and activist out of Australia's Hillsong Church, announced last week that she will begin a training program featuring inspirational videos, industry-specific articles, mentorship pipelines, and urban events to encourage Christian women leaders in the marketplace.
Propel will mark its official launch in January at Liberty University in Virginia—the growing evangelical school where female students outnumber male ones on campus and in online enrollment.
"Christian women are on the frontlines with no one supporting them," she said in an interview with CT. "We've got a church that's already in the world. What are we going to do about it?"
Head of the anti–human trafficking organization A21, Caine discovered Christian women around the globe leading in various business sectors, but at the Christian conferences she headlined, she found that these working women sensed something missing from the training—a giant "gap" in women's ministry.
A majority of women of faith work outside the home, forcing them to grapple with the now much-talked-about challenges of balancing work and family, duty and calling.
"The openness to speak about women and work changed dramatically after Lean In came out in 2012," said Diane Paddison, founder and president of 4Word, which provides resources for professional Christian women. "It is wonderful to see another effort. If we work together around this movement, the result will be eternally amazing."
Caine described Propel as addressing the challenges brought up by Lean In, with the kinds of stirring videos presented by TED Talks, done in a way that's unapologetically Christian.
"I've read these books, and they're still propagating a 'survival of the fittest' mindset, so let's look at this in light of calling," said Caine. She has assembled a team of experts, all women and men of faith, to consider real-world career challenges across industries.
Halee Gray Scott, who researches Christian women and leadership, said ministries like Propel reflect two bigger trends: a move toward practical help for women leaders and a renewed interest in God's work done through secular vocations.
"Perhaps until the last five years, the conversation about Christian women leaders was hung up on the theological debate over the role of women, regardless of the fact that Christian women were already serving as leaders in various capacities," said Scott, author of Dare Mighty Things and a writer for Her.meneutics. "Now, I think the conversation about Christian women leaders … has moved beyond this debate to explore the ways to help women face the challenges of leadership whatever their context."
David Nassar, Liberty's vice president for spiritual development, said the university was honored to get involved with such an effort. "What a thrill to see some of the world's greatest voices such as Christine Caine, Carl Lentz, Beth Moore, Terri Crist, and LoriAnn Biggers come together to equip the future generation of women in embracing their unique calling from God," he said.
After about three years of dreaming and planning with Propel COO Alli Worthington, Caine made the website public on Tuesday, the date of her 48th birthday and just weeks after celebrating successful treatment for cancer.
"There is something beautiful rising among women—we are hungry to be united and equipped in new ways," said Jennie Allen, founder of IF, which launched last year to viral success. "Many of us feel like we need a guide. Christine has been that for me personally, and it is exciting to think about the world benefiting from her wisdom and experience in leadership."
Carolyn McCulley, co-author of The Measure of Success: Uncovering the Biblical Perspective on Women, Work, and the Home, wrote about leadership and passion in Propel's magazine debut. "We were created to work and to enjoy doing it with our always-working God. It's just that sin made it hard and, at times, unfruitful," said McCulley, a filmmaker and small business owner. "But in the new heavens and new earth, the joy of creativity and productivity will be fully restored. And that's what we're aiming for even now, for both men and women."
Last week, new research revealed women's underrepresentation in upper-level leadership at evangelical universities and nonprofits. Her.meneutics has discussed work-life balance and women's leadership often over the past few years, including the specific challenges of Christian women leading in secular workplaces.
Here is the full statement on Propel from Liberty's David Nassar:
We here at Liberty University count it an honor to host the inaugural launch event for the Propel movement. What a thrill to see some of the world's greatest voices such as Christine Caine, Carl Lentz, Beth Moore, Terri Crist, and LoriAnn Biggers come together to equip the future generation of women in embracing their unique calling from God.

Propel's vision is to see both men and women make disciples at home and in the workplace. This aligns well with our university's mission of raising up a new generation of champions for Christ.

Personally, as the father of an audacious and passionate daughter, I find myself telling her and my son that they each have been uniquely made by God to reveal his Kingdom to the world. I want them both to know that... their main job in life is to glorify God by worshiping him and making him known in the very place he has placed them. I want my daughter to know that this mandate from God is just as real for her as it is for her big brother.

This is the heart of Propel—to literally propel the people of God to carry out the mission of God.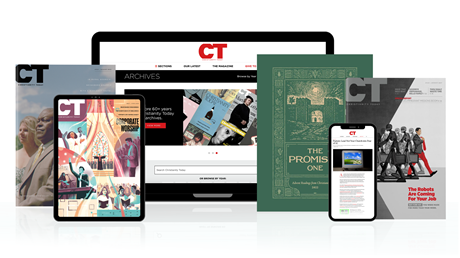 Annual & Monthly subscriptions available.
Print & Digital Issues of CT magazine
Complete access to every article on ChristianityToday.com
Unlimited access to 65+ years of CT's online archives
Member-only special issues
Subscribe
Christine Caine, Liberty University to Launch 'Lean In'-Type Program for Christian Women
Christine Caine, Liberty University to Launch ...