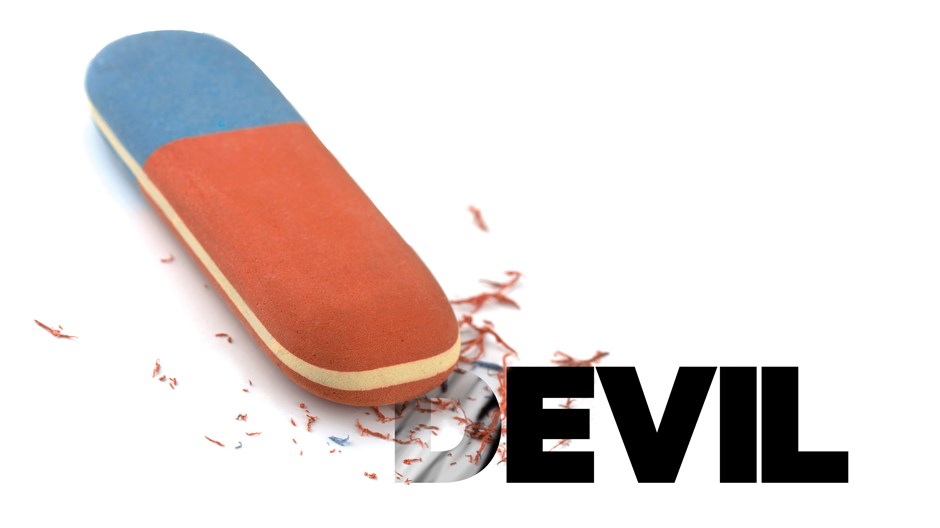 Update (Feb. 13, 2015): Yesterday's vote made it official: Parents and godparents will no longer have to promise to "reject the Devil and all rebellion against God" at baptisms in the United Kingdom's largest denomination, and will instead pledge to "turn away from sin" and "reject evil."
Mark Burnett's Son of God film dropped Satan scenes to prevent viewers from focusing on him instead of Christ. Most Christians may not miss him: A 2009 poll found that nearly 60 percent of U.S. Christians view the Devil as only a symbolic character.
We asked experts whether Satan should be part of evangelism and early discipleship, or whether it's better to talk about evil and re-educate people on the devil later on. We're posting responses below on a spectrum, from those who think it's better to wait up top, and those who think Satan should be part of early discussions near the bottom of the article.
-----
"For many people, the Devil has been turned into a cartoon-like character of no particular malevolence. The problem is helping people with little doctrinal appreciation to understand what we mean by affirming that the Devil is a defeated power."
Robert Paterson, Bishop of Sodor and Man, Church of England (in comments presenting the revised baptism liturgy to the church's General Synod)
"No, and for some good cultural reasons. C. S. Lewis said that there are two errors to avoid regarding the Devil—to ignore him and to become fascinated with him. The problem is that many in our culture seem unable to engage the concept of the demonic without becoming fascinated in problematic ways."
Jim Beilby, professor of systematic and philosophical theology at Bethel University and coeditor, Understanding Spiritual Warfare
"In Jesus' earthly ministry the temptation account comes somewhat early; perhaps that could be a standard for when to introduce new believers to the wiles of the Evil One. But if one were to judge by standards of doctrinal importance, I would put it way down the list. I would give the Devil his due, which isn't much."
Jerry Root, coauthor, The Sacrament of Evangelism
"Instruction on sin, and evil, absolutely. Satan: maybe. It's not an essential first step of discipleship, so I wouldn't catechise on it, but if people ask, I'd give a (very) straight answer."
Andrew Wilson, elder, Kings Church in Eastbourne, England
"Jesus and the apostles, as we hear them preach in Scripture, rarely mention the devil in what we might call their evangelistic addresses (in the Gospels and Acts). But they do not shy away from Satan as part of explaining bad situations and they insist on warning disciples about the Adversary as an ugly, dangerous fact of life."
John Stackhouse, Sangwoo Youtong Chee Professor of Theology & Culture, Regent College
"Our evangelism and discipleship must be faithful to the scriptures, sensitive to the Spirit and responsive to context. Rather than processing people through a set curriculum we begin with the parts of scripture that will most help the person we are with sometimes this will mean talking about Satan."
Krish Kandiah, executive director, Churches in Mission, Evangelical Alliance
"One's beliefs about atonement matter a great deal, since baptism is identification with Christ in both his death and resurrection that re-establishes a reconciled relationship with God the Father. If one thinks Christ conquered Satan, then yes. If Christ's death was a substitutionary atonement for our sins, then perhaps not."
Laura Barwegen, associate professor of Christian formation and ministry, Wheaton College
"It would be perilous to the spiritual formation of anyone to discount the power of either sin or the Devil in their life, and Scripture shows us that the connection between evil and sin and the Devil is inseparable."
Matt Carter, pastor of preaching and vision, The Austin Stone Community Church and author, Released: The Power of Everyday Christians on Mission
Have something to add about this? See something we missed? Share your feedback here.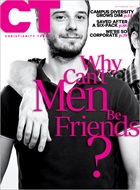 This article is from the September 2014 issue.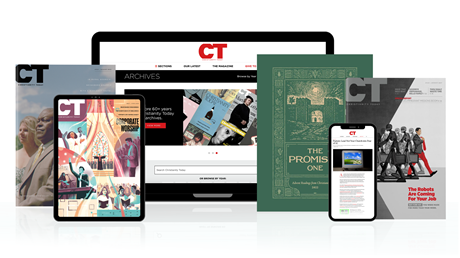 Annual & Monthly subscriptions available.
Print & Digital Issues of CT magazine
Complete access to every article on ChristianityToday.com
Unlimited access to 65+ years of CT's online archives
Member-only special issues
Subscribe
Should Satan Be Part of Evangelism and Early Discipleship?
Should Satan Be Part of Evangelism and Early Discipleship?