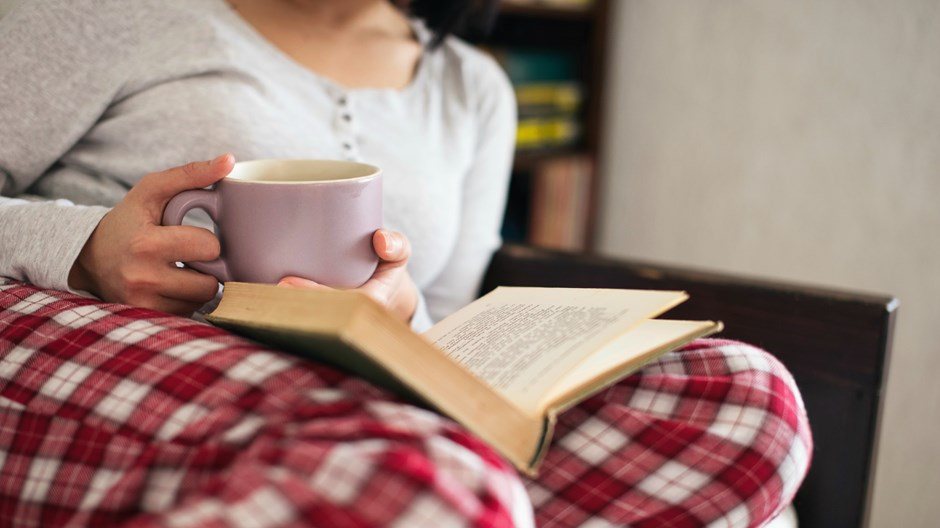 Image: iStockphoto
What started as sniffles turned into a full-blown, wear-your-bathrobe-all-day cold. Nonetheless, I knew I would have no break from childcare, housework, or client demands. My husband pitched in more than usual, and I allowed the kids extra TV time. Otherwise, I plowed on, my "sick days" looking barely different than any other day—save for doses and doses of meds and piles of tissues.
According to Jessica Turner, author of the new book The Fringe Hours, and Brigid Schulte, author of New York Times bestseller Overwhelmed: Work, Love, and Play When No One Has the Time, my response is the norm for women today. Both write how women have become so caught up in today's quest to have and do it all that their bodies, minds, and souls have forgotten how to engage in of "me time," self-care, and leisure, even when they need it most.
We desperately need to be refreshed. Or even just a nap.
Overwhelmed begins with a disbelieving scene: sociologist and time expert John Robinson exams a time journal Schulte has meticulously kept for a year and half. Schulte sees an over-busy and burdened schedule without even a minute to spare on herself; Robinson sees hours upon hours of what he deems leisure time. "Women have… at least 30 hours of leisure time each week," he states, the implication being that they simply don't know how to find or use it. He points to two hours Schulte spent waiting on a tow truck when her car broke down and calls it leisure time. The same for the 20 minutes she spent listening to the radio one morning while struggling to get out of bed. As infuriating as this may seem, when your life is inevitably bound to be busy and overscheduled, those periods matter.
It's exactly those spots of not-quite-downtime that Turner, a working, blogging mother of three, embraces in her book The Fringe Hours. There are "little pockets of time throughout the day that often go underused or are wasted altogether," she said. "If not intentionally redeemed, [these] fringe hours slip thorough one's fingers like sand."
Turner's goal is to teach women to find this time and fill it with the enjoyable, leisurely activities Schulte's research shows women are so sorely lacking.
As an example, Turner points to moments of waiting we encounter throughout our days, such as in school car pool lanes or at the post office. Even if we don't know exactly where, when, or how long, we can expect we're bound to be waiting around at some point… so why not plan ahead? If caught waiting for a tow truck, Turner would have had note cards or craft supplies on hand to fill those two fringe hours with her particular hobbies. I, for one, probably would have pulled out my ever-present laptop and tried to catch up on work or email.
But that kind of workaholic behavior is just what both Schulte and Turner rally against. The drive to be the ideal worker, Schulte says, requires extensive multitasking, little sleep, and even less downtime for fun, all of which increase the overwhelming nature of our lives. The same is true for women who stay home with their children: on the home front, the idea of the perfect mother takes the place of the ideal worker.
Making matters worse, moms (no matter their paid employment status) don't get sick days, and moments that should be leisurely often just pile on more work: Family vacations, holidays, houseguests, trips to the pool—these things require planning, cooking, cleaning, and laundry. Although men's contribution to household chores and childcare is increasing, research shows that women still bear the overwhelming brunt.
To combat the ideal worker and perfect mother myths, Schulte and Turner suggest that women let go of what they can and get help with what they can't. Leave the dishes for morning and spend the quiet evening hours on hobbies, husbands, or friends. They also advise us to unplug more, guard our time better, and pursue things in life that will help us not just survive, but thrive.
While the advice they offer is sound, Schulte and Turner are writing to a class of women for whom leisure is a viable option. Schulte does so openly, while Turner asserts that her book is for every woman, "regardless of lifestyle." She believes, for example, "You are never too busy to make time for what you love. … To the people who say they are too busy to scrapbook, I'd say that memory keeping in that manner is simply not a passion or priority to them. If it were, they could find the time." Single parents, wives whose partners don't support leisurely activities or sharing chores and childcare, and those who are very low-income would likely take umbrage at the notion that they simply aren't "prioritizing" their passions. Similarly, I found that even budget-saving tips offered would be out of some women's abilities. For example, exercising along with YouTube videos requires both a computer and Internet access, and trading chores with a friend rather than hiring help assumes a community of friends with enough time to make such a swap.
I still appreciated the fresh approaches in both Overwhelmed and The Fringe Hours. Schulte's eye-opening research into the history of work, love, and play document how women have faced an expectation of perfectionism and hard work, as well as a dearth of leisure, almost regardless of their socioeconomic status, for centuries. Turner wisely considers the need for connecting through Christian community (both virtual and in real time), as well as for finding time for prayer and observing a day of Sabbath rest, something many women struggle with in their hope to "catch up" over the weekend.
Both Schulte and Turner are moms who work full-time for pay, allowing them to provide a realistic view of motherhood and a working mom's schedule. I especially appreciated Turner's permission-giving statement, "You might feel that mothering is your highest calling. But I know that somewhere, maybe deep inside of you, another desire burns. One that is just for you… Whatever it is, find it."
We all need permission to abandon the role of the perfect woman and pursue our soul-feeding passions. Bestselling author Elizabeth Gilbert recently asked that women grant one another this permission: "Can we … drop the crazy-making expectation that we must all be perfect friends and perfect mothers and perfect workers and perfect lovers with perfect bodies who dedicate ourselves to charity and grow our own organic vegetables, at the same time that we run corporations and stand on our heads while playing the guitar with our feet?"
Yes, I think we can.
As these authors wisely write, women do not need to be, nor can they be, all things to all people all the time. Trying to be so leaves us drained and exhausted, physically, emotionally, and spiritually. To live fully and authentically in our many roles, we must find time for exploring our own joys in life, if for no other reason than to continue our perfectionist pursuits by bringing that joy to others.
Jamie Calloway-Hanauer is a freelance writer and editor. You can connect with her on Twitter, Facebook, or her blog, jamiecallowayhanauer.com.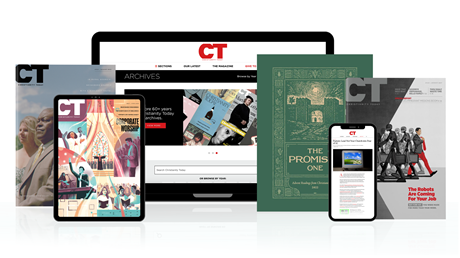 Subscribe to Christianity Today and get access to this article plus 65+ years of archives.
Home delivery of CT magazine
Complete access to articles on ChristianityToday.com
Over 120 years of magazine archives plus full access to all of CT's online archives
Subscribe Now
It's Time for Busy Ladies to Give It a Rest
It's Time for Busy Ladies to Give It a Rest