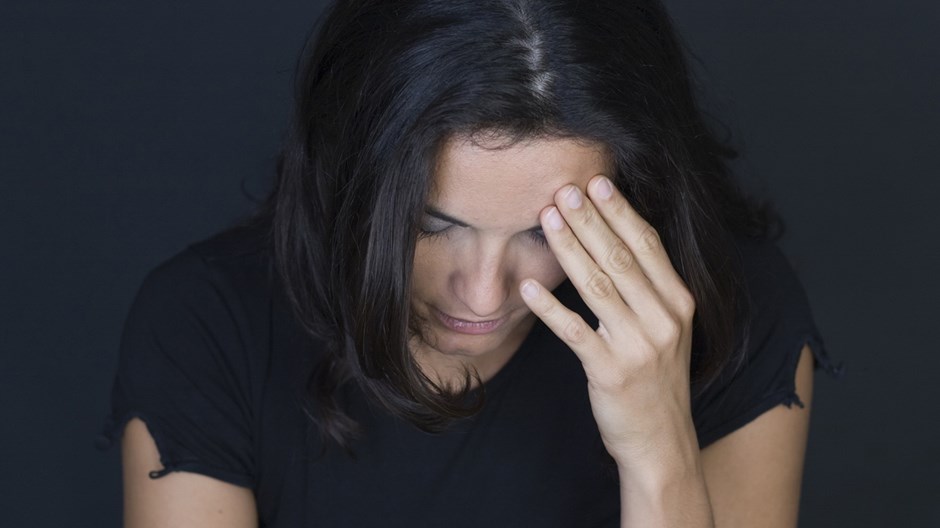 Trish was 16 when she discovered her first porn video. Fueled by curiosity, she watched it and was alarmed how it simultaneously frightened and aroused her. Her attraction and repulsion to the video confused her, but she couldn't stop watching.
Although she was very involved in her church youth group, she would watch the video repeatedly.
"Even though I wanted to stop, part of me liked it," she confesses.
She was often home alone after school and the video filled a loneliness void. It became the gateway for her porn addiction. By her twenties she was viewing more explicit porn online and reading erotica. She was addicted even though it would be years before she could admit it to herself, much less others.
"Only in the last three years . . . could I admit it, although my behavior said otherwise," says Trish, now 44 and married. "I have been addicted for more than 20 years. Yes, it's really hard to admit.
"As years went on and I got older, I thought I was so weird," she continues. "I felt I was the only woman who looked at this stuff. Women didn't behave like this."
Trish's feelings are not surprising given that porn addiction is typically seen as a male problem, both in the church and society. The majority of porn addiction resources are directed at men, but awareness is growing that it isn't just a guy thing.
A Growing Trend
In their 2013 Annual Report, Covenant Eyes, an Internet and accountability filtering site, finds that 20 percent of Christian women say they are porn addicts. Among college-age women, 18 percent report spending time online weekly for Internet sex.
XXXchurch, an online Christian resource for porn addicts, cites that 1 in 3 visitors to adult sites are women, 9.4 million women view porn monthly, and 13 percent of women admit accessing porn at work.
The numbers might be alarming and suggest female porn addicts are godless creeps and perverts, but they aren't, according to Crystal Renaud, founder of Dirty Girls Ministries—a faith-based, online community for women grappling with sexual temptation. They are moms, wives, singles, and students.
"Sexual addiction is an intimacy disorder that can affect anyone, regardless of gender or religious affiliation," she says. "People typically think of a porn addict as somebody who is far from God or doesn't know God. But they can be people who really love the Lord but have been trapped by sin."
Renaud knows this first-hand. Growing up, an emotionally detached father and lack of acceptance provided the kindling for addiction. At ten, she found a porn magazine in her brother's bathroom. Her initial shame for viewing it was overpowered by a sense of fulfillment. A short time later she found her dad's adult movies and they gave her a high. But that wasn't enough.
At 13, she started looking at online porn on a school computer. When her parents bought a home computer, cybersex turned into phone sex and masturbation. She became a Christian at 16, but she could not stop.
She hit her lowest point at 18 in a hotel, ready to meet a stranger for sex regardless of the risk. It was then she realized she needed help and cried out to God. The stranger knocked, but God spoke to her and she didn't open the door. Yet she still didn't know how to break the addiction, so she prayed for someone she could confide in. A week later, an acquaintance shared her struggle with porn and how she overcame it. Renaud told her own story, and the two became accountable to each other.
Eventually, in 2009, Renaud founded Dirty Girls Ministries to help women struggling in this area. The Dirty Girls Ministries community includes approximately 2,100 members with the majority being in the 18 to 29 age range, followed by those 35 to 45.
People typically think of a porn addict as somebody who is far from God or doesn't know God. But they can be people who really love the Lord but have been trapped by sin.
In 2011 she wrote the book Dirty Girls Come Clean, which cites that 70 percent of women keep their addiction secret and, like Trish, think they are the only ones afflicted. It is difficult for a woman stuck in a cycle of unmanageable and compulsive behavior to talk about it, much less ask for help. She is also caught between a culture that says porn is okay (just recreational, experimentation, and exploration) and the church, which is silent or ignorant about female porn addiction.
Renaud will complete her degree in psychology from Liberty University this spring, with an emphasis on addiction and recovery, and she holds certifications in sexual addiction counseling and professional life coaching through the American Association of Christian Counselors. She believes the root of porn addiction for a woman is emotional, not physical.
"There's a longing for intimacy and affection she is trying to fulfill when she engages in pornography, masturbation. It provides a feeling of euphoria created by dopamine, serotonin, endorphins, and other neurotransmitters firing off," she says. "This euphoric high is addicting, but there are root issues at play here. Until she can come to terms with what is really driving this need, the addiction continues. Women are designed by God to need emotional intimacy."
Not a Genital Disease
Licensed marriage and family therapist Marnie Ferree is an early pioneer in women's porn addiction and a recovered sex addict. In 1997, she founded Bethesda Workshops in Tennessee, the first clinically based recovery program for women addicts. Today, Bethesda treats both men and women. Her groundbreaking 2002 book, No Stones: Women Redeemed from Sexual Addiction, was the first to broach the taboo subject of female porn addiction. She is also the editor of Making Advances: A Comprehensive Guide for Treating Female Sex and Love Addicts, written by leading female therapists and released in 2012.
Twenty percent of her clients are women. Her first year, 1997, she treated 8 women; last year Bethesda treated 60 women. The majority have a Christian background and come to Bethesda because of its faith component.
But why are there more female porn addicts?
The Internet is a great accelerator for pornography because it is accessible, affordable, and anonymous
"The changing social mores are a huge part of it. Increasingly, our culture permits women to be sexually overt," she believes. "Nice, normal suburban housewives are twittering over coffee and cocktails about Fifty Shades of Grey. It made the rounds on the morning talk shows—that would be unheard of years ago. That's the normalization of public sexuality and soft porn today."
Ferree also notices the differences in porn addiction between men and women are blurring. In the past, older women were drawn more to sex chat rooms and video-based activities that create pseudo relationships. But now, the women coming to Bethesda are much younger, in their twenties and thirties, with behavior more typical of men: hardcore porn Internet activity.
The Internet is a great accelerator for pornography because it is accessible, affordable, and anonymous, she adds, creating a toxic recipe for a generation raised in a cyberworld.
"Our visually oriented society is literally re-wiring women's brains to be more visual," she says, "like men's." In fact, she says, porn addiction is a brain-based disease, not a genital one.
"This is really an intimacy disorder and is fueled by attachment disruption," she says, meaning that somewhere in the past a person's normal emotional connections have suffered. It can arise from childhood abuse or emotional loneliness and isolation. That happened to Trish at ten when she was sexually abused by an uncle. Afterward, she started masturbating to comfort herself.
"Sex and food addiction are considered the core addictions," Ferree says, "but with sex addiction you don't even have to ingest anything into your body. It is so available because it is a thought-driven addiction and those thoughts are potentially always there."
Relationship-Oriented Healing
As spiritual and physical beings, it's hard to neatly parse thought, motive, and behavior. Scripture commands believers to "take captive every thought to make it obedient to Christ" (2 Corinthians 10:5, NIV) and to "set no wicked thing" before our eyes (Psalm 101:3, KJV).
Psalm 51 also gives hope: "Create in me a clean heart, O God. Renew a loyal spirit within me. Do not banish me from your presence, and don't take your Holy Spirit from me."
But breaking porn addiction also involves emotions, and for many women, the cycle of sobriety and relapse brings feelings of guilt and self-condemnation. Scripture passages such as Romans 8:1 ("So now there is no condemnation for those who belong to Christ Jesus") and 2 Corinthians 5:17 ("This means that anyone who belongs to Christ has become a new person. The old life is gone; a new life has begun!") offer hope for healing. Psalm 51 also gives hope: "Create in me a clean heart, O God. Renew a loyal spirit within me. Do not banish me from your presence, and don't take your Holy Spirit from me."
More women may be mimicking men in their porn addiction manifestation, but females are still primarily relationship-oriented, so for Christian women struggling with porn, remembering they are "beloved" in Christ (Ephesians 5:1, ESV) and "more precious than rubies" (Proverbs 31:10) can help mitigate emotional trauma driving their addiction.
That's what Trish experienced at Dirty Girls Ministries. She struggled to stay sober on her own and relapsed so many times she lost track. The shame and the guilt were awful, she recalls, but they drove her to seek help.
"Pornography is one of the hardest addictions to deal with," says Trish. "It's an addiction done in the dark, and this ministry gives us an opportunity to shed light on this darkness. We can encourage each other and pray. I never thought I would ever see light out of that pit of darkness and now I am experiencing freedom. It's such an incredible feeling."
Maria Cowell is a writer living in Los Angeles and a regular contributor to TCW. Follow her on Twitter at @HipMamaMedia or at HipMamaMedia.com.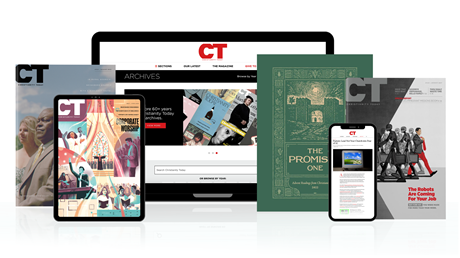 Subscribe to Christianity Today and get access to this article plus 65+ years of archives.
Home delivery of CT magazine
Complete access to articles on ChristianityToday.com
Over 120 years of magazine archives plus full access to all of CT's online archives
Subscribe Now
Porn: Women Use it Too
Porn: Women Use it Too