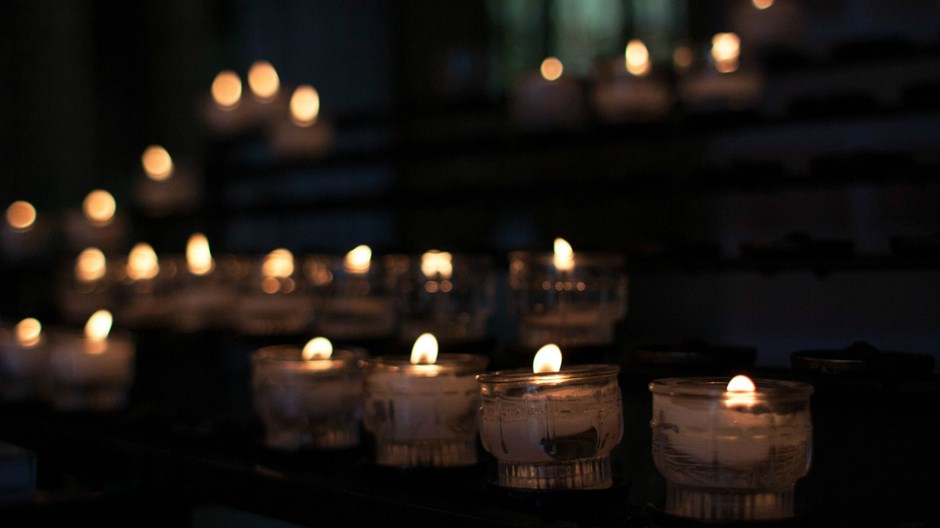 Image: Mathias Erhart/ Flickr
At my black church in Denver, the parking lot is packed. It's late, 9 p.m., but tonight is no ordinary service.
The night after nine Charleston church members were slaughtered by a lone gunman, my African Methodist Episcopal church hosts a citywide prayer vigil.
The event draws in people from many faiths. Sikhs in turbans. Jews in yarmulkes. Roman Catholics in clerical collars. The mayor's Native American aide-de-camp. Somber politicians wearing nametags and shaking hands.
I feel their heat as I enter my familiar sanctuary and unfamiliar hot air almost stops me. The church air conditioning, normally reliable, is on the blink. Even in the soaring space, the heat pulsates with the temperature of hurting people crowded together in pews.
Ushers in black suits pass out church fans. On every pew, people are waving fans at their faces, trying to coax a cool breeze. But no cool breeze tonight. It's hot like a Southern night. Like a Selma or Charleston or Birmingham instead of Denver.
"It's no hotter here," the pastor says, "than what people are feeling in Charleston." His face shows strain, pain, grief.
"I don't know what why we're here, except to hear from God." Whatever you call God. However you pray to God. Whoever you believe God to be. "We need you, God, to speak to us tonight."
He sounds desperate. Desperate for God to say something.
Then God does just that, in God's strong still voice—whispering first through the choir, which stands to sing an unrehearsed rendition of "Total Praise," but still sounds determined.
And unmovable?
Yes, because next our pastor's good friend, a young Muslim man who attends our 10 a.m. service nearly every Sunday, stands under the wooden cross suspended from the ceiling and invokes God in Arabic—saying words I thought I'd never hear in my beloved Christian church. But on this night I don't flinch.
Instead I watch carefully as an array of other faith leaders come forth to pray, chant, and sing in their own way. One by one, they ask God for comfort, courage, unity, peace—all those divine and mighty things only God can apply.
At one point, representatives of nine faiths stand behind a long table near the altar bearing nine candles representing the murdered. The impromptu congregation stands in unison, applauding the sight of differing faith leaders standing together as one. They are determined, as my pastor said, "to find a way to keep our places of worship open and welcoming, not armed fortresses."
The conversation "starts here tonight," my pastor says, "but it won't end here. Together, brought together by the cold-blooded murder of nine people in a church, we have begun."
Despite the heat, the applause lasts a good long time. We clap for what we all desperately desire: God's peace in our time. As the Sikh representative says, "No one should go to their place of worship on a Wednesday night or a Thursday, Friday, Saturday, Sunday or any day and expect to be shot and killed." A rabbi puts it this way: "Enough! Enough!"
A white state senator stands to say the same thing. After the murders, he drove to my AME church in the middle of the night to tape a letter of sympathy on the church door for our pastor—saying white churches must stand with black, and saying the same on this night.
He sounds like a preacher, evoking yet more loud applause. Then God's message suddenly appears: Fight back.
That is what God is saying tonight to this gathering. One woman pastor captures it when, during her time to pray, she reads from Psalm 18—her voice breaking. She reminds us that, at injustice suffered by David, "The earth trembled and quaked, and the foundations of the mountains shook…because (God) was angry."
Angry, she says again. She repeats the word over and over, demanding that we hear her.
People watch as she reads, some not ready perhaps to hear what the desperate psalmist David understood. When we seek God because an enemy pursues, God will react, well, like God:
Smoke rose from his nostrils;
consuming fire came from his mouth,
burning coals blazed out of it...

The Lord thundered from heaven;
the voice of the Most High resounded.
He shot his arrows and scattered the enemy,
with great bolts of lightning he routed them. (v. 8, 13 and 14)
I shift in my seat, listening to the thunderstorm outside, thinking this pastor should be reading some soft, nice comforting Scripture. Maybe Psalm 23. The Lord is my shepherd I shall not want.
But she's talking about war. Nine innocent people were murdered. And God is asking for our resolve. To seek God. Then, in the fight, let God be God.
I let my mind push away my unspoken concern—that maybe this prayer vigil has become too interfaith. That maybe we've crossed some dangerous line, letting too many people—some who don't know Jesus—stand in a Christian pulpit and pray.
But the pastors, preachers, imams, rabbis, and religious notables all seem to be leading us to a deeper conclusion: In a battle, let God fight for all. This reminder from Psalm 18 settles onto the crowd:
He reached down from on high and took hold of me;
he drew me out of deep waters.

He rescued me from my powerful enemy,
from my foes, who were too strong for me.
They confronted me in the day of my disaster,
but the Lord was my support.
He brought me out into a spacious place;
he rescued me because he delighted in me. (v. 16-19)
It's getting late when the leaders begin to speak of courage, of not letting the murdered victims die in vain, of never letting hate go unanswered.
Tiny candles are lit from the big nine candles. The house lights are lowered. My pastor raises his arm to hold his lit candle high and across the sanctuary, every person follows suit.
This looks and feels like 1965 or 1973, or some other year that some of us still remember all too well. We didn't sing "We Shall Overcome," but every gesture screams resolve.
"Your light, O Lord," bellowed the leader of the Colorado Council of Churches in a closing prayer, "will never be put out by Satan's darkness."
People of faith must believe that. Even when the fight comes to our doorstep. Be resolved. Fight hate with God.
Then the people of God shouted together in Jesus' name. Amen.
Patricia Raybon is an award-winning author. Her latest book is Undivided: A Muslim Daughter, Her Christian Mother, Their Path to Peace. She is a regular contributor to Today's Christian Woman.
She has also written about the Charleston shooting on her blog.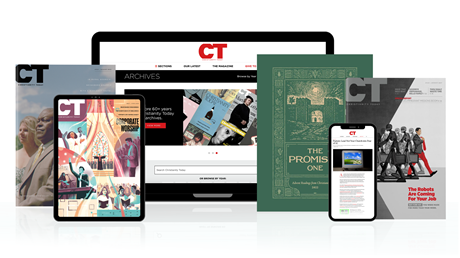 Subscribe to Christianity Today and get access to this article plus 65+ years of archives.
Home delivery of CT magazine
Complete access to articles on ChristianityToday.com
Over 120 years of magazine archives plus full access to all of CT's online archives
Subscribe Now
Fight Back With God
Fight Back With God