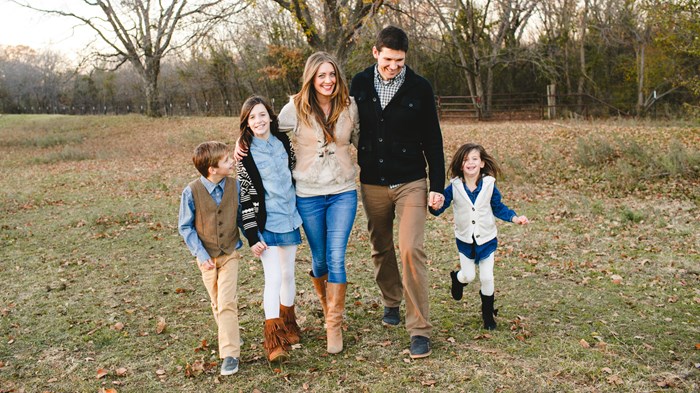 Image: Courtesy of The Village Church
Marriage books are in high demand and bountiful supply, but Matt Chandler says that many focus on the wrong priorities. His latest book, The Mingling of Souls: God's Design for Love, Marriage, Sex, and Redemption (David C. Cook) provides a biblical framework for the many stages of a couple's journey. Courtney Reissig, a Her.meneutics contributor, spoke with Chandler, pastor of the Village Church in Dallas, about dating, marriage, and the hope of covenant-keeping love.
Why describe marriage as "the mingling of souls"?
The Greeks had multiple words for love, as did the Hebrews. But in English, we're all jammed up: We love our wives, but we also "love" bacon and the Dallas Cowboys. It's kind of a junk-drawer word.
When you look at the Hebrew word for physical intimacy, in context, the other aspects of love—friendship, brotherly affection, commitment even when things are hard—are all implied. We see not just the mingling of bodies, but also the fullness of covenant relationship.
The contract model of marriage says, "If I'm getting what I want, I'm in." In a covenant, we give ourselves to one another regardless of circumstance, for better or worse. It's striking that our wedding vows are always covenantal. On this most romantic day, with our families and friends there to celebrate, we acknowledge that this could go badly. We could get sick or go broke. We could be miserable. But we aren't going anywhere.
How can we discuss the attraction factor without seeming vain or shallow?
Two mistakes happen with attraction. Either we give it too much weight, or we pretend it doesn't matter. Of course, if all you have is attraction, ...
1