true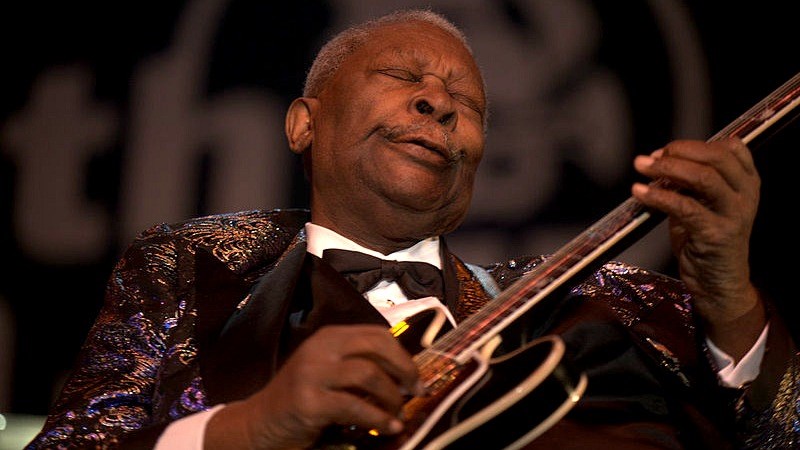 Image: Tom Beetz / Flickr
When blues guitarist B. B. King died last week, the web lit up with tributes, and San Francisco jazz station KCSM devoted all of that day's programming to selections from King's vast repertoire.
Such a response is all the more striking, given the blues' obscurity on modern radio. I've been a fan of the blues for nearly two decades, but at most it usually garners a one-hour radio program here, a weekly program there—usually on jazz stations (which face a struggle of their own). The Bay Area, where I live, has relatively plentiful blues airtime, with two separate stations devoting a combined six hours a week to the form. But it's rare, perhaps impossible, to find radio stations dedicated to the blues, outside of those on satellite or the Internet.
Both jazz and the blues are distinctly American musical forms "rooted in the African-American experience." While jazz encompasses incredible rhythmic and harmonic complexity—which can sometimes make for a more cerebral listening experience—the blues have a simpler structure and earthy emotionalism. And as King remarked during one of his three career appearances at the White House, the blues have a particular capacity to express suffering and anger.
I first discovered jazz in my teens, through a love affair with big band music and the discovery I could use burgeoning piano skills in the high school jazz band. It took me longer to appreciate the blues, though, probably because I hadn't lived enough life yet.
By grad school, I'd begun listening to some of the classic rock musicians who owed a debt to B.B. King—Eric Clapton and the Rolling Stones, in particular. I liked them most for the catchy rhythms and danceable grooves a local musician would recreate at the pub where I graded papers. I didn't care much about the lyrics.
Then I moved to New York, and within a few years, I experienced my own blues, when I realized I might not achieve my lifelong dream of marriage… or a sex life… after all. Around the same time, I passed the leanest two years of my adult life, scraping by on $50 a week for food and transit. Though I minded chastity more than my relative poverty, it was a difficult season. Many a day I wrestled with God about why my life was going so differently from my plan for things.
Around that time, I discovered an independent radio station with an Internet stream, which played an hour of blues each night at 8. It might be a lonely Friday night when I still had work to do and couldn't afford to go out anyway, but the blues always gave me an uplift, sometimes even a low-key party. Unlike many of the other songs I listened to in those years, the blues offered encouragement not through denial of suffering, but despite it.
In one song, King sings: "I've got a good mind to give up living / And go shopping instead / To pick up me a tombstone / And be pronounced dead."And yet he's singing, with life-affirming passion. No matter how bad life may get, the blues musician always finds a way to wrest something beautiful from deep pain.
In interviews and public appearances, King sometimes contrasted the blues with the gospel music alongside which it emerged. While the blues may be more secular, I've found their deeply redemptive bent profoundly nourishing to my faith. As a Christian, I know that the gospel provides a real and enduring hope, no matter what. But sometimes I've needed the blues to help bring my heart in line. As my nearly a dozen of his CDs attest, B.B. King has been a big part of that.
Just over a year ago, King returned to the Bay Area for one of his final concerts here. The first time I'd seen him live, at a winery, he talked almost more than played—prompting some in the crowd to get rude. But maybe that show was a fluke.
The man I'd heard on so many recordings was a peerless guitar player, with an instantly recognizable sound, no matter what guitar he played. (Guitar World writer Alan Paul says King's distinctive sound came from his use of vibrato, a finger technique more commonly used by violinists.) And he sang with a supple, passionate voice few could match.
I decided to give King another chance and bought the ticket. The next night, as I watched King's assistants help the then-88-year-old to his chair on stage, unexpected tears swelled in a sudden rush of deep affection.
Here was the man who'd helped me through so many low times, who'd brought me such joy on so many occasions. And even though he could play only 60- or 70-minute sets toward the end, here he was playing another tour, more than 20 years past the age when most people hope to retire.
With 15 Grammy awards and a chain of clubs around the country, he certainly didn't need the money. But King played from love, for the music and for people. (As I learned from the Wall Street Journal's coverage of his death, King's thousands of concerts included several for those in prison.) He kept sharing that love up until just a few months before his death.
I don't know if B.B. King shared my faith, but he helped deepen it. It would be a great joy to someday thank him in person for how generously he shared his gifts while on earth.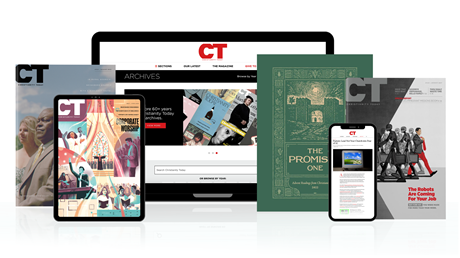 Subscribe to Christianity Today and get access to this article plus 65+ years of archives.
Home delivery of CT magazine
Complete access to articles on ChristianityToday.com
Over 120 years of magazine archives plus full access to all of CT's online archives
Subscribe Now
B. B. King, My Soundtrack for Suffering
B. B. King, My Soundtrack for Suffering