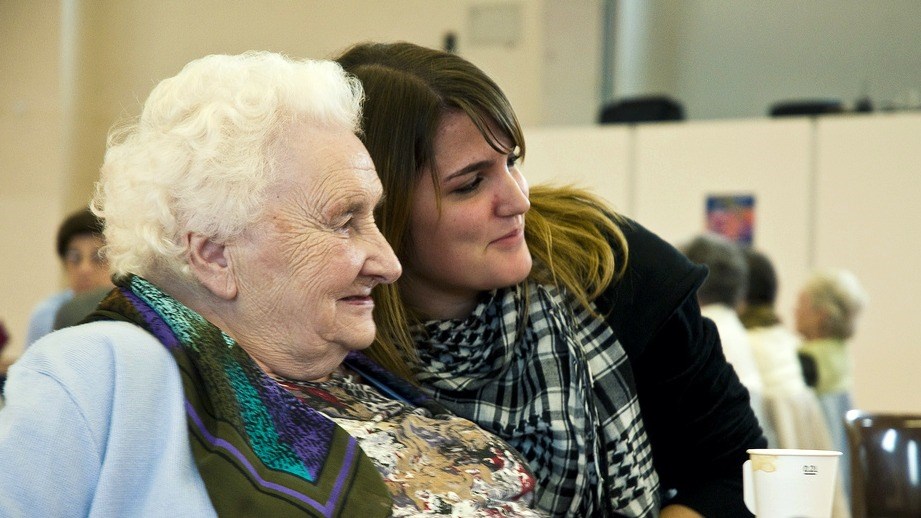 Image: Jonas Boni / Flickr
In the Gospels, Jesus recognizes people the religious elites fail to see. Consequently, we can make an effort to ask ourselves, Whom do I render invisible? And, who goes overlooked by our culture or our churches?
On staff at my church, as I work to coordinate pastoral care for our elderly members—some of the most vulnerable people in our society—I can't help but notice how often this demographic fades out of our focus. And among the elderly, there are those who are even more vulnerable still: those battling illnesses including dementia and Alzheimer's disease.
To find out how to better minister to the 5 million Americans with Alzheimer's and their caregivers, I interviewed clinical psychologist and researcher Benjamin Mast, author of Second Forgetting: Remembering The Power of the Gospel during Alzheimer's Disease.
Both of Mast's grandfathers suffered from Alzheimer's, though his family failed to recognize it early on. While Mast was in college, his paternal grandfather disappeared—drove away on his own, all the way to a farm in Kansas. "That was a real eye-opener for us," Mast said, "because it forced us to admit that this was more than a hearing or attention problem."
After graduating form Calvin College, he began working at center for people with Alzheimer's. "That's where I felt a calling to this area because I spent 40 hours a week with all sorts of men and women who had cognitive impairment and dementia," he said. "I really grew to love them and also saw a great need there."
Mast discusses how to serve and love those with Alzheimer's (and their caregivers), as the practical and cognitive changes they undergo affect their spiritual lives.
What is the "second forgetting," and what does the gospel say to those suffering from dementia?
The "second forgetting" is really a broader forgetting that all of us are prone to when we feel threatened and overwhelmed by what is happening in our lives. We focus so much on the threat and the overwhelming stress that Alzheimer's causes that we forget the good news of the gospel.
We forget what God has done in our lives in terms of our specific stories and what he has done for us through Jesus Christ in rescuing us from a life of sin and doom. We forget he is present with us even in the deepest suffering. The psalms are filled with reminders that we can cry out to God in our suffering whether we're a caregiver or a person with Alzheimer's disease. Alzheimer's won't be the last word. God doesn't necessarily make Alzheimer's go away or make it easier. But he gives us hope and power to cling to him in the midst of this difficulty.
In what specific ways can we value people with dementia?
The diagnosis tells us something about them but it doesn't tell us much about who they are, what is important to them, or about who is important to them. We have to recognize that they are more than just a diagnosis, more than just a clustering of cognitive deficits. They're a person with a long life story we can get to know well. We can then interact with them in the context of who they have been, who they are now, and who we believe God is making them to be. So part of it is the way we think about them and the way we approach them.
But it also has to do with the way that we love them: Are we patient with them when they're confused? Do we listen to what they're trying to say as opposed to the specific words that they use? Do we treat them as people who are worthy of our love and respect?
People are willing to talk about their life story. They just might do it differently than someone who doesn't have Alzheimer's. It might not be as linear. There may be some repetition. It may require a little bit more work on our part. But taking time to understand, to value, to honor them, and to be interested in their stories, is one thing we can do to honor them as full persons.
We can also change our expectations about what God might be able to do in terms of reaching them. We have to have faith that God has a way to reach them and to minister to them even in the midst of their deep confusion and forgetting.
What are some practical steps the church can take to minister to those with Alzheimer's and to their caregivers?
I talked with a number of caregivers about their experiences with Alzheimer's and caregiving in the church…. They said, "I really long for somebody from the church to stay present in our lives and to journey with us." Many felt that once the diagnosis came and the family didn't feel comfortable, or just wasn't able to bring the person to Sunday services, that people really withdrew from their lives and forgot about them.
Caregivers told me that one of the primary things they want is for the church to stay present in their lives—to check in on them. One woman said to me, "I would die for a simple phone call from someone to just check in and to just ask me how I was doing." When we step in and try to remain present, to endure with them, and to journey with them, we'll better understand some of the specific things that we might be able to do to help them. We need to spend a good amount of time listening to their experience and what they might need before we offer something.
Some need a helping hand with physical tasks around the home because they don't have the time or energy to do them. Some need help getting groceries because they don't feel they can leave the person with dementia alone, which, many times they can't. Sometimes it is coming to pray and read Scripture with them. Sometimes it is coming to sit with the person who has dementia so that the caregiver can attend a church service, Bible study, or support group. Some churches offer support groups or respite care. Those are very needed and powerful programs.
What would you say to someone who is reading this now who has Alzheimer's or who is worried that they might have it?
Ultimately, if we develop Alzheimer's disease, there will be parts of our memory that fail. But the overwhelming truth of the gospel is that in his grace, God never forgets us. He never forsakes us and he never neglects to hold on to us and care for us.
It is a very fearful condition, and people just entering into the very early stages are filled with a great uncertainty because they don't know what's going to happen next, what will they forget, what will they remember, and how far the disease will progress. My encouragement is twofold:
Don't try and go it alone. You want to bring somebody else into this journey with you—somebody you trust, somebody you love, and somebody you can share your concerns with so that you can make a plan. If you haven't gotten a diagnosis, do that together.

Talk with that person about how he or she will journey with you, helping you to remember the truths of the gospel, and to be able to rehearse those in daily life so that when you become prone to forget, you have your brothers and sisters alongside you helping you to remember those things that will offer you ultimate comfort.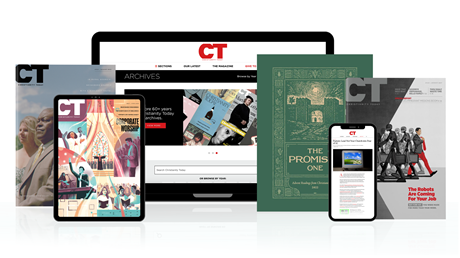 Annual & Monthly subscriptions available.
Print & Digital Issues of CT magazine
Complete access to every article on ChristianityToday.com
Unlimited access to 65+ years of CT's online archives
Member-only special issues
Subscribe
Remembering the Gospel with Alzheimer's
Remembering the Gospel with Alzheimer's