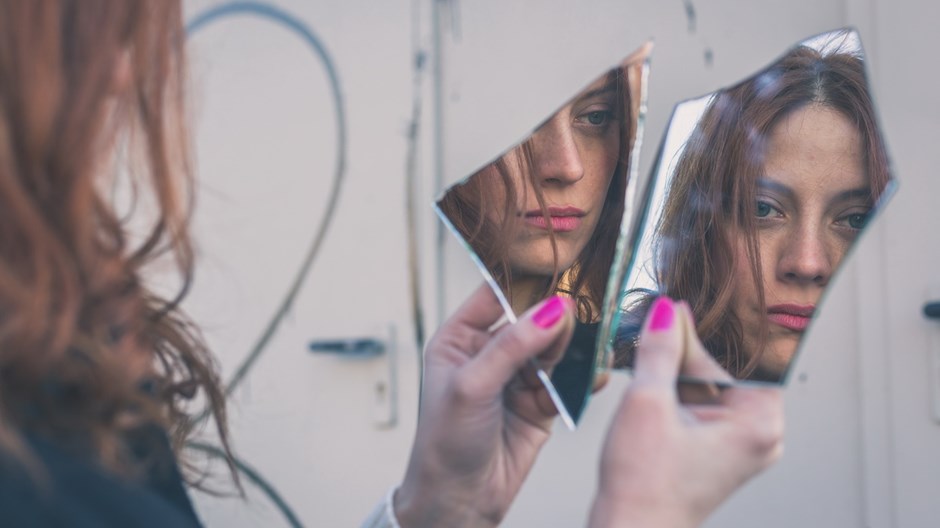 Image: STEFANO TINTI / SHUTTERSTOCK.COM
She was dressed in designer everything—picture perfect in a tailored daytime suit, matching high heels, an upswept French twist, and perfect makeup. But her handsome male companion kept yelling at her, then started kicking her legs, and finally slapped the young woman hard across the face. I watched shocked. Horrified. Helpless?
This took place several years ago. My husband and I were attending an academic conference at the University of Hawaii on Oahu. During a break in the conference meetings, we decided to do some sightseeing and found ourselves in a beautiful downtown park where young couples, military personnel, office workers, and swarms of tourists strolled.
In the crowd was the beautiful young woman—stylish, but bullied and silent. Her husband was doing all the talking, raging at his young wife before finally shocking onlookers with those kicks to her legs and slap to her face.
And none of us did anything. Not one thing.
The Shame of Silence
Every person watching in that park, myself and my husband included, turned our backs silently on the trauma of a crime in progress. Domestic violence is a crime, to be sure. And it shames me to have stood by gaping at the assault in Hawaii that day, not helping but feeling and acting helpless.
These matters haunt me especially now, during National Domestic Violence Awareness Month. This October, however, will we move from feeling haunted to truly see and respond to the horrors of intimate partner abuse?
Yes, it's the slapping, kicking, and hair-pulling. But it's also the verbal putdowns: shaming, blaming, and criticizing. And it's the psychological assault: withholding finances, preventing a spouse from seeing friends or family, preventing a partner from eating or sleeping. It's forcing a partner to work or quit work or forcing sex even if one's spouse is sick. It's threatening to hurt or kill children or pets, repeated cheating and "gaslighting" (making a spouse think she's going crazy), and more.
The Range of Pain
The scary matrix of domestic abuse crosses an appalling range of cruelty that may be physical, emotional, financial, sexual, reproductive, and, now, even digital, says the National Domestic Violence Hotline. That includes insults on Facebook, shaming tweets, monitoring social media activity, stealing passwords, and other forms of identity theft. It even involves forcing one's partner to post sexually explicit content online.
Let us not forget, however, the pain of women who are repeatedly getting beaten.
I was reminded of such cruelty a few weeks ago after seeing a flyer taped in a hospital waiting room showing these words: It's never okay to be hit.
Instantly I thought of that pretty young woman in Hawaii and the suffering she was enduring. But what of women today? Or, in particular, what of Christian women today?
1 in 4 of Us?
We are as vulnerable as all women, and as victimized, by the epidemic of intimate violence—and maybe more so. According to the Hotline, 1 in 4 American women will be a victim of severe domestic violence at some point in our lifetimes, and nearly half of all US women have experienced psychological aggression by an intimate partner.
Christian women sit squarely inside the domestic abuse profile. Too many among us, however, stay silent. Stay victimized. Or, like me, fail our victimized friends, family, and strangers by not supporting, listening, or helping.
This happens in the church—in secret but also in public. Consider, for example, the man who recently walked into a church in Alabama and shot his girlfriend, their baby, and the pastor who tried to intervene. According to one researcher, some 17 percent of all deadly force incidents in churches are related to domestic violence.
As psychologist Lenore Walker noted in a Christianity Today article last winter, women "with strong religious backgrounds often are less likely to believe that violence against them is wrong." Lindsey and Justin Holcolmb, co-authors of Is It My Fault? Hope and Healing for Those Suffering Domestic Violence, add, "Abused women who are Christians may try to understand their suffering by believing it is 'God's will' or 'part of God's plan for my life."
Seeking Help from the Church
Worse, sometimes not even pastors or other church leaders adequately help. Forty-two percent of pastors rarely if ever preach about domestic abuse, according to a June 2014 study by LifeWay Research.
Being "biblically illiterate" about domestic violence may allow some pastors and family members to minimalize abuse or urge reconciliation with abusers, as survivor Autumn Miles told a Christian Post reporter. Miles claims she was disciplined by her church for divorcing an abusive husband while her husband, ironically, never was sanctioned by that same church.
While God hates divorce (Malachi 2:6), God also hates the cruelty of abuse. As Owen Strachan, president of the Council on Biblical Manhood and Womanhood, declared in a Christianity Today article: "Spousal abuse is not only an abstract wrong but also a sin at a cosmic level. The husband who abuses his wife images Satan, not Jesus. Satan wants to destroy the church. Christ wants to protect it."
The Bible exhorts: "Husbands, love your wives, even as Christ also loved the church, and gave himself for it" (Ephesians 5:25, KJV). As Strachan points out, "Jesus never harms his bride."
What's Love Got to Do with It?
While Christ gave himself in love, domestic violence is about the absence of love. Primarily, it's abusive power, according to the Hotline, stemming from a desire to gain and maintain control over one's partner. Abuse is often a learned behavior. Some abusers feel justified to abuse, thinking it's their right or responsibility to control their wife or girlfriend.
Drug or substance abuse may also be factors in abuse, says the Hotline. That was rapper Dr. Dre's excuse for beating and punching women in his past, according to his recent apology in The New York Times. The late social psychologist Alan Miller also observed that men harass women because men harass each other. They may play out childhood socialization to be abusive, intimidating, and degrading to show their "manhood."
Knowing this, how can believers respond to intimate partner abuse?
If You Are a Victim:
Call the police. Report physical abuse.
Prepare a Safety Plan—for how to survive and how to leave if that's what you decide.
Seek God for spiritual and practical wisdom.
If you leave, prepare first.
Get legal advice if you decide to separate.
Talk to your pastor and other Christian friends. However, be wary of accepting "biblical" arguments that suggest you are to blame or that you should "stay and pray" while you're being victimized. Be aware that staying in an abusive situation could put you and/or your children seriously at risk.
Seek ongoing positive support. The Hotline number is 1-800-799-SAFE (7233).
If You Are a Friend or Family Member:
Don't stay silent. Listen and support, but not judgmentally.
Don't try to "rescue" the person yourself. Focus instead on helping the victim get professional help. (To find a local battered women's shelter, counseling resource, or support group, call the Hotline number above.)
Get educated on domestic abuse and stay supportive.
If You Are an Abuser:
Consider how your behavior is hurting the woman you say you "love"—and get help. Please.
As for me, I'm not standing by "helpless" again. I'm taking a stand. Abuse is not okay. Abuse is not love. Abuse needs all of us to speak up with one clear message. Stop this pain. Now.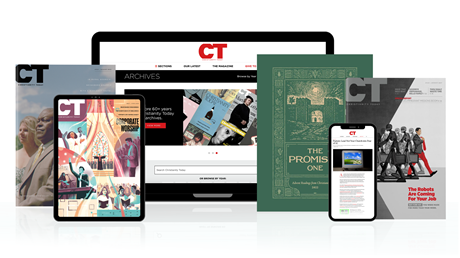 Subscribe to Christianity Today and get access to this article plus 65+ years of archives.
Home delivery of CT magazine
Complete access to articles on ChristianityToday.com
Over 120 years of magazine archives plus full access to all of CT's online archives
Subscribe Now
If Your Husband Hits You
If Your Husband Hits You