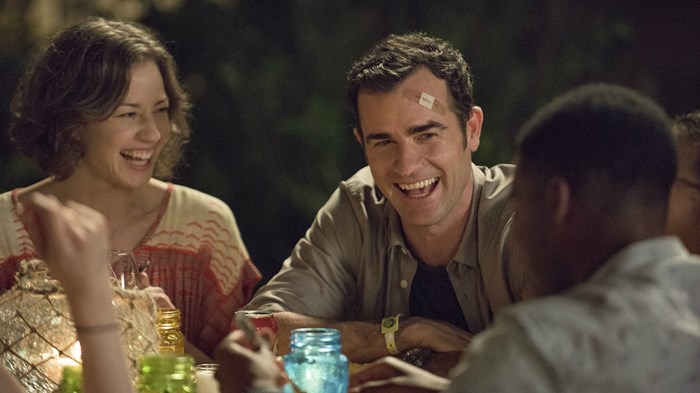 Image: Van Redin / HBO
"Is anything more certain than that in in all those vast times and spaces, if I were allowed to search them, I should nowhere find her face, her voice, her touch? She died. She is dead. Is the word so difficult to learn?"
These sentences—which C.S. Lewis wrote after the death of Joy Davidman, his wife—might just as easily have come from most characters in The Leftovers, the HBO drama (co-created by Lost creator Damon Lindelof) which premieres its second season on HBO on October 4. But their loss, it turns out, is only the beginning of the story.
The show's first season told the story of a group of characters in Mapleton, New York several years after "the disappearance," a still-unexplained Rapture-like event in which about two percent of the world's population suddenly just vanished—children and adults, religious and atheist, sinful and saintly. But because the event corresponded to no set of beliefs belonging to an organized religion (some of the most believing and righteous were, well, left behind), the world was left without an explanation.
Watching the first season, I realized that this was not really a show about the Rapture or organized religious practice. Rather, it's a show about grief, and the way people respond to it: self-destruction, denial, depression, guilt, fear, and just plain going off the deep end. The way characters talked about their departed loved ones reminded me of the way I hear people talk about those they lost in 9/11—they were here, they say, and then suddenly they weren't.
Even someone like me, who professes belief every week in the final resurrection, has to admit that the logic of a loved one's death is pretty hard ...
1