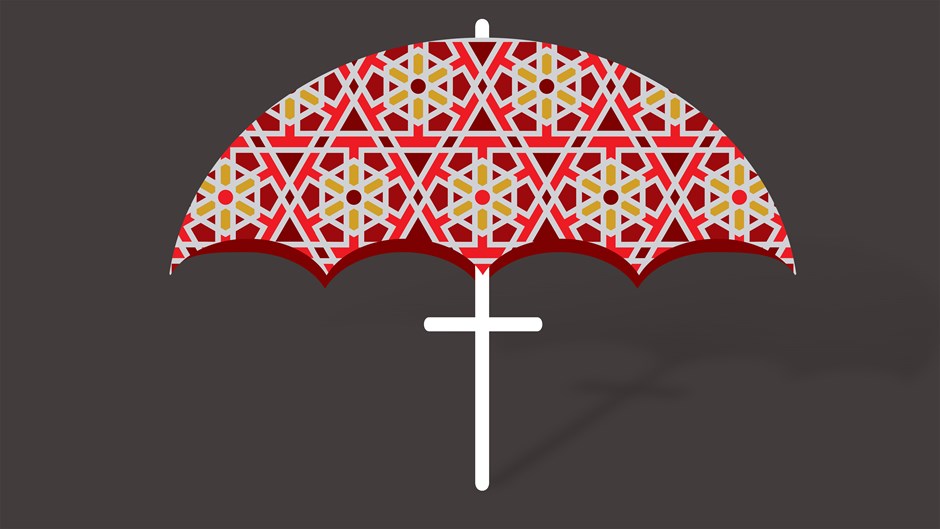 With the lilt characteristic of a Southern megachurch pastor, Bob Roberts Jr. introduced the most significant Muslim statement on religious freedom in 1,400 years.
"I am a Texan, an evangelical, and a Baptist," the NorthWood Church leader told the crowd of more than 250 leading Muslim clerics from around the world. "You have made my job to build bridges so much easier. You have gathered to call people to change." He drew hearty applause.
The Marrakesh Declaration, launched in Morocco this January, is a clear English-Arabic condemnation of terrorism and a pledge to better promote religious liberty.
"It is a very promising initiative. You could even say it is groundbreaking," said Medhat Sabry, the Anglican Communion's dean for Morocco and one of several non-Muslim observers (alongside Roberts) to the declaration's signing. "But it is way too early to tell."
This is because—from Cairo to Amman to Nazareth to Baghdad—the news caused barely a ripple in Christian communities in the Middle East and North Africa, whom the document is meant to comfort. Some Arab Christians saw a headline in the local news. Others didn't hear of it at all.
One who did was Andrea Zaki, president of the Fellowship of Middle East Evangelical Churches. He joined Sabry in praising the declaration.
"At a moment of radicalization, this is a moderate voice," he said, noting the legal reference to UN declarations in both language versions.
"But to be honest, the situation is beyond a document. They should develop a mechanism to make sure it is widely spread."
Until it is, Roberts—with degrees from Southwestern Baptist and Fuller seminaries—and his Virginia-based Muslim partner, Magid Mohamed, are raising funds to travel the world and spread its message.
Shortly after attending the Marrakesh conference, Roberts left his 2,100-member congregation in Keller, Texas, to travel to Pakistan and address more than 1,000 leaders at mosques and churches. Together, they strategized how to further reach the grassroots.
"Imams and pastors are the gateway to the community," he said. "If this stays only at the geopolitical level, it will change nothing."
The Muslim scholars who gathered in Morocco recognized this, tailoring the Arabic declaration to include many references to Islamic sources. It grounds the call in the Charter of Medina, the Prophet Muhammad's A.D. 622 agreement with Jews and Christians to live together and respect religious rites.
The declaration calls on politicians and clerics to reinforce the concept of citizenship, and on educators to review curricula to address material that instigates extremism. (For example, a 10th grade textbook in Amman, Jordan, teaches that God commanded Muhammad to fight all mankind, and that only by joining Islam would their lives be spared.)
"The Marrakesh Declaration is most encouraging and shows that only moderate Islam can confront extremist Islam," said Imad Shehadeh, president of Jordan Evangelical Theological Seminary, noting similar efforts such as 2007's A Common Word and 2014's Letter to Baghdadi.
Those documents tried to place the call for jihad in its historical context to show that it doesn't apply today, he said. Unfortunately, the statements bypassed essential source material in the Qur'an, the Hadith, and the Life of Muhammad.
"A new and convincing hermeneutic is what Islam desperately needs," said Shehadeh. "But it seems that a call to moderate Islam is a call for Islam without Islam."
Azar Ajaj of Nazareth Evangelical Theological Seminary was encouraged by the declaration. But it also left him with questions: Can it limit current chaos? Can it change Islamic teachings that say an apostate must be killed?
Ajaj appreciates the emphasis on building bridges, but wonders about the history. By A.D. 627, five years after Muhammad's charter, the prophet expelled the Jews from Medina. On his deathbed, he is said to have forbidden non-Muslims from Arabia. And his second successor, Umar, drove them out.
"I hope [the declaration] will have a lasting impact," said Ajaj. "But if the [ancient] charter was a good one, why did it not work out better? If this is true of Medina, what about Marrakesh?"
Islam does have a history of tolerance, said historian Wageeh Mikhail, head of the Center for Middle Eastern Christianity at the Evangelical Theological Seminary in Cairo. His best example is Baghdad, in the Abbasid caliphate of the ninth century.
Jews, Christians, Yazidis, Sunni, and Shia all had a share in this golden age, translating the Greek heritage into Arabic to produce a stunning civilization. If doctrinal differences are put aside, he said, an ethos of shared flourishing could be resurrected.
"Islam prospers when it is diverse, and the key is plurality and respect," Mikhail said. "But this needs humility from everyone, especially the one who has the power."
Today, Baghdad appears the exact opposite of humble. Two weeks after the Marrakesh Declaration, Iraq's government hosted a conference called the Protection of Peaceful Coexistence. But Iraqi Christian leaders boycotted over concerns about a religious ID law and continued seizing of Christian properties.
"The problem is to put it into practice, beyond political words," said an Iraqi clergyman who requested anonymity. But he appreciated the declaration, which he said could be a "turning point." Like Mikhail, he said much depends on who sits on the throne.
"It gives a beautiful face to Islam," he said. "But this face varies between countries and eras. Will all these nations keep to what they have promised? I have a big question mark."
Most Arab Christians share his appreciation—and skepticism. But for Roberts, too much is at stake not to champion Marrakesh.
"I love Jesus and want Christians to help the world know him by loving their neighbor and spreading peace," he said. "Shame on me if I ignore this opportunity and do not push the ball."
Have something to add about this? See something we missed? Share your feedback here.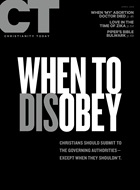 This article is from the April 2016 issue.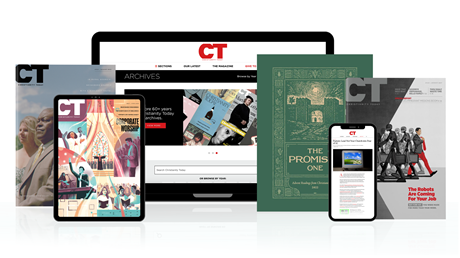 Annual & Monthly subscriptions available.
Print & Digital Issues of CT magazine
Complete access to every article on ChristianityToday.com
Unlimited access to 65+ years of CT's online archives
Member-only special issues
Subscribe
What Arab Christians Think of Muslims' Marrakesh Pledge to Protect Them
What Arab Christians Think of Muslims' Marrakesh ...