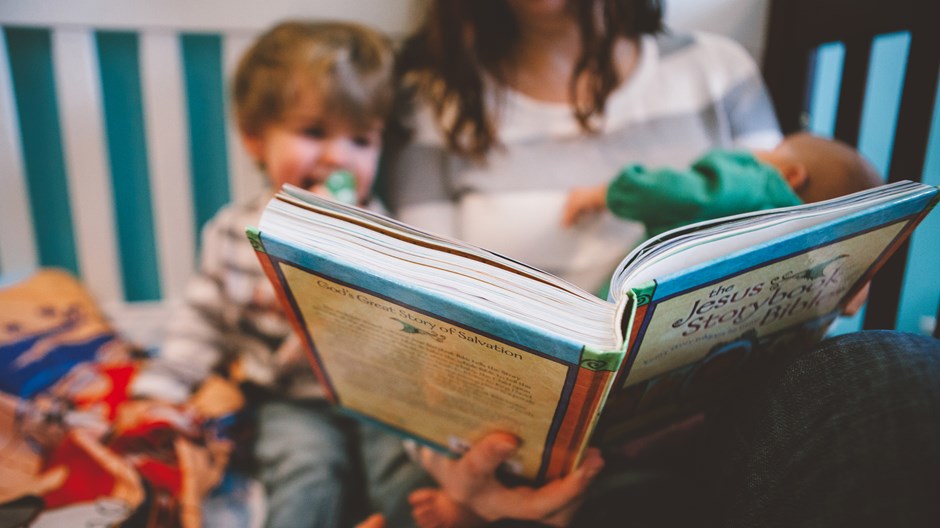 For every child filled with eager anticipation about Christmas, I suspect there's a mother wondering how she'll manage all the extras that accompany the month of December. As a mom with three kids, I've discovered a way of entering into the season that doesn't involve a trip to the grocery store, an afternoon of marathon baking, or craft projects that require sequins, fabric, or hot glue (I'm a little tired just typing that). You can even do it lying down or in your favorite chair.
It's reading.
Years ago, our family started accumulating a small collection of the many Christmas books written for children. Each year, a child would receive one new book as a Christmas gift, and throughout December we would read our way through the growing collection. These books—which do a masterful job of showing instead of merely telling the gospel truths of Advent and Christmas—have delighted me as much as they have my children. As we near the end of Advent and approach the 12 days of Christmas, here are 10 favorites for you to read and enjoy:
by Rumer Godden (illustrated by Barbara Cooney)

A six-year-old orphan girl goes looking for a home, a doll in a toyshop wishes to be loved, and a childless couple longs for a family. Godden's book is a captivating story about the ache of emptiness, the desire to belong, and the triumph of good over darkness and futility. I've read it to my daughters year after year, and it's so enchanting that I've discovered them pulling it off the shelf to read even during summer months.
by Sally Lloyd-Jones
The author of the bestselling Jesus Storybook Bible, Lloyd-Jones has a knack for making words sing in a way that stirs delight in both kids and adults. In this picture book, she imagines the eager longing of animals, trees, stars, wind, flowers, skies and seas—even individual blades of grass—as each one anticipates the birth of Christ and how it will change the world. The story helps children grasp the wonder of the Incarnation and the truth that (to echo Kuyper) every square inch of creation was made by Christ and belongs to him.
by James Herriot (illustrated by Ruth Brown)
You don't have to be an animal lover to fall in love with James Herriot's delightful stories, many of which are based on his experiences as a country veterinarian in northern England in the mid-1900s. This is his tale of a stray cat who, before she dies, secures a better life for her newborn kitten by bringing him to the home of Mrs. Pickering, "the only place of comfort and warmth she had ever known." It's a touching book about grief, restoration, and the beauty of community.
by O. Henry (illustrated by P. J. Lynch)

Although it was written more than 100 years ago, this story still delivers a powerful, timeless tale of a husband and wife who relinquish their most cherished possessions in order to bless each other. The outcome might seem disappointing—the two gifts cancel each other out—but the couple's love for one another is profound. The story reflects so many glimmers of the gospel through its theme of costly, wholehearted love.
by Rebecca Caudill

Although this book was first published in 1965, I only recently discovered its gentle, touching story. Caudill tells the tale of a young Appalachian boy, born mute, and how his path intersects with a young couple and their newborn baby who've taken refuge from a blizzard in the boy's nearby church. The wondrous conclusion leaves no doubt that "the Lord does live this day, and all days. And he is loving and merciful and good."
by Susan Wojciechowski

Jonathan Toomey is a woodcarver, the best in the valley. But he is haunted by grief and bitterness. A young boy and his widowed mother commission Toomey to make a special Christmas carving for them. All three are seeking to reclaim something they've lost, and the miracle Toomey experiences is one of joy and healing—sure reflections of the Christmas story itself.
by Patricia MacLachlan

From the Newberry Medal–winning author of Sarah, Plain and Tall, this book explores the renewal of each season, particularly wintertime, when snowflakes fall, "flake, after flake, after flake. Each one a pattern all its own—no two the same—all beautiful." Following the tragic events in Sandy Hook, Connecticut in 2012, the book was created to bring hope to families. While the message of remembrance is subtle and appropriate for children—most of whom will simply enjoy the story for its rhythmic depictions of snow and play—the book comforts me as a Christian parent and reminds me of my need and longing for restoration in this dark world.
by Patricia Polacco

I can't say enough about all of the well-written books Polacco has produced for children (more than 60 and counting, I believe). Even among her Christmas offerings, it's hard to choose one favorite, but for me it's An Orange for Frankie, the story of a family of limited means living in and serving a Michigan farming community. Each Christmas, the children find simple joy in the gift of an orange given by their father and brought all the way from Florida by train. This book celebrates the values of kindness, forgiveness, grace, and beauty. (Also by Polacco: Christmas Tapestry, The Tree of the Dancing Goats, and Welcome Comfort.)
by Patricia C. McKissack

McKissack, a Coretta Scott King Award winner, is the author of many highly acclaimed children's books that focus on the African American experience (including two of my personal favorites, Goin' Someplace Special and Flossie and the Fox). In this Christmas tale, she tells the story of a family living in the Depression era. On Christmas Day, three daughters receive one gift to share, and one of them faces the isolation that a selfish spirit can create. It's a valuable story about how gifts can't love us back and how entering into a shared experience with others brings true and lasting joy. (Another good book that portrays the African American experience is Under the Christmas Tree by Nikki Grimes.)
by Geraldine McCaughrean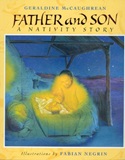 This book imagines how Joseph might have felt as the earthly father of Jesus. It contains beautiful language and illustrations and takes a high view of God as Joseph wonders how he can adequately care for the Savior of the world. "What lullabies should I sing to someone who taught the angels to dance and peppered the sky with songbirds?" he asks. "How can I teach him his words and letters: he who strung the alphabet together, he who whispered dreams into a million, million ears, in a thousand different languages? The very thought of it leaves me speechless."
Others Not to Miss:
For the youngest children, I love the board books editions of Room for a Little One by Martin Waddell and A Child is Born by Margaret Wise Brown.
For nonfiction, devotional-style readings, two wonderful options include Richard Exley's The Indescribable Gift and Ann Voskamp's Unwrapping the Greatest Gift.
For fun and laughter, we love Ian Falconer's Olivia Helps with Christmas and Mr. Willowby's Christmas Tree by Robert Barry.
New author Allison Hottinger has self-published a book on serving others called The Giving Manger that comes with a hands-on teaching tool—an actual wooden manger and clay baby Jesus—that my kids have really enjoyed. While it doesn't have the finesse or backing (yet) that comes with a major publishing house, the book is well worth buying.
Finally, Mortimer's Christmas Manger by Karma Wilson, Christmas in the Country by Cynthia Rylant, Why Christmas Trees Aren't Perfect by Richard H. Schneider and Listen to the Silent Night by Dandi Daley Mackall all make for wonderful read-aloud selections.
Corrie Cutrer is a writer who lives in the Nashville area with her family. She is also a former assistant editor of Today's Christian Woman and a recipient of several EPA writing awards.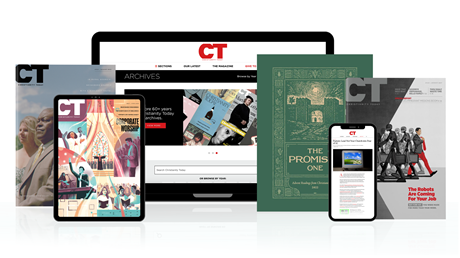 Subscribe to Christianity Today and get access to this article plus 65+ years of archives.
Home delivery of CT magazine
Complete access to articles on ChristianityToday.com
Over 120 years of magazine archives plus full access to all of CT's online archives
Subscribe Now
10 Books You Should Read to Your Kids This Christmas
10 Books You Should Read to Your Kids This Christmas