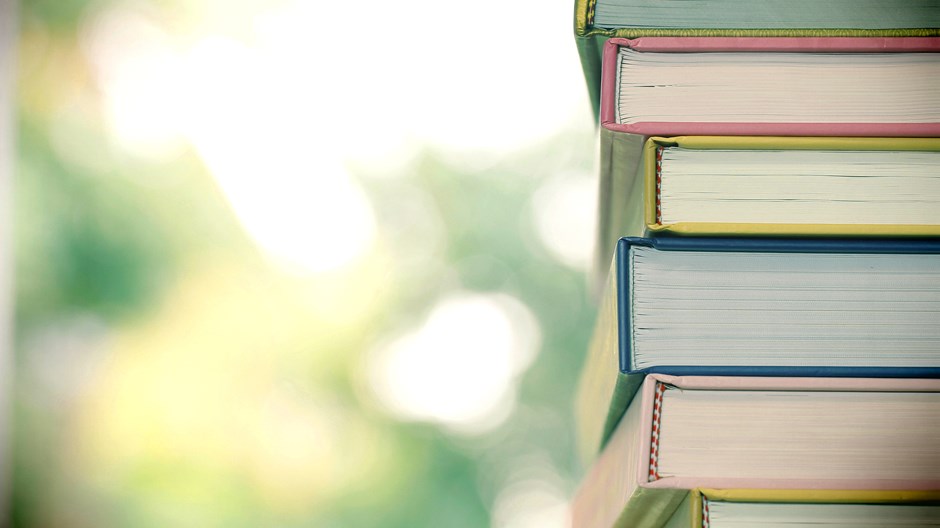 Image: Shutterstock
CT asked publishers which theology and biblical studies books they were most excited to publish this year. Here are the entries along with descriptions from the authors, showing how their books address questions and concerns Christians have.
What does it mean to be a Christian today?
Modern Christian Theology, by Christopher Ben Simpson (T&T Clark, February)
My book tells how the story of Modernity is deeply intertwined with the story of Christian theology. Few people in the modern Western world think about God or religion. A religious perspective is no longer dominant in our society. If we look back 500 years, we see a world in which it would be strange for someone not to believe in God. What happened from 1500 onward—the rise and development of "Modernity"—was not only influenced by developments in Christian theology, but also influenced what it means when we today claim to be Christians. Our Christian theology has a history, and understanding that history—and the resources therein—shapes how we should think about ourselves, the modern world, and the Christian faith.
~ Christopher Ben Simpson, professor of philosophical theology, Lincoln Christian University
How can we truly understand ourselves?
None Like Him: 10 Ways God Is Different from Us (and Why That's a Good Thing), by Jen Wilkin (Crossway, April)
My book addresses the concern that there is no true knowledge of self apart from the knowledge of God. Because we lack awe for God, we lack an accurate assessment of our own patterns of idolatry, patterns that often take the form of ascribing to ourselves an attribute that belongs to God alone. By recapturing a vision of God high and lifted up, we learn a right reverence for him and a right contempt for our own sin, and we make a beginning at wisdom (Ps. 111:10).
~ Jen Wilkin, speaker, writer, and teacher of women's Bible studies
What is the church?
The Church: A Theological and Historical Account, by Gerald Bray (Baker Academic, April)
My book addresses questions raised by the ancient creeds, which confess belief in "one, holy, catholic, and apostolic church." What is that church? Where can it be found today? How do different denominations understand what the creeds mean by these terms? In the course of answering these questions, I offer guidelines for modern ecumenical discussion, and conclude with a checklist of features that every Christian body must exhibit, whatever particular shape or tradition it represents.
~ Gerald Bray, research professor of divinity, history, and doctrine, Beeson Divinity School
Is theology dead?
A Theology in Outline: Can These Bones Live?, by Robert Jenson (Oxford, April)
My book has its origin in the lectures for a classroom of university undergraduates. It was my purpose to give them a taste of what was for most of them a foreign discipline. Of course, to do this one will inevitably and rightly find himself sketching some specific theology. And so the book does indeed present the outline of a theology, and one I can avow. It turns on the death and resurrection of Jesus as the Lord's own answer to the question he put to Ezekiel in the valley of bones. Since the dry bones are the whole of the people chosen to be God's instrument n history, the question amounts to "Does death win? Many suppose that theology itself is a heap of dead bones, and some attention is given to this possibility."
~ Robert Jenson, emeritus senior scholar for Research at the Center for Theological Inquiry in Princeton, New Jersey
How did the cross change history?
Delivered from the Elements of the World: Atonement, Justification, Mission, by Peter J. Leithart (IVP Academic, May)
We Christians say that the cross changed the world. But did it, and if so, how did it? And how can we make the cross comprehensible to unbelievers? My book is an effort to clarify the rationale of the gospel we proclaim.
~ Peter J. Leithart, president, Theopolis Institute for Biblical, Liturgical, & Cultural Studies
Why is it so hard to follow Jesus?
Reviving Old Scratch: Demons and the Devil for Doubters and the Disenchanted, by Richard Beck (Fortress, May)
Many Christians today wonder why following Jesus is such a struggle. Not only that, we struggle to understand why loving him and others is so difficult for us. One biblical answer to these questions is the devil—the opponent, the adversary. But for many of us, that answer is unsatisfactory. Polls tell us that the majority of Christians don't believe in Satan. And those who do believe in the devil often think of The Exorcist and Paranormal Activity. The choice seems to be between Hollywood fantasy and incredulity. As a result, we lack a biblical understanding of the devil and no longer know what it means to say, "Get behind me, Satan!" as we follow Jesus. Taking the doubts of modern Christians seriously, my book aims to help readers recover a biblical view of the devil and how to resist him.
~ Richard Beck, professor of psychology at Abilene Christian University
Why is Paul difficult to understand?
An Anomalous Jew: Paul among Jews, Greeks, And Romans, by Michael Bird (Eerdmans, October)
Paul was a complex figure who held a strange mixture of beliefs that brought him into conflict with the socio-religious world around him. His beliefs about Jesus brought him into conflict with non-Christian Jews. Even Jewish Christians regarded him as an adversary for not requiring Gentile converts to be circumcised. Further, Paul drew heavily from Greek culture and thought, yet he opposed the idolatry and philosophy of the Greek world. And while Paul was a Roman citizen and believed government was a God-ordained institution, he believed that the kingdom of God was superior to the Roman Empire. Paul was indeed an anomalous figure to both Christians and non-Christians—even to us today. Understanding who he was helps us to better understand what he taught.
~ Michael Bird, lecturer in theology, Ridley Melbourne College of Mission and Ministry, Melbourne, Australia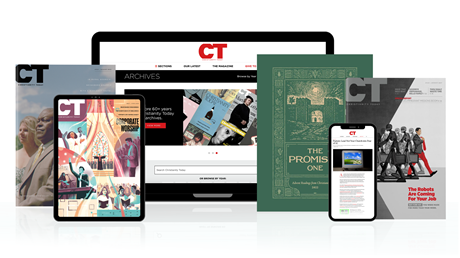 Subscribe to Christianity Today and get access to this article plus 65+ years of archives.
Home delivery of CT magazine
Complete access to articles on ChristianityToday.com
Over 120 years of magazine archives plus full access to all of CT's online archives
Subscribe Now
7 New Theology Books You Should Read This Year
7 New Theology Books You Should Read This Year