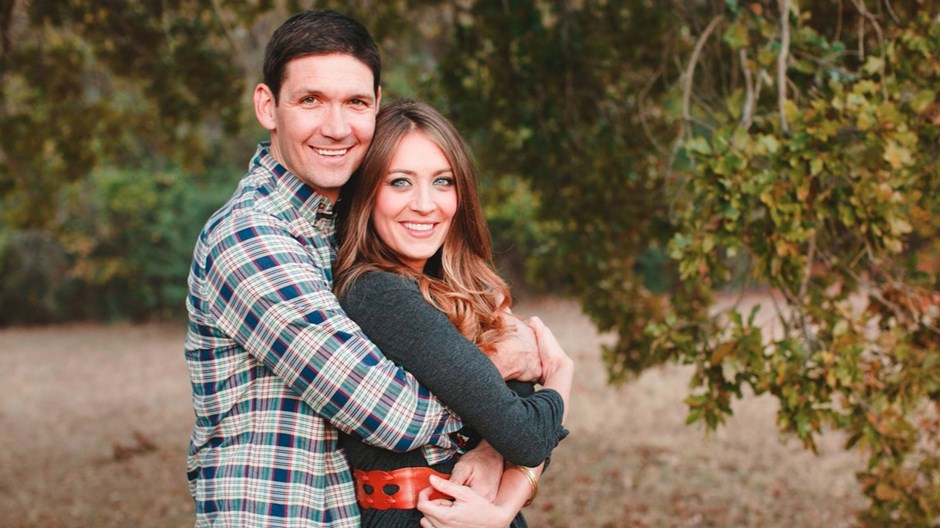 Image: Courtesy of Lauren Chandler
When I asked Lauren Chandler about the challenges of being known as the wife of Matt Chandler, the lead teaching pastor of The Village Church in Texas and head of the Acts 29 church-planting network, she immediately knew her response.
"They think that because Matt is bold and strong, then I must be quiet," she said. "They think I'm his opposite, and I get pegged as something I'm not." Chandler respects her husband, but also matches him in transparency and intensity.
The worship leader at Village Church, one of the fastest-growing congregations in America, Chandler has recorded an album, written a book, and launched a marriage conference with her husband for thousands of couples worldwide, all within the past few years.
The pastor's wife and mother of three admits her weaknesses, laughs easily at herself, and acknowledges that she's a big believer in biblical counseling. Whether she's discussing rocky seasons in her marriage or her time in Celebrate Recovery's steps program, she comes across as unflinchingly honest.
You don't have to talk to Chandler for long before you see that she has a tender heart that longs for God, even when life hurts. She has walked through her husband's brain cancer diagnosis, her own periods of depression, and multiple miscarriages—yet she repeatedly says the theme of her life is: "God, you are all I need." It's a message the native Texan shares with her kids while driving them to and from barrel racing—a rodeo event—and also with audiences at Christian events, like the recent IF: Gathering in Austin.
Chandler and I recently chatted by phone about her new book, Steadfast Love, and about worshipping God in all the hard places.
You've written a book on Psalm 107. This isn't a particularly familiar psalm—not one most of us memorized as kids in Sunday School—so why did you choose it?
About eight or nine years ago, a friend asked me to take a look at Psalm 107. She thought maybe we could write a song together based on it. I started reading it, and I was floored that I hadn't really found that text of Scripture before. It had so much depth. It had so much texture. It has so much of the stuff of life.
In this psalm, four groups of people are in different seasons of distress or suffering, and then, throughout the psalm you have the theme of God's steadfast love. The refrain is: "Let them give thanks to the Lord for his steadfast love to the children of men."
When I read it, God gave me a picture of a heart being wrung out—almost like a wet washcloth—and the droplets were praise. To me this psalm was a picture of people's distress, and God wrings worship from their hearts.
Then, a few weeks later, our son, who was 18 months old at the time, had a febrile seizure. We see his little body shaking, he's turning blue, and then he's pretty much lifeless. I remember thinking back to Psalm 107 and to the heart being wrung out, and I was asking God, "Okay, God. Is this what you are doing? Were you preparing me for this moment when I would cry out to you in the midst of this storm and have to count on your steadfast love?"
The idea that "sometimes God wrings worship from our hearts" has an element of surprise in a culture where worship is usually seen as spontaneous, cheerful, and freely offered. Can you talk about how God might "wring" worship from us?
Really, worship is an act of the heart. Worship is saying, "You are God. I'm not. You are the fount of all life. I can't find satisfaction in anything else but you." So, worship can be in good times and in bad.
When all is well, we can say, "God I praise you. Thank you that it's peaceful. Thank you that there isn't a lot of pain in my life." We can thank him, but we still know that we don't find our satisfaction in life's circumstances.
But worship being "wrung out" is worship in the hard times. This is a worship of desperation that says, "God, I need you." And worship can sometimes even look like a lament. We lament the effects of sin in our heart and in our health and in the lives of other people. We say, "Lord, we need you now!"
I'm sure, like all of us, you have days when you don't feel like praising God. What are some practical steps you take in that situation?
I start with confessing. I confess that I feel dry. I tell God he doesn't feel close. Sometimes I confess, "God, I haven't even thought about you." Be honest. God already knows where we are. Then, we can own our part of that. I say, "God I know it's good for me to long for your Word, but I don't. Would you help me?"
I'll turn on worship music. Even though I don't feel like worshipping, I'll let the music wash over me and hope that my heart will catch up. I read the Bible. Sometimes I find one verse and ask the Lord, "Would you speak to me in this?" I believe that he will show up.
Also, it's important to share with people around you. Go to the people in your biblical community or homegroup. Tell them that you are struggling and ask them to pray for you.
How have your own struggles changed the way you seek to reach out to and minister to others going through tough things?
When Matt had his surgery and chemo, I had a sweet friend who would come up to the hospital. She would pray. And she would just be there. She didn't have an answer for everything, but she would ask, "How are you doing?" and be willing to hear, "I'm not doing well." And she wasn't shocked! I want to be like this friend was to me for other people who are going through acute seasons of suffering.
Also, during Matt's cancer treatments, we had friends who gave our kids gifts, they signed up to bring us meals, they gave us gift cards. They gave us hospitality. They had the ministry of presence and prayer.
During other seasons—like when I was entangled in sin that I could not shake on my own—it is very tempting to hide and make sure everyone knows you are fine. At that time, I went to Celebrate Recovery, and I was willing to admit to strangers that I don't have it together. This was a group of people who were struggling too, and they knew where I was coming from. We need this aspect of community: other people who are also willing to be undone and don't feel like they need to put a face on.
You have a lot of demands on your time—you are a mom, a pastor's wife, a worship leader, a recording artist, an author, and now you and Matt are doing a marriage conference. I'm sure you have something to say to women who feel like they are too busy to worship.
One time, I dropped my kids off at mother's morning out, and I was just in a bad place. I was really struggling. And my friend—here's where community comes in again!—said, "I want you to go somewhere quiet and read 1 Samuel about Hannah." I went to the church sanctuary, and I read 1 Samuel. And then, like Hannah pouring out her heart before the Lord, I poured out every single ugly thing that was in my heart. I told God I didn't believe he was good, I didn't think he loved me, and that I felt like he was holding out on me. After that, I poured out all my shame that I even felt that way.
And what was so good was the Lord showed me how Satan had used all that to tell me God didn't really love me and then to shame me for feeling that way. In that moment, I was able to see that truth because I quieted myself. I got in the corner, and I heard from the Lord. That has fueled me. It has made me make time for that exercise [worship]. It was so moving, so refreshing, it put a new wind in my sails.
Worship is vital, no matter what you are doing. Even if you are a woman who is doing good to brush her teeth and put makeup on for the day because you have little kids and you work at home. Take advantage of 15 minutes of naptime to get in the Word and rest in him and pray. Now, all my kids are in school, so I can carve out two or three hours one day. I just schedule it like I schedule all my other stuff.
You talk in your book about God's steadfast love to you in the midst of some tough things—your husband's cancer diagnosis, your miscarriages, your bondage to sinful habits, your depression and spiritual dry seasons—but there will be women who read your book who are going through even worse trials than you experienced. How do you minister to women in extremely hard places; maybe a woman who thinks: "Lauren Chandler has no idea what I'm going through"?
Yes. There are women who have lost children, who are themselves dying, whose husbands haven't had clean scans. I will not pretend that I understand completely what they are going through. I only know what the Word says about God's steadfast love to sustain us in any storm, and my hope is that when my day comes for something harder, I'll be able to say with sincerity, "He is enough."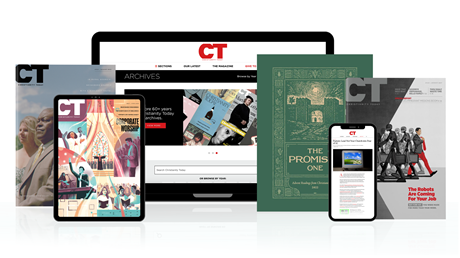 Subscribe to Christianity Today and get access to this article plus 65+ years of archives.
Home delivery of CT magazine
Complete access to articles on ChristianityToday.com
Over 120 years of magazine archives plus full access to all of CT's online archives
Subscribe Now
Lauren Chandler: How God Wrings Out Praise During Tough Times
Lauren Chandler: How God Wrings Out Praise During Tough Times