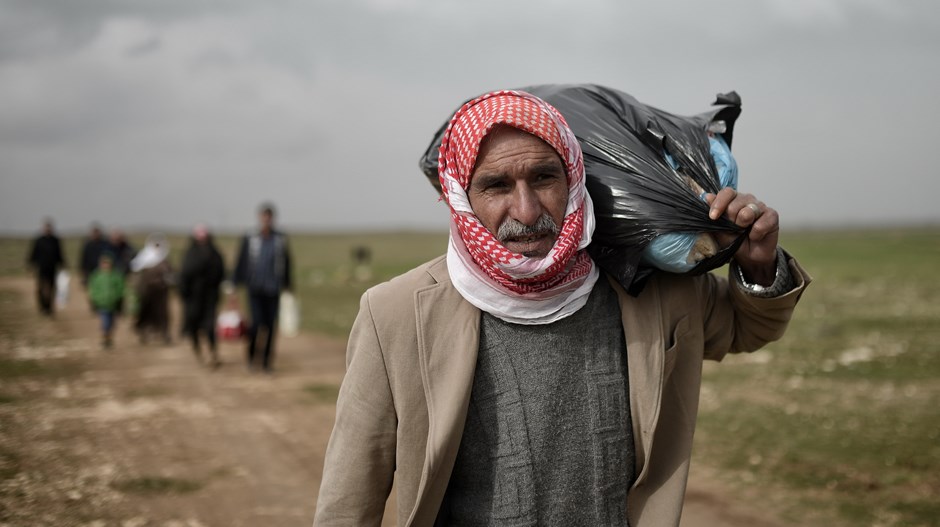 Image: ORLOK / SHUTTERSTOCK.COM
Sitting across the table from me at a local Afghan restaurant was Mostafa, a 21-year-old Syrian refugee who was recently resettled to the Baltimore area. "They bombed my high school just a few weeks before I was supposed to graduate," he said as he picked at his food. "Several of my friends died in the bombing. I grew up culturally Muslim, but I don't believe in God anymore. How could God do this to my country, to my people?" You could sense in his voice that he was at a loss to understand why he was the lone survivor among his group of friends.
Having been in the United States only a few months at that point, Mostafa has been waiting for the rest of his family to arrive from Turkey where they had been living as refugees for several years. Mostafa is one of about 4.6 million refugees from Syria who have been displaced since the beginning of the Syrian civil war in 2011.
A Nation on the Move
While most Syrian refugees remain in neighboring countries like Lebanon, Jordan, Turkey, and Iraq, a small number of the most vulnerable refugees have been resettled to the United States. This past fiscal year the United States received 1,684 Syrian refugees and plans to accept another 10,000 this year.
With half of Syria's population displaced, our acceptance of 1,684 Syrian refugees includes just 0.03 percent of the total number of Syrian refugees. Many of the Syrian refugees who have been resettled to the United States share an experience similar to Mostafa's—they feel loss, suffering, confusion, and grief. Yet they are grateful to be able to restart their lives in a place where they do not fear for their safety or freedom.
Controversy Driven by Fear
The arrival of individuals like Mostafa is not without controversy, however. The terrorist attacks in Paris in November 2015 heightened many Americans' suspicion of refugees, and many elected officials, including 31 state governors, have said they do not want individuals like Mostafa living in their jurisdictions.
Certain states, like South Carolina, are considering legislation that would require all refugees to publicly register their address online and be denied state benefits merely because they are refugees. The U.S. House of Representatives passed a bill in November that would effectively shut down the resettlement program for Syrian and Iraqi refugees, and the Senate recently defeated the bill by a narrow margin.
Today we are witnessing the greatest number of people forcibly displaced from their homes since World War II, yet the conversation has suddenly shifted from the humanitarian crisis that has consumed, destroyed, and upended millions of lives to a conversation about us. The 3.2 million refugees the United States has received since the inception of the refugee resettlement program in 1980 is just three times the number Germany expected to receive in a single year. Globally, while the United States receives the largest number of refugees, it represents less than 0.5 percent of the world's refugees.
The U.S. resettlement program is the most difficult way for someone to enter the United States. Refugees undergo extensive security screenings and face-to-face interviews, and then they must wait on average 18 to 24 months to come to the United States. In addition, refugees cannot choose which country they will go to, and only the most vulnerable cases get referred to the United States by the United Nations. Three-quarters of the Syrian refugees are women and children.
Defining a Christian Response
Certainly we need to ask the right questions to ensure our country doesn't admit anyone who intends to do us harm, but security doesn't have to come at the expense of compassion. As followers of Christ, there are deeper questions concerning whether and how we should welcome these refugees.
Getting to know new neighbors from parts of the world we may never visit is an opportunity to reach the nations for Christ without ever leaving our neighborhoods. While we are inundated daily with facts and statistics about the refugee crisis, this issue is not just about the millions of displaced people but also about that one person whom you or I may reach.
In Baltimore I've gotten to know not only Mostafa but also the Athari family from Iran. Being of the Baha'i faith, they were members of an unwelcome religious minority and fled Iran after experiencing ongoing persecution. After meeting with them once a week for several months, taking the two teenage boys to soccer games, and helping them navigate the bus system, not only have I eaten some of the best Persian food I've ever had, but they have also became friends from whom I've learned so much.
Forming relationships is critical to breaking down barriers so that the "other" can become a friend. Through my relationships with refugees, I realized there is indeed a difference between caring about something and caring for someone. I have received more through those relationships than I was ever able to give.
The power of God to demonstrate his love to a broken world will ultimately be displayed in the church's response to this crisis. The church shouldn't be at the margins but at the center of the story God is weaving through the migration of people. How we in the United States respond to the small number of refugees coming here will have a significant impact on how the small, persecuted church in the Middle East responds to the overwhelming number of refugees arriving at their doors. Likewise, their steadfast witness in an under-resourced and hostile environment should impact how we welcome those arriving on our shores.
In the Footsteps of the Refugee
Our faith reminds us that we are followers of a Middle Eastern refugee whose family fled to Egypt to avoid infanticide. Learning about the journey of refugees is an opportunity for discipleship that can deepen not just our understanding of the world but also God's work in it and through it. At a time when it's easy to be consumed by fear, we should cultivate a biblical view of the refugee crisis in and through the church rather than through what we read on Facebook. As we cultivate awareness that people are on the move because God is on the move, we can shift the conversation from one focused on ourselves to one focused on those around us.
Jesus taught us to love radically, unconditionally, and sacrificially. Our enemy is not someone who is of a different religion or culture or ethnicity; the real here enemy is fear. "Do not be afraid" is the most repeated command in the Bible. We must be careful that fear of others and a desire for an uninterrupted, comfortable life do not prevent us from participating in the mission of God. Instead, when we choose to love and welcome someone the world hates, despite our fear and discomfort, people will tangibly understand the reconciling work that Jesus did on the cross for all people.
Jenny Yang is the Vice President of Advocacy and Policy, providing oversight for all advocacy initiatives and policy positions at World Relief. She is coauthor of Welcoming the Stranger: Justice, Compassion and Truth in the Immigration Debate, is Chair of the Refugee Council USA (RCUSA) Africa Work Group which brings NGOs and government partners together on the protection of African refugees, and was recently named as "50 Women to Watch" by Christianity Today.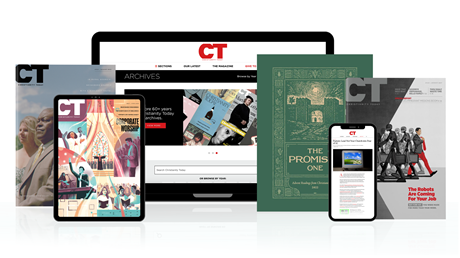 Subscribe to Christianity Today and get access to this article plus 65+ years of archives.
Home delivery of CT magazine
Complete access to articles on ChristianityToday.com
Over 120 years of magazine archives plus full access to all of CT's online archives
Subscribe Now
We Are Followers of a Middle Eastern Refugee
We Are Followers of a Middle Eastern Refugee