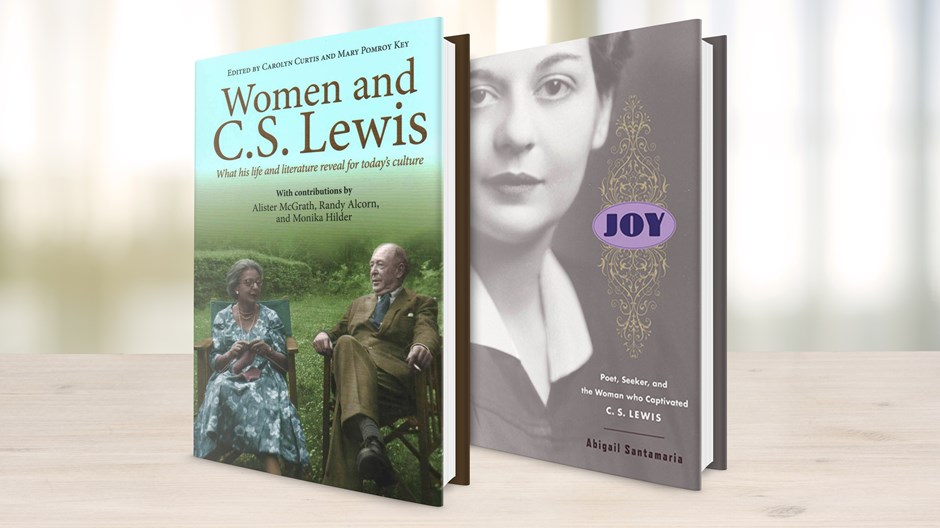 During his lifetime, C. S. Lewis was a widely read and respected Christian writer, even though he called himself a "dinosaur" who was out of step with the times. In the decades since his death, his reputation as one of the greatest 20th-century Christian thinkers—or perhaps the greatest—has increased, as more generations come to know and love his works.
But was Lewis truly a writer for all people—or was he inherently, irrevocably biased toward his own gender? This question, in some form or other, has dogged the author for decades.
Detractors use various passages—Susan turning away from Narnia in The Last Battle for the sake of typically feminine preoccupations; Jane Studdock's power struggles with her husband, and the way they're eventually resolved, in That Hideous Strength; and Lewis's praises of male friendship—to paint him as an incurable sexist. Popular young adult fantasy author Philip Pullman has called him "monumentally disparaging of women," while literary critic John Goldthwaite accused him of fearing and disliking them.
The many contributors to Women and C. S. Lewis: What His Life and Literature Reveal for Today's Culture beg to differ. Edited by Carolyn Curtis and Mary Pomroy Key, the book delves deep into how Lewis regarded women. Not content just to rely on a few "proof texts," the many authors in this book carefully studied his life, works, and relationships—including those with female family members, friends, students, and colleagues—and they engage with his thinking in honest, thoughtful, and constructive ways. Many discuss the effects of his work on their own faith and lives; we even hear from Kathy Keller, wife of Redeemer Presbyterian Pastor Tim Keller, who received letters from him as a child, personal notes that affirmed her "value, worth, and dignity." (By way of disclosure: This collection features a few of my friends, including a former professor, Crystal Downing, and the head of the organization where I work, John Stonestreet.)
These authors come from a wide variety of theological backgrounds and belief systems, both conservative and liberal. In Women and C. S. Lewis, we read about Lewis's views on issues like the ordination of women from essayists who agree with him as well as those who don't. All these writers agree that Lewis respected the women in his life and treated them as equals, and they in turn respect him even when wrestling with some of his views.
As Downing points out, Lewis's good friend the detective novelist Dorothy L. Sayers once remarked that when it came to women as a whole, "he had a complete blank in his mind." But this didn't keep her from liking and corresponding with him, often in the form of cheerful and vigorous argument, and Downing notes that it was friendships like hers that "blew away Lewis' assumptions about women," helping his ideas to change and develop over time.
Of course, as most Lewis fans are well aware, the woman who made the biggest difference in this respect was his wife, Joy Davidman. Another recent book, Joy: Poet, Seeker, and the Woman Who Captivated C. S. Lewis, examines her effect on his thinking, although that's not its main purpose. With a few notable exceptions (such as Lyle Dorsett's biography), we've mostly seen Davidman through the lens of Lewis himself. In this book, biographer Abigail Santamaria was inspired to present "a more thorough look at her pre-Lewis years, and a more balanced treatment of her story," aided by many of Davidman's recently rediscovered papers, which had been kept for years by friends and family members.
As Santamaria points out, "Most accounts of her life seemed glazed with a kind of hero worship, perhaps meant to counterbalance disparaging characterizations by many of Lewis's Oxford friends." I would add that many Lewis fans are predisposed to like his wife simply because his later works, The Four Loves and Till We Have Faces, show that she led him to a deeper, richer comprehension and appreciation of women. This in itself indicates that Joy Davidman was an extraordinary person. But as Santamaria describes, she was a difficult person as well.
Santamaria tells the story of a brilliant, restless, often unhappy woman who threw herself into causes and relationships, hungry for purpose and recognition. The story of her conversion from atheism to Christianity is well-known, but afterwards, she still found herself struggling with a number of things: financial woes, difficulties in her marriage to the alcoholic writer Bill Gresham, and her own longings and desires.
As her newly found papers reveal, Davidman was tempted to find in her new correspondent, C. S. Lewis, the answer to all her difficulties, pursuing him with a fervor that was hardly compatible with her efforts to shore up her crumbling marriage; she seemed to have developed a rather remarkable gift for compartmentalization. She was checked by Lewis's solid faith and strong sense of morality, but also inspired to start taking her own new faith more seriously. If she would end up being a good influence on him, it was largely because he had first been a good influence on her.
Having participated in the ongoing tug-of-war over Davidman's reputation, I learned from this comprehensive biography that there's a lot that both her defenders and her attackers have missed. The truth lies somewhere in the middle, and Santamaria does her best to bring it out. There were moments when she concentrated so heavily on Davidman's flaws that the "splendid" woman of Lewis's remembrances—the "soul straight, bright, and tempered like a sword"—was hard to find. But a biography like this, aiming to clear up years' worth of misconceptions and bring out hidden truths, is probably always going to feel a little like the swing of the pendulum to the other side.
But the fact remains that Lewis saw the "splendid" side of this woman—that it shone for him so brilliantly—when many others could not see it, and even when he was fully aware of her faults. His marriage, as well as his friendships with and appreciation of many other brilliant, complex, straightforward women (Sayers, the philosopher Elizabeth Anscombe, the poet Ruth Pitter, the scholarly nun Sister Penelope, and more), testifies to his ability to see and appreciate a woman as a whole, multifaceted person. Ultimately, there could be no stronger rebuttal of the charge of misogyny against him.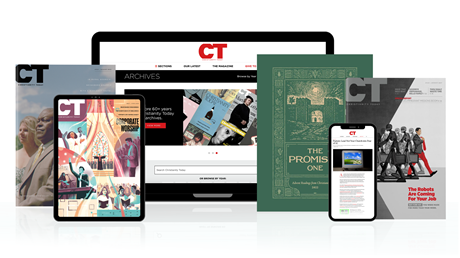 Annual & Monthly subscriptions available.
Print & Digital Issues of CT magazine
Complete access to every article on ChristianityToday.com
Unlimited access to 65+ years of CT's online archives
Member-only special issues
Subscribe
C. S. Lewis Was No Sexist
C. S. Lewis Was No Sexist