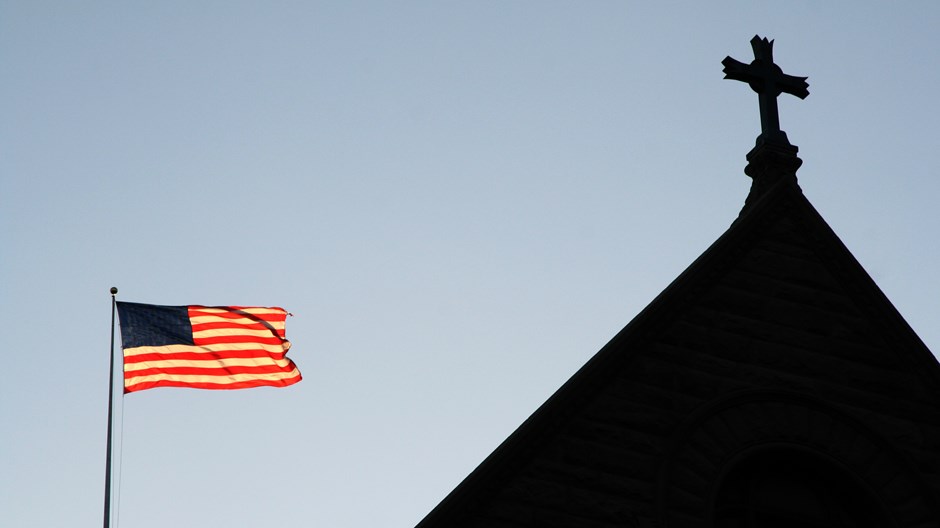 Image: Jim Lopes / Shutterstock
This June, CT drew attention to veterans' experiences in the cover story "Formed by War." To continue the discourse sparked by that story, alongside the Centurions Guild, CT is hosting an online series called Ponder Christian Soldiers. (Read the introduction to the series here, and the following installments on how a PTSD diagnosis can help and harm, the soldiers of church history, what Jesus said to a chaplain after a suicide bombing, why soldiers crave the extremes of active duty, why we need a better framework for ministering to military members, and why one member of the military is not a conscientious objector.)
In what seemed like a fever dream, I found myself peddling hot dogs at a local rodeo one hot September night. I guess that's what you get when you work as a pastoral intern for a rural congregation in eastern North Carolina. Townsfolk crowded into the bleachers as cowboys and cowgirls tested their strength and dexterity against mighty beasts of burden. After hours of competition, the lights suddenly lowered, and a spotlight shone in the middle of the arena. The announcer proclaimed the heroic deeds of faithful American soldiers. A hush came over the crowd.
The announcer directed the crowd's attention to a cowboy dressed in dazzling white entering the arena. The announcer told the crowd that this was the "Christian cowboy" who "rides for the American way of life." While "The Battle Hymn of the Republic" played in the background, the Christian cowboy rode around the arena, with each circuit carrying the flag of a different military branch. The fervor of the crowd grew until the final lap, when the cowboy carried the American flag in one hand and the ...
1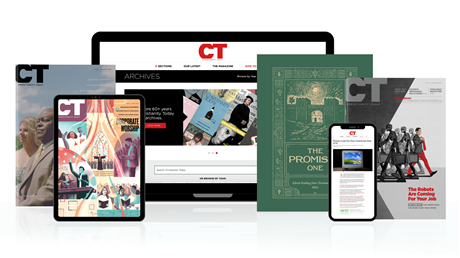 Find hope and historical insight. For a limited time, explore 60+ years of CT archives for free!
Daily devotions from Timothy Dalrymple during this pandemic.
Hundreds of theology and spiritual formation classics from Philip Yancey, Elisabeth Elliot, John Stott, and more.
Home delivery of new issues in print with access to all past issues online.
Join now and get print issues access to archive PDFs.
How Patriotic Church Services Misunderstand the Military
How Patriotic Church Services Misunderstand the Military