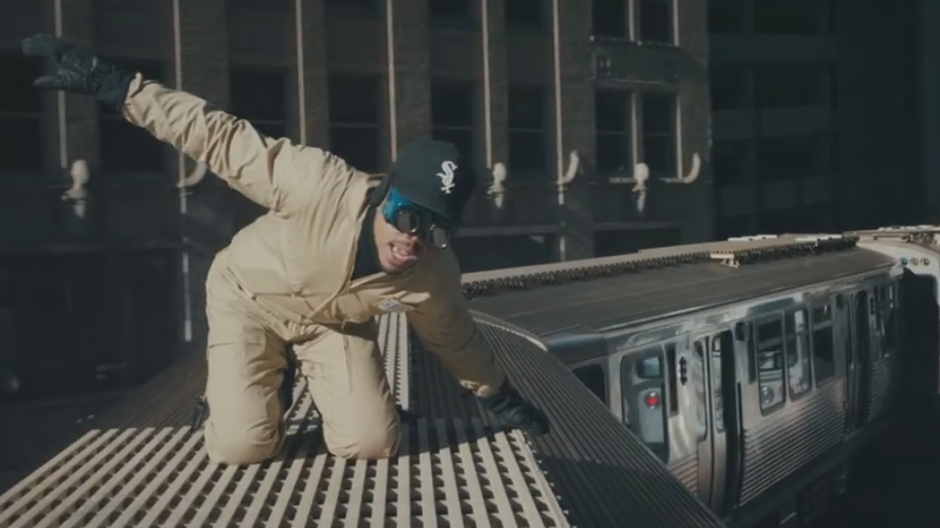 Chance the Rapper and his Chicago White Sox cap are inseparable. It's a staple in his concert wardrobe. He wears it on TV. Chance even created his own custom designs as a promotion for the Chicago baseball team earlier this year. "I'm in love with my city. … I sleep in my hat," he sings in "Finished Line/Drown," a track off his new bestselling album Coloring Book.
While Chance recently signed a deal to become a club ambassador for the White Sox, his hat choice signals something deeper than a sports affiliation. It's a way of showing his love for Chicago, specifically its South Side, a geography central to Coloring Book and the hometown that he and I share.
If there's any identity that might compete with Chance's South Side status, it's his newfound Christianity, which the rapper has repeatedly referenced on social media and incorporated into the album. One repeated theme: being a Christian has made Chance far more aware of his own flaws, even as he recognizes God's love for him and his desire for redemption in the midst of the complexities of his own life. In Coloring Book, Chance assumes this posture toward Chicago's South Side, which suffers from disproportionate poverty and violence. On the album, Chance names his community's flaws while underscoring his undying love, loyalty, and hope for it.
This undying love manifests itself in many ways in Coloring Book. Windy City-native Kanye West and the Chicago Children's Choir perform on several tracks. In "All Night" Chance samples House music, a genre originating in his hometown. Chance namedrops WGCI and Power 92, two local hip-hop radio stations, in "Angels." Chance repeatedly references "79th Street," a major thoroughfare that ran a couple blocks away from my childhood home.
Blueprint of a Real Man
Chance's passion for Chicago doesn't keep him from seeing the complicated realities of our childhoods. Although I'm nine years older, his lyrics still resonate. In "Summertime Friends," he takes me back to walking with "socks on concrete," eating "jolly ranchers," and "catching lightening bugs." Listening, I envision kids running as the ice cream truck slowly makes it way down the street. The girls are outside jumping double-dutch.
The song takes a sharp turn: "When the plague hit backyard, had to come in at dark cause big shawtys act hard." I remember my parents discussing the spike of violence in Chicago as if it was a shift in the weather. I think of being 12, walking home from the corner store with my cousins and eating Flamin' Hot Cheetos, when shots ring out at the end of the block, sending us scattering in all directions. I think of walking home from high school, when I was almost shot on two separate occasions.
That Chance's lyrics articulate both the carefree spirit and violence of Chicago's summers indicate his hopeful and honest approach in engaging the city. Indeed, Chance believes that God can change the city—and sees himself as a part of this work. "I got my city doing front flips, when every father, mayor, rapper jump ship. … Clean up the streets, so my daughter can have somewhere to play. I'm the blueprint of a real man," he sings in "Angels." Rather than dodge influence, Chance embraces the opportunity to be a role model. At 21 years old, he partnered with his father, the deputy chief of staff for Rahm Emmanuel, to lead a city-wide effort to stop gun violence for 42 hours in Chicago over Memorial Day weekend. (No one was shot in those 42 hours; this year, 69 people were shot over the holiday weekend.) On Twitter, Chance has recently announced his intentions to swear less and quit smoking.
To that end, Chance does not shy away from making himself vulnerable. Coloring Book is a place to speak honestly about what he is on his own—a broken, mistake-riddled individual—and what he hopes may be made possible in light of his faith.
Chance acknowledges the less than pristine parts of his life. The verses of "All Night" reveal his suspicion toward people attracted to his newfound fame, while its chorus boasts of (or laments?) drinking all night at a party. In "Finish Line," Chance admits, "Last year got addicted to Xan (Xanax), started forgetting my name, started missing my chance."
Wear Your Halo Like a Hat
But one stand-out track, "How Great," gives broader context to the state of Chance's life. The song begins with a black-gospel version of Chris Tomlin's "How Great Is Our God," as Chance sings about God finding him, even while he was "ducked down in the slums like shh." "Name above all names," the choir sings. "You are worthy of all praise." In Jay Electronica's verse, he sings that he spent his "nighttime fighting tears back" until finding a "mustard seed" that "sowed a dream," implying that faith has given him hope. His faith so defines him that in "Blessings (Reprise)," Chance announces, "I speak to God in public."
Chance's faith offers him hope that Jesus can deliver Chicago from the ills of gang violence and police brutality.
Chance's faith offers him hope that Jesus can deliver Chicago from the ills of gang violence and police brutality. ("Someday Chicago will be free," sings Kirk Franklin on "Finished Line/Drown.") But it's also personal. The primary source of this conviction? The way Chance has seen his own life play out. This isn't blind optimism. Chance used to "hide from God." Having been rescued from "the slums" of life, Chance now observes grace transform his own life. To him, that same change is possible for Chicago.
I too once hid from God. Although I was raised in the church, as an angry young person, my greatest aspiration was to live past the age of 21. I didn't medicate with Xanax; marijuana was my drug of choice. And like Chance, it was a cold January night when Jesus intercepted my life. In the basement of my parent's South Side home, at the age of 14, I finally submitted my messed up life to Jesus.
Experiencing God's grace firsthand led me to want the same for others. I became a pastor with the hope that the Lord would change people—and consequently, our cities. Because of Jesus' love toward me, my response has been to dedicate my life to the Lord, his gospel, and to the world he loves. On "Angels," Chance sings, "Wear your halo like a hat, that's like the latest fashion." I hope neither of us take ours off.
Watson Jones III grew up on the South Side of Chicago and currently serves as the lead pastor of Restoration Church in Philadelphia. Follow him on Twitter @WatsonJones3.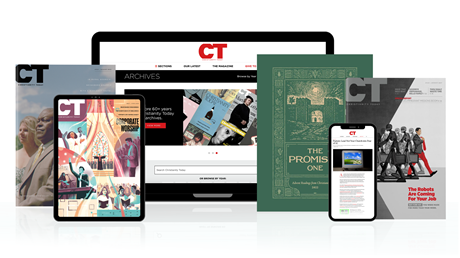 Annual & Monthly subscriptions available.
Print & Digital Issues of CT magazine
Complete access to every article on ChristianityToday.com
Unlimited access to 65+ years of CT's online archives
Member-only special issues
Subscribe
This Year's Summer Jam Is All About the Love of God
This Year's Summer Jam Is All About the Love of God