Image: Nejron Photo / Shutterstock
Evil—it's a problem that asks, demands, cries out for explanation. The psalmist grasps the nettle when he asks, "How long, O Lord?" In the Western philosophical tradition, the question has been, "Why?" If there is a God who is all-powerful and all-loving, then presumably he'd make sure there is no evil. Yet a quick Google search shows you that evil is there all the same.
Of course, the sensible atheistic option is to admit there is no God. Historically, Christian thinkers have tried to reconcile these tensions by appealing to the existence of free will or divine wisdom, or clarifying the nature of goodness and power. Some, though, have opted to radically redefine the terms of debate.
That's what theologian Thomas Jay Oord does in his book The Uncontrolling Love of God: An Open and Relational Account of Providence. Coming from the stream of recent theology called "open" or "relational" theism (which holds that God cannot predict or predetermine the choices we make), he's not satisfied with traditional accounts of God's providence. They don't help him make sense out of life, especially the problem of "genuine" (purposeless, gratuitous) evil. At some point, they all have to appeal to mystery, and so they offer no "explanatory consistency." In their place, Oord offers a winsome, clear, and charitable exposition of his own providential framework, drawing on philosophy, the sciences, and biblical wisdom to fill the gap.
In a nutshell, his thesis is that evil exists, quite simply, because "God cannot unilaterally prevent genuine evil." Theologians have long recognized that God can't do all sorts of things—like create a round square, or lie, or be faithless. Oord simply expands the list of divine "cannots" to the reality of controlling ...
1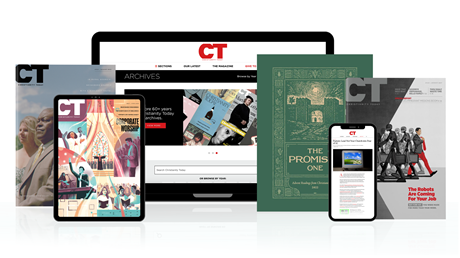 Subscribe to Christianity Today and get access to this article plus 65+ years of archives.
Home delivery of CT magazine
Complete access to articles on ChristianityToday.com
Over 120 years of magazine archives plus full access to all of CT's online archives
Subscribe Now
God's Love Isn't Neat and Tidy
God's Love Isn't Neat and Tidy