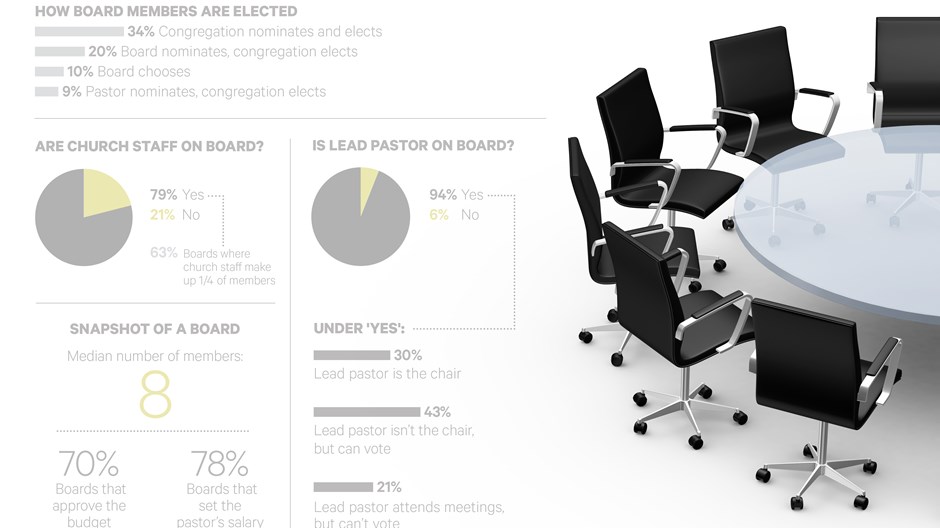 How to govern your church effectively
For the first time, the Evangelical Council for Financial Accountability surveyed leaders from more than 500 churches what makes their boards effective. Here's what they said: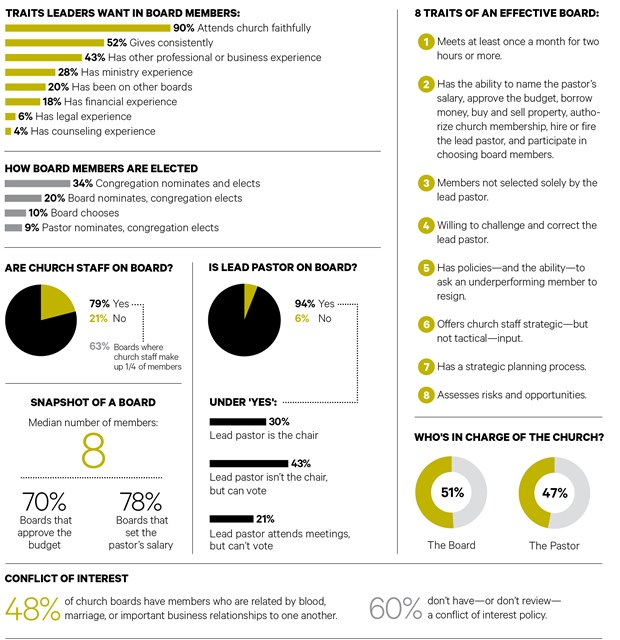 Faith-based schools like Biola University will be exempt from California's proposed anti-discrimination law, Senate Bill 1146. Earlier versions of the bill would have prevented colleges that received state funds from enforcing codes of student conduct related to the school's beliefs on sexual identity, including teaching that marriage is between a man and woman and organizing bathrooms by biological sex. A state lawmaker removed the most contentious aspect of the bill following outcry from religious leaders, saying schools instead must disclose their exemption when reporting expulsions related to morality codes.
A fracturing Boko Haram isn't good news for the 218 mostly Christian Chibok schoolgirls who have been held captive since 2014. The Islamist group splintered when ISIS, to whom Boko Haram pledged loyalty in 2015, backed a new leader, who promptly promised to kill Christians and bomb churches. But the former Boko Haram leader, who retains control of the girls, refused to step down. A fresh video of the girls, along with a deadly attack on Chibok, returned international attention to their plight. Boko Haram has killed more than 20,000 people since 2009, making it the world's deadliest terror group.
A World Vision manager in the Gaza Strip has been accused of funneling millions in humanitarian aid to the Palestinian terror group Hamas. The Christian charity disputes the Israel Security Agency's (ISA) allegations, based on its own budget numbers and audits. Mohammad El Halabi, who had worked for World Vision for six years, was arrested in June, six weeks before Israeli authorities revealed the allegations. His lawyer stated Halabi was looted by Hamas fighters; the ISA said its investigation found that he gave Hamas up to $50 million in cash and supplies.
India's Supreme Court ruled in August that justice had not been served following the worst instance of anti-Christian violence in the country's history. The 2008 attack, which followed the death of Hindu leader Swami Lakshmanananda Saraswati, killed about 100 Christians and damaged 300 churches and 6,000 homes in the Kandhamal district of the eastern coastal state of Orissa (now named Odisha). Of the 827 registered complaints, 315 were not pursued; in the 362 cases in which a verdict was given, only 78 resulted in a conviction, according to World Watch Monitor. Judges reopened cases for some of the perpetrators who had been acquitted and ordered additional compensation for victims and families whose homes had been destroyed.
Image: Edward Stojakovic / Flickr
Oklahoma Wesleyan sues over campus assault standards
Oklahoma Wesleyan University has become the first college to challenge the federal Title IX standards for sexual assault cases. The Bartlesville school is suing the Obama administration over lower standards for proving sexual assault, which it argues lead to punishing students without sufficient evidence. The Department of Education's "preponderance of evidence" standards only require defendants be proven more likely to be guilty than innocent, rather than "clear and convicting" evidence against them, states the lawsuit. The college joined a suit brought by a former University of Virginia student.
After nearly a decade, an Egyptian convert to Christianity has publicly given up on his unprecedented legal campaign to get his country's Islamic government to change his name and affiliation on his identification card. Mohamed Hegazy faced harassment, torture, and multiple arrests for apostasy after leaving Islam, but still became the first Egyptian believer in 2007 to defend the right to change one's religious identity. This year, Hegazy declared his return to Islam in a YouTube clip that his attorney believes was recorded in order to secure his release from prison.
Malaysia: Christians banned from working in Muslim homes
A new law issued by Malaysia's immigration department bans non-Muslims from working in Muslim households, reports AsiaNews. The ruling mostly affects Christians, including from the nearby Philippines, who are employed as maids in the majority-Muslim country of 30 million. The policy follows Malaysia's ongoing restrictions regarding conversion, religious language, and other religious freedom issues of its sizable Christian minority. Observers noted that other Islamic nations—specifically the Arab Gulf states—have not issued similar bans, and that Muslims hiring non-Muslim maids is in keeping with Islamic teaching.
US receives 10,000 Syrian refugees, 0.5% are Christian
Although Christians composed 10 percent of Syria's pre-war population, less than 1 percent of the more than 10,000 Syrian refugees admitted to the United States this fiscal year are Christians. Some Christian advocates have argued that larger numbers of Syrian Christians—as a targeted minority—should be admitted. But World Relief explains that it's too early for Christians displaced by ISIS to appear in the slow-moving UN resettlement pipeline, while many middle-class Christian refugees avail themselves of tourist visas to apply for asylum in Western nations instead.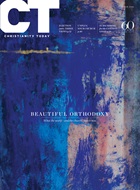 This article is from the October 2016 issue.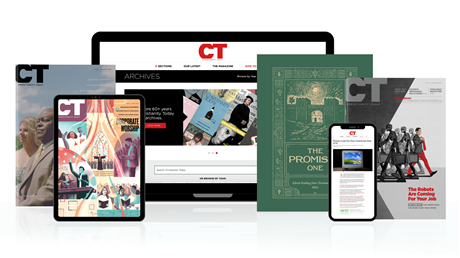 Subscribe to Christianity Today and get access to this article plus 60+ years of archives.
Home delivery of CT magazine
Complete access to articles on ChristianityToday.com
Over 120 years of magazine archives plus full access to all of CT's online archives
Subscribe Now
Gleanings: October 2016
Gleanings: October 2016