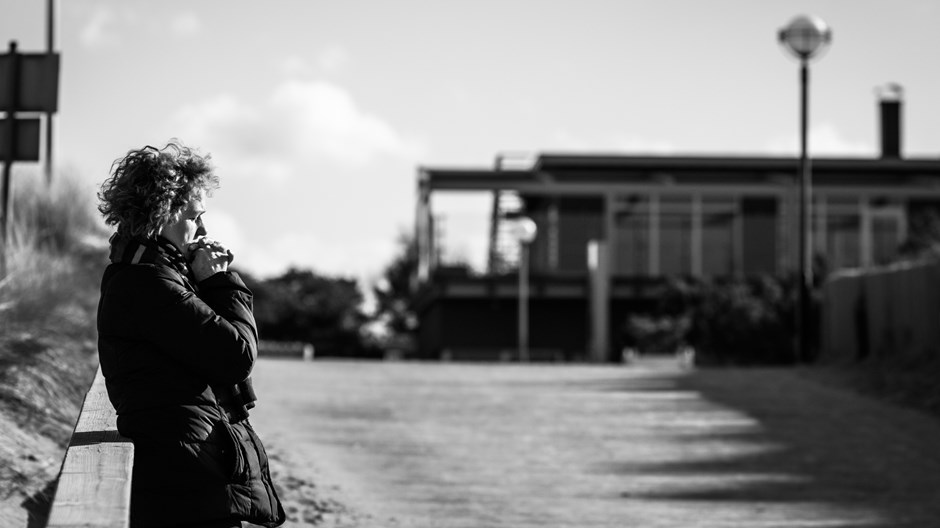 I hate that sinking feeling I get when I first see the announcement that another evangelical leader has burnt out, had an affair, been defrocked for abuse, or been living a double life. It's a strange sensation of disappointment, pity, rage, and fear. As a pastor, it's a feeling that has grown all too familiar.
A couple of weeks ago, I was sitting in my office and an email notification popped up on the screen. Before I even clicked, I knew it was going to contain more disappointment. A member at church had fallen back into sin—again. Frustration washed over me as I began to imagine the conversation in my mind. It was one we'd had a dozen times.
For nearly ten minutes, I spun in my desk chair playing out the familiar scene line by line: I'll open with this probing question, then I'll bring up the sin and point to this Scripture, and after I've listened for a while I'll really dig in hard this time because this is just unacceptable! Why does this member keep slipping back into the mud? I mean really, I've got better things to do than to deal with this problem for the hundredth time.
It was in that moment of exasperation that a thought caught me square across the jaw: Hold on. When was the last time I prayed for this member to persevere through temptation? Suddenly, my whole perspective changed. What if this member keeps falling into sin because I keep failing to pray?
We all know we ought to pray. The question is, how often to do we actually want to pray? If you are like me, Jesus put his finger on our pulse when he chided: "The spirit is willing, but the flesh is weak" (Matt. 26:41). So often it takes an unexpected crisis or some catastrophic fall into sin to jolts us awake. A bit sheepish, we find we've been sleeping instead of heeding Christ's warning to "watch and pray so that you will not fall into temptation."
What do we do? How do we re-awaken our desire to pray? How do we move from knowing we ought to pray to actually longing to pray?
Theology.
Perhaps this answer surprises you, but stick with me. I believe revisiting doctrines we've taken for granted or long forgotten will rekindle our passion for supplication and intercession. Three truths from the treasury of God's Word will aid us. Let's see if we do not find, with C. S. Lewis, that "the heart sings unbidden while [we] are working [our] way through a tough bit of theology with a pipe in [our] teeth and a pencil in [our] hand."
Depravity
When we consider the state of mankind apart from God, we are talking about the doctrine of original sin. John Calvin puts it succinctly: "Original sin, then, may be defined as the hereditary corruption and depravity of our nature."
After Adam and Eve fell into disobedience and rebellion in the Garden, they passed down sin to all men like a contagion permeating every part of human existence. As a result, the world where God once said, "Let there be light," was plunged into a state of deep darkness. Ironically, people became simultaneously perpetrators and victims of sin. Paul explains to Titus, "For we ourselves were once foolish, disobedient, led astray, slaves to various passions and pleasures, passing our days in malice and envy, hated by others and hating one another" (Titus 3:3 ESV, emphasis mine).
Mankind was blind to the depths of our depravity until the dawn of the gospel: "The people dwelling in darkness have seen a great light, and for those dwelling in the region and shadow of death, on them a light has dawned" (Matt. 4:16 ESV). Jesus entered the world, and as his light shone, humanity was finally able to see its true state—and it was not pretty. As the light searched in the darkness, it revealed the ghastly effects of sin: We were a people covered in leprosy, lame, blind, demon-possessed, wasting away, and dead.
As the narrative of the Gospels begins to unfold, depraved men and women appear like pockmarks across its pages. But just as quickly, we see men and women interceding on behalf of these sickly, dead, and broken people. We encounter a paralyzed servant only to find a faithful Centurion pleading with Jesus to speak the word to heal him (Matt. 8:5–13). We find Lazarus lying dead in a tomb while his sisters stand graveside begging Jesus to raise him again (John 11:17–33). When the Light of the World shines, people are awakened to the effects of original sin. Once they see the broken, feeble, helpless state of men languishing in a depraved world, they cannot help but run to Jesus desperately pleading, praying, and interceding for those they love.
Brothers and sisters, we must first see that we are the daughter on her deathbed needing a man like Jairus to beg Jesus to revive us (Luke 8:40–56). Once we have been brought from death to life by Jesus's saving power, our eyes are opened to a world filled with people just like us. Can you see the paralytics lying on their stretchers? Who will pray for them? Who will be the friends determined to lower them through the roof to set them before the feet of Jesus (Mark 2:1–12)? Only as our true depravity comes into view, can we then see the desperate need we all have for salvation—a need that drives us continually to the feet of Jesus.
Sanctification
Sanctification is the process by which the Spirit makes us holy. According to the Father's predestined plan, the Holy Spirit is daily working to make us "conformed to the image of his Son" (Rom. 8:29 NIV). However, orthodox Christianity has not endorsed a "Let go, and let God" understanding of sanctification. James explains how we achieve perfection in Christ: "You know that the testing of your faith produces perseverance. Let perseverance finish its work so that you may be mature and complete, not lacking anything" (James 1:3–4 NIV). Holy Spirit–empowered perseverance is a necessity to our ongoing growth in sanctification.
As a former athlete, I can tell you that perseverance doesn't develop in a vacuum. I played college soccer for an old-school coach. His training camp began at sunrise with the team running all over campus through the August heat—two lines of army gray cotton-clad young men. We spent the first 30 minutes of every morning climbing hills, running sprints, and waking other sleepy students with our echoing chants. Teammates got winded, but everyone made it to the finish—even if it meant dragging them by the arm or pushing from behind. Every teammate was bent on making sure every other teammate made it to the end of the grueling run.
Perseverance is a team effort. As the Spirit incorporates us into the people of God, we undertake a responsibility to encourage, exhort, protect, disciple, and intercede for our brothers and sisters. When Paul encourages the Ephesian church to arm themselves for spiritual warfare, he does not envision lone rangers. He pictures soldiers suiting up for battle with their comrades-in-arms: "Praying at all times in the Spirit, with all prayer and supplication. To that end keep alert with all perseverance, making supplication for all the saints" (Eph. 6:18 ESV).
Often, I find myself praying for other Christians as though our lives are not inseparably linked in Christ, as though our finish line is not one in the same. Sanctification is a cooperative endeavor; the Spirit works in and through all believers to spur one another on toward Christ our goal.
Our brothers and sisters persevere as we pray for them. Fellow church members overcome temptation as we intercede in the Spirit. Pastors avoid humiliating public sin as their flocks desperately plead with the Lord that they may "have a clear conscience and…live honorably in every way" (Heb. 13:18 NIV). Like the Israelites in the wilderness, we are not led to the Promised Land one by one but gathered into a people on a pilgrimage.
Surely this is the journey together envisioned by the writer of Hebrews: "Therefore, since we are surrounded by such a great cloud of witnesses, let us throw off everything that hinders and the sin that so easily entangles. And let us run with perseverance the race marked out for us, fixing our eyes on Jesus" (Heb. 12:1–2 NIV, my emphasis).
Priesthood of All Believers
Nothing will drive us to prayer if not a proper comprehension of the priesthood of all believers. We are often quick to understand this doctrine to mean the priesthood of all believers—not just some. Perhaps less readily do we ponder the theological and practical significance that all believers are priests. Priests are appointed by God to certain duties.
In the Old Testament, God appointed a priestly line from the Israelites to intercede for their fellow Israelites. These Levite men were set aside to pray for the people, offer sacrifices and offerings for their sins, plead for their forgiveness, and pronounce over the people the mercy and grace of God promised to them through his covenant. The high priest would wear a breastplate inlayed with 12 gemstones—1 for each of the 12 tribes of Israel. When the he entered the Most Holy Place, he brought the people of Israel into the presence of God.
The writer of Hebrews explains that Jesus Christ has become our great high priest in the new covenant: "But because Jesus lives forever, he has a permanent priesthood. Therefore he is able to save completely those who come to God through him, because he always lives to intercede for them" (Heb. 7:24–25 NIV). Jesus enters the presence of the Father, continually interceding for us with our names embossed on his chest as he brings us into the presence of God. This is the primary duty of a priest—and Jesus performs it faithfully for all those he came to save.
In this amazing new covenant reality, we ourselves have been granted access to God through Jesus. Peter writes, "You yourselves like living stones are being built up as a spiritual house, to be a holy priesthood, to offer spiritual sacrifices acceptable to God through Jesus Christ" (1 Pet. 2:5 ESV). Because of the powerful sacrifice of Jesus's blood, the writer of Hebrews is able to invite us: "Therefore, brothers and sisters, since we have confidence to enter the Most Holy Place…let us draw near" (Heb. 10:19, 22 NIV).
It is the astounding mercy and grace of God that we are granted an audience before God's throne. Even more, it is an incredible privilege as priests in Jesus Christ to be able to bring our brothers and sisters into the presence of God. Through the broken body of Jesus, we are able to petition the Maker of Heaven and Earth in behalf of our beloved brothers and sisters.
Dietrich Bonhoeffer writes in Life Together, "Intercession means no more than to bring our brother into the presence of God, to see him under the Cross of Jesus as a poor human being and sinner in need of grace. … His need and his sin become so heavy and oppressive that we feel them as our own, and we can do nothing else but pray." Like good priests, may we be sympathetic to one another's weaknesses.
How many beloved friends, family, and church members have recently looked at you with the quiet, earnest pleading of Paul: "Brothers and sisters, pray for us" (1 Thess. 5:25)? The Father has appointed you to salvation, the Son has offered up his own blood, and the Spirit has set you apart so that you might join the priesthood of believers.
May our hearts be stirred by the grace and mercy of our triune God to administer that same grace and mercy of God through Jesus Christ by the Spirit to our beloved brothers and sisters—in praying for them.
Chad Ashby is a pastor at College Street Baptist Church in Newberry, South Carolina. He is a graduate of Southern Baptist Theological Seminary (M.Div., Biblical & Theological Studies) and Grove City College.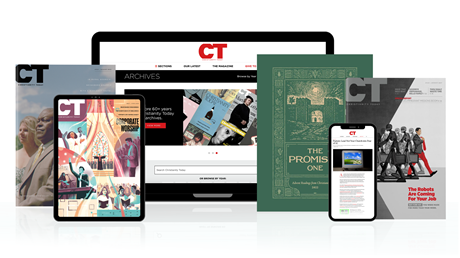 Annual & Monthly subscriptions available.
Print & Digital Issues of CT magazine
Complete access to every article on ChristianityToday.com
Unlimited access to 65+ years of CT's online archives
Member-only special issues
Subscribe
Three Theological Reasons Why We Can't Afford Not to Pray for Each Other
Three Theological Reasons Why We Can't Afford Not ...