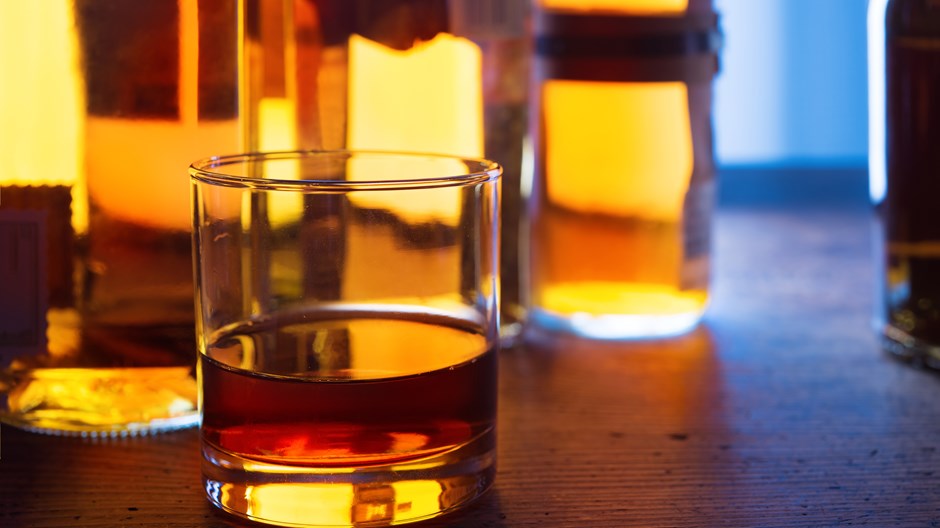 Image: Shutterstock
The deadliest incident faced by the persecuted church last Christmas wasn't radical Islamists. It was alcohol.
Liquor mixed with aftershave killed about 50 people at Christmas parties in a Pakistani village, and sickened about 100 more.
In Pakistan, as in many Muslim-majority nations where Shari'ah law forbids drinking, alcohol is closely identified with Christianity. The nation's primary alcohol producer, for example, riffs on the Bible in advertisements. Founded in 1860 by the British, Murree Brewery's slogan, "Eat, drink, and be Murree," echoes the repeated biblical idiom for short-term pleasures.
Perhaps as surprising as the existence of a Pakistani brewery is the fact that 12 Muslims were among the victims of the fatal Christmas parties. But in 2007, then–Murree CEO Minnoo Bhandara told The Telegraph that 99 percent of his customers are Muslims. And in the Middle East, alcohol sales increased 72 percent from 2001 to 2011, according to market research.
Still, in most Muslim countries only Christians may buy or consume alcohol. But not all do. Wilson Chowdhry, chairman of the British Pakistani Christian Association, estimates that about half of Pakistani Christian men drink. Roman Catholics are slightly more inclined; Protestants less so. But the women of both branches of Christianity, he says, are fully opposed.
Chowdhry, an evangelical, believes alcohol is licit for the Christian; but in deference to his wife, he does not drink. Common arguments in Pakistan will feel familiar to Americans: Alcohol will lead you to sin; it alters your consciousness before God; and the wine of the Bible was weaker than today's.
But the main issue for Chowdhry is poverty. Prohibition is coupled with exorbitant taxes, making the least expensive Murree beer cost more than a day's wage for the brick kiln workers—whom Chowdhry describes as modern-day slaves—found in many of Pakistan's villages.
In its place is local moonshine, which can be dangerous, as the Christmas deaths attest.
"The ban is in place to stop Muslims from drinking, but all it does is allow criminal gangs to proliferate," said Chowdhry. "Let people have freedom of choice, stop the bootlegging, and lower the taxes."
But only two weeks after the Christmas tragedy, Christians in Peshawar demonstrated for a complete ban of alcohol, echoing an October high court decision to shut down alcohol sales in the financial capital, Karachi.
The dry divide
As in the rest of the world, Christian attitudes toward alcohol vary. The Pew Research Center surveyed more than 2,000 leaders at the Lausanne Movement's Cape Town 2010 conference, the world's most diverse evangelical gathering ever. There was great unanimity on what it means to be an evangelical—except on alcohol.
Of the gathered leaders, 52 percent said drinking is not compatible with "being a good evangelical," while 42 percent said it was. In the global North, only 23 percent of leaders opposed alcohol; in the global South, 75 percent did so; and in Muslim-majority nations, 78 percent did so.
Their rejection mirrors the culture that surrounds them. A 2013 Pew survey found that overwhelming majorities in a dozen Muslim-majority nations consider alcohol to be "morally wrong."
In October, Iraq outdid Pakistan and passed a complete ban on its sale. Not content, extremists took the matter into their own hands. One week later, a Christian alcohol merchant was killed in Basra. In December, gunmen in Baghdad killed at least three more people in Christian-run shops that sold alcohol.
But historically, said leading Palestinian journalist Daoud Kuttab, Muslim society has accepted that Christians are permitted by their faith to drink alcohol and to sell it. For example, Muslims from al-Bireh travel to neighboring Ramallah—a traditionally Christian town—to purchase liquor, and visit the majority Christian village of Taybeh for Oktoberfest.
"Culturally, it is a stereotype that Christians drink," Kuttab said. "And many liberal Muslims are jealous."
Can jealousy of that kind of freedom attract Muslims to the gospel?
"It is a sad commentary on our witness, if that's what Muslims think about us," said Warren Larson. The professor emeritus of Muslim studies at Columbia International University (CIU) spent 23 years in Pakistan, and said most evangelicals he knows there do not drink.
Western sending agencies also tend to discourage alcohol use in the Muslim world, he said. But CIU, though it has a no-drinking policy, shows flexibility to staff and alumni working in Europe. In short, context matters.
According to LifeWay Research, only 24 percent of all senior pastors and 41 percent of Southern Baptist ones believe Scripture teaches that Christians should not drink alcohol. However, nearly twice as many—50 percent of all senior pastors and 77 percent of Southern Baptist ones—believe that Christians should still abstain.
"I live in a community with a Muslim majority, so this is something we shouldn't think about," said Mouneer Subhi, head of the Egyptian Baptist Convention, which has no formal policy on drinking. "If it will be a stumbling block to our Muslim brothers and sisters, we shouldn't drink alcohol."
In Lebanon, alcohol clearly can be a stumbling block, and not just for Muslims. Past research at the American University of Beirut found that among a sample of Lebanese university students, 87 percent of Christians had tried alcohol at least once in their life, compared to 44 percent of Muslims. But rates of alcohol abuse for those who do drink were nearly identical in both groups.
"In our region, one's religion is more of an identity than a reflection of practice," said associate professor Lilian Ghandour. "But religiosity is a protective factor against abuse and dependence in both religions."
Wageeh Mikhail, director of the Center for Middle Eastern Christianity at the Evangelical Theological Seminary in Cairo, does not believe alcohol is an identity marker for Arab Christians. But its heritage is unmistakable. Wine was part of Communion from the earliest ages, and monasteries served as the places of production.
Muslim caliphs would visit. Businesses set up shop outside the walls. Poets would celebrate the fruit of the vine. And the Arabic al-kuhl is the etymological origin of the English alcohol.
Mikhail said he has never heard a Middle Eastern pastor or theologian preach against wine as wine, only against drunkenness. Though attitudes vary by region, with such low rates of alcoholism compared to the West, he says it is "normal" for alcohol to be served at home, especially on festive occasions.
"Those who drink, drink, and those who don't, don't," he said. "It is not that crucial an issue."
Have something to add about this? See something we missed? Share your feedback here.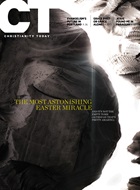 This article is from the April 2017 issue.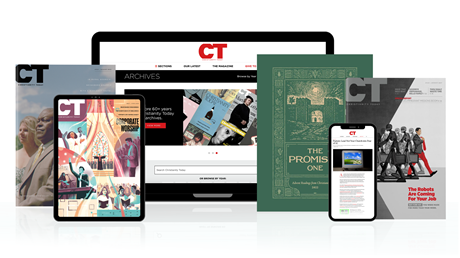 Subscribe to Christianity Today and get access to this article plus 65+ years of archives.
Home delivery of CT magazine
Complete access to articles on ChristianityToday.com
Over 120 years of magazine archives plus full access to all of CT's online archives
Subscribe Now
They Will Know We Are Christians by Our Drinks
They Will Know We Are Christians by Our Drinks