true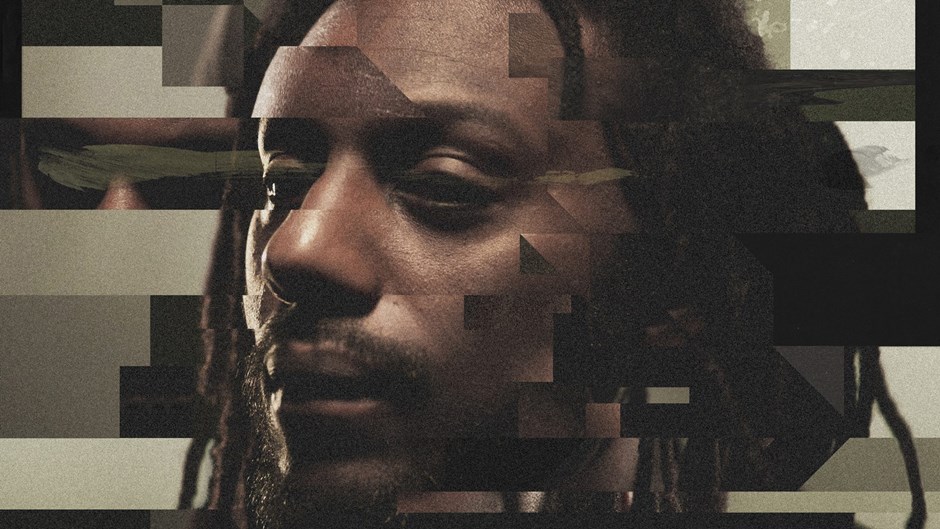 Image: Courtesy Humble Beast
With bold, prophetic fire, Los Angeles–based rapper Propaganda starts his new album, Crooked, with a daring claim: "Some heroes unsung and some monsters get monuments built for 'em / But ain't we all a little bit a monster? We crooked!"
In these two lines, Propaganda masterfully signals the tension which pervades the album, denouncing corporate sin while also being self-aware of his own sinfulness. Crooked is a self-reflective dance between the theological strands of redemption and justice—themes that are a continuation of his work as a Tunnel Rats battle rapper, Humble Beast co-founder, spoken word poet, co-host of The Red Couch Podcast (with his wife, Alma Zaragoza-Petty), poet-theologian rapper, and social activist. As he explained on the inaugural episode of the Chasing Justice podcast, "You don't see your work in the redemptive narrative any different than from work in the social justice narrative because they sit in the same story arc."
But such narratives rarely cut a straight and uncluttered path. In the spacey indie rock and obstinate march of album-opener "Crooked Way," for instance, Propaganda floats, tumbles, and tussles between the crookedness of self and the crookedness of systems of oppression within the greater story arc of redemption and social justice. While the album explores topics ranging from marriage to Prop's love of hip-hop, the central focus on Crooked is his striving as a "crooked champion" in the fight against systemic injustice and racism.
Propaganda provocatively entered the dialogue on race and the American church with the furiously flaming arpeggios and chain-gang stomp of "Precious Puritans" from 2012's Excellent. Here, he addresses pastors who quote Puritans because "they theology was good" but overlook the Puritans' participation in race-based slavery. As is typical with Propaganda, though, he then reflects inwardly on how he too has a mismatch between his own rhymes and actions. Crooked follows this same strain, coupling prophetic truth-telling about the American church and culture on race with reflections on being an imperfect vessel for such a message.
Take the album's fourth track, "Cynical": Propaganda and Sho Baraka's brash deliveries and the over-anxious shuffling guitar express the hurt, pain, and frustration that many black Christians feel over the silence and indifference of white Christians on racial justice. But then, Propaganda reflects back on his own inadequacies in standing up for justice and his failure to hope in God in the face of injustice, rapping in an internal monologue, "But you don't care to fix it, you prefer to write a song."
The balance that Propaganda is trying to achieve is delicate, since his mostly white evangelical fanbase, while apt to listen to his reflections on sin, doubt, and grace, might bristle at an album-length treatise on racism and American Christianity. Where this balance works best is in a trio of songs near the album's end: "Darkie," "It's Not Working (The Truth)," and "Andrew Mandela." On these tracks, Propaganda splits the difference between communicating his desires to eradicate caricatures of blackness, educate on systemic racism, eliminate the idols of racism, and his willingness to examine his own sinfulness and doubt.
On "Darkie," fellow poet-in-arms Micah Bourne's vocal fry blues hook lists the numerous racialized insults thrown at black people. Then, in their verses, Propaganda and Jackie Hill-Perry journey through the emotional and mental turmoil these caricatures of blackness create. Underneath their rhymes, the backwards-running siphoned synths reflect Propaganda and Hill-Perry's attempts to invert their own thinking to see black skin as beautiful—but as both express, the struggle to fight the internalization of racism is fraught with difficulty, even when one begins to love one's blackness.
With "It's Not Working (The Truth)," meanwhile, Propaganda shifts roles from uplifter to educator, surveying the long history of systems of racialized oppression against blacks in the United States. The track's use of a calm, soothing bed of '80s pop synth creates a space where listeners are eased into hearing Propaganda educate his audience on an unbroken chain of racial injustices, from slavery to Jim Crow to redlining to the war on drugs to controversial officer-involved shootings. Propaganda even draws parallels to the Holocaust, recalling the black soldiers fighting in Germany during World War II who noticed the uncanny similarities between Jewish ghettos and their own neighborhoods in the United States.
In the song's final verse, however, as the music washes back to its bare bones, the tone turns personal as Prop relays his struggle to hope that God is working to end the pattern of systemic racism. While he knows that in the long and redemptive view of history evil has been toppled over and over again, he still has doubts that this specific injustice will be abolished. His words, then, act as a reminder to himself that with God's active hand in the world, evil will not persist, and the gospel remains a hope for real justice now. Prop's pleading prayer aims to counteract the doubts brought about by his experience of living in a place that doesn't appear to value black lives.
On the next track, "Andrew Mandela," Propaganda concludes the triptych by forcefully denouncing the idols of systemic racism under apartheid in South Africa—and, in addition, the genocide of Native Americans in the US. In this track, reminiscent of Graduation-era Kanye West, Propaganda's prophetic delivery takes on the "sacred cows" of a revisionist history that seeks to ignore the racial atrocities of the past. Even here, though, where Propaganda is rightfully heavy-handed in his opposition to racial injustice, he asks God to "forgive me for my brash delivery," fully aware that he too is a man of unclean lips.
As the Teacher in Ecclesiastes longs for a comforter for the oppressed suffering greatly under powerful oppressors (Ecc. 4:1), Crooked suggests that Propaganda, too, longs for that Great Comforter and Redeemer to resolve both his inner turmoil and the outward oppressiveness of systemic racism. On every track, hurt envelopes him, hate is everywhere, and finding hope is an everyday struggle. Beneath it all, however, is a persistent hope in a God who is bending straight the crooked arc of history and the present toward redemption and justice.
Matthew Linder is a writer, co-host of Musicale Imperatives, and professor of music at National University who lives in Northern California.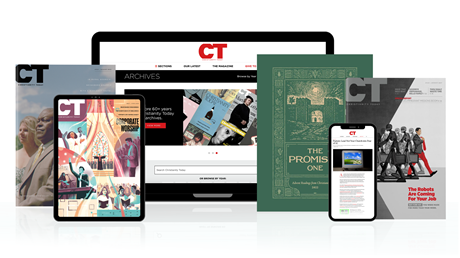 Annual & Monthly subscriptions available.
Print & Digital Issues of CT magazine
Complete access to every article on ChristianityToday.com
Unlimited access to 65+ years of CT's online archives
Member-only special issues
Subscribe
Propaganda's 'Crooked' Balances Raw Humility with Prophetic Fire
Propaganda's 'Crooked' Balances Raw Humility with Prophetic Fire