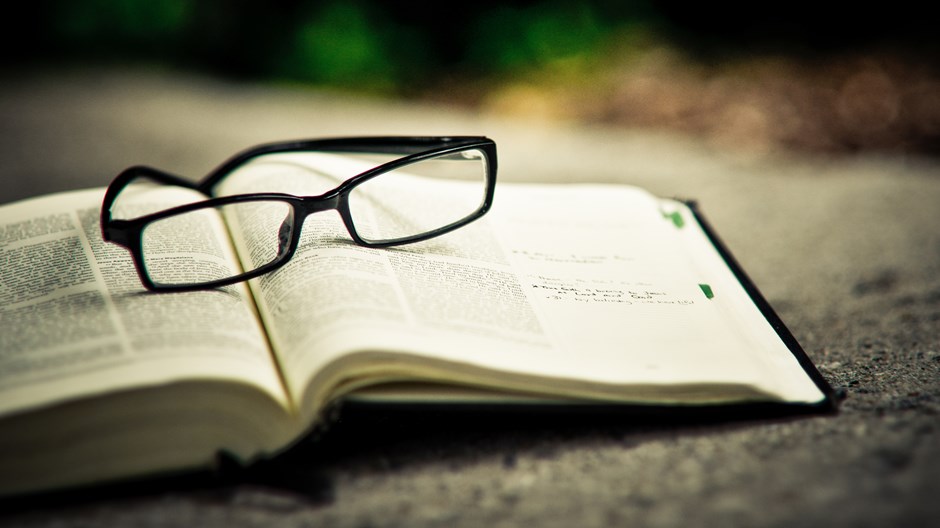 T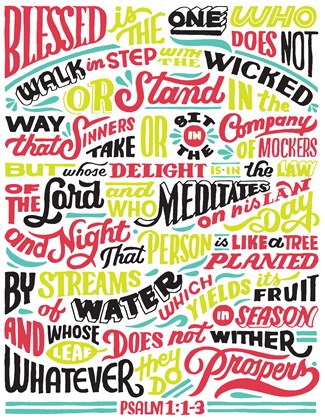 Image: Jill deHaan
he "perspicuity" (clarity) of the Bible was real to me before I even knew what to call it. It was an experience long before it became a tenet of my faith. I started to read the New Testament just as I was about to enter college. With very few assumptions, and with no theological or spiritual commitments, I simply picked up the Bible and began to read.
I read and re-read the Gospels, and then the whole New Testament. I was without instruction in almost any of the historical, cultural, political, or theological issues of the text. I was by no means sure there was a god, nor was I sure that this text and its apparent claims were true or relevant to some possible divine being. It simply seemed to me that a literate person should be acquainted with the Bible, and so it all began.
The portraits of Jesus presented in the Gospels astonished me. The four distinct angles of vision invited me to look carefully through a set of lenses at the most important figure in the New Testament. I had feared that religion made life small and insignificant. Petty religion was repellent. I didn't need religion to help me have a small heart or a pathetically self-interested worldview. I knew my own capacities in these areas were more than sufficient!
As I read, heard, and meditated on the witness of Scripture, I came to discover that what Jesus offered was in fact the antidote to smallness: the kingdom of God. The smallness that pervades much of our natural human enterprise, whether it is business, education, politics, or religion, was the problem of a shrunken heart and mind. By contrast, the kingdom of God—life under the reign of God's grace and truth in Jesus Christ—expands and unleashes our heart, mind, soul, and strength for the profound purposes for which we were made.
To my utter surprise, the Bible proved itself to be clear to me, even though I knew almost nothing about it. What the Bible made plain was that I was loved, sought, convicted, called, and redeemed by the true and living God who came to save the world—including me—in Jesus Christ. The clarity of Scripture was not an abstract principle; it was an apt description.
Learning to Delight
The Bible's plainness also made clear that to respond to this text—to the God named and made known through this text—would be to take up the most difficult, lifelong challenge I could imagine. It would be a life-enlarging, mind- and heart-expanding act of deliverance from my small self. It would mean coming to inhabit the complex story of God—a story that made claims about creation, about human identity and purpose, about moral reality, about human suffering and pain, about power and injustice, about failure and grace.
Transformation at first sounded like an exciting promise, and surely it is one. However, the promise includes the painful challenge of being remade, of being called to follow and not to be in charge, to seek first the kingdom of God, not the kingdom of self. This means a pathway that involves dying as well as living—in fact, as Jesus said, dying in order to live.
It also means being bound to an unexpected community of unlike people, the "new humanity" (Eph. 2:15) that will draw and press me out into a new world of relationships and into a deeper communion. It involves not only loving those who may love me, but growing to love those who don't love me. In fact, our God of grace invites us to follow and imitate the mercy of an enemy-loving God. This became vividly clear—indeed awkwardly, painfully, and transformatively so.
Psalm 1 eventually provided the metaphor that captured what I was learning about a life formed by God's Word, living and written. In the psalmist's language, life comes from being "like a tree planted by streams of water" (v. 3). Planted in the soil of life—my family, education, experiences, joys, and pains—life and vitality came in and out of season, nourished by God's streams of water through Scripture. Over time, I came to find my "delight . . . in the law of the Lord" by becoming one who would meditate "day and night" on God's law (v. 2).
As the opening song in the psalter, Psalm 1 was like a doorway into the whole range of life with God that Psalms captures. God's streams passed through every season that life passed through. This was not a journey of petty religion. No, it was a journey of wilder, deeper, and rawer life and engagement with God than I could have imagined.
This took me into study and meditation on the whole of the Bible, not just the Gospels or the New Testament. Sixty-six books of widely varied and textured narrative, law, poetry, history, liturgy, and more. My life was newly peopled with the patriarchs and matriarchs of Scripture. The "streams of water" came through encountering Moses at the burning bush and Jeremiah weeping. These forebears of the faith, complete with all their strengths and idiosyncrasies, re-positioned my life into the long story of God's faithfulness— with all its heights and depths, faith and confusion. Over time, it has formed my spiritual genealogy and biography.
A Book for All Seasons
The Bible, I have learned, welcomes doubters and wrestlers. Job asks questions; God does too. Abraham argues, as well as believes. Sarah waits, but in laughter. Moses obeys, but also insists. Psalmists believe, but they rage as well. There is celebration, but also lament. Amos judges, but also blesses. Peter follows, but doubts too. Paul persecutes, but also repents. All of this is incredibly rich vocabulary for the range of feelings, relationships, experiences, questions, doubts, and hopes experienced throughout human life. The authentication of the Bible's authority appears both in its witness to what it means to be human and in its witness to the God who made us to be so—our Creator, Redeemer, and Lord.
My journey with the Bible eventually led me to a call as a pastor and preacher, to urge others to find life through Scripture's "streams of water" that would draw them to the living Word, Jesus Christ. I longed for the clarity of the Bible that was changing me in Christ to do that work in others as well.
I chose Fuller Theological Seminary to study specifically because at that time it was embroiled in a "battle for the Bible" over the nature of biblical authority. This appealed to my desire to critically investigate the Bible I had come to trust, especially as one devoted to its claims. It turned out to be just the right place for such an intellectual and spiritual investigation, and my abiding confidence in the unique authority of Scripture has been an undergirding commitment and experience ever since.
Just as the writers of what became Scripture did their work in various settings over millennia, so the readers of Scripture also span time and geography, culture and context. Having now preached on most continents, not to mention in the polyglot of Berkeley for most of three decades, the clarity of Scripture has only continued to be evident to me.
The Bible exercises and displays its authority across all divisions and differences of class, education, culture, ethnicity, race, and religion. The Word of God does divide, but it does so for the sake of clarity, conviction, and hope. However urbane and cosmopolitan, skeptical and doubting, or poor and broken people may be, God's Word speaks with authority and power. Just as water will always find its own way, so the Bible's "streams of water" do the same—finding their way into parched and thirsty lives to bring new life.
Living Out the Clarity of Scripture
What's "clear" in Scripture is not always what seems transparent or plain, of course. No reader of the Bible is a neutral reader. We all read in the ways that our contexts have shaped us to read. So we need to encounter the Bible's clarity despite ourselves. George Eldon Ladd once said in a class at Fuller that the reason we need to pray before we read and study the Bible is not because we will fail to understand the grammar and syntax. Instead we pray because if we really hear what the text is saying, we will have so much to lose—so much dying to do—that we will distort the message in order to preserve our own ways and preferences.
The history of Bible reading testifies both to Scripture's clarity and to the church's capacity to distort it. It is easier to appear to be a pious student of the Bible than to live the life that such a student is being called to live through the Bible. The clarity of the Sermon on the Mount is meant to call us to enact a peculiar life (Matt. 7:24–27).
It's not simply the clarity of comprehension for which Jesus calls us to be "perfect," but a life that looks increasingly like the life of the Word made flesh. This is the final test of the Bible's clarity: Can people read our lives and see the life of God in us? This is the perspicuity that God has given us in the Bible, a clarity that is meant to be readable in part through the unfinished lives of those who read and trust it.
The legacy of Bible reading is patchy. Christians have not always been faithful to read the Word of God, and even when we do, we don't always produce lives of clarity that allow others to glimpse the life of God in Christ. The Protestant emphasis on Scripture itself can be (and at times has been) another of the small-making tendencies to which human beings are so easily inclined. We need to recall Jesus' admonition to the scribes and Pharisees when we fall prey to studying the Law as though we think we will find life in it. Rather, we must find life in the one who is Life and who calls us to live out that life in love, not just in more Bible reading.
The clarity of our faithful Bible reading is meant to show up in the clarity of our faithful lives.
I was converted again to this conviction one night in northern Uganda. At that time, the Lord's Resistance Army was still at its evil games, and children slept in "night commuter" camps to stay alive and to avoid being captured and tortured into becoming child soldiers. This particular night, as every night, hundreds of children came to sleep together in the rough of an empty school. Only one adult was present, a middle-aged woman, available to help and comfort any who might have need. Her husband and children were at their home a few blocks away. She explained that she came each night as a volunteer to be of help.
I asked her why she was doing this. She talked about the children's need and her desire to do what she could under such difficult circumstances and in the face of such fears. Still wanting to know more, I pressed, "But what motivates you to care? Why do you do it?" She looked me up and down and finally said, "Well, I am what you call a Christian. I read my Bible every day, and every week I go to a church where we eat something called the Lord's Supper. I can't imagine doing those things all my life and not coming here. Where else would it lead?"
May God's people so read the clear teaching of the Bible, and so live its message, that we testify that the Living Word has been clearly written on our very hearts.
Mark Labberton is president of Fuller Theological Seminary. His most recent book is Called: The Crisis and Promise of Following Jesus Today (InterVarsity Press).
Have something to add about this? See something we missed? Share your feedback here.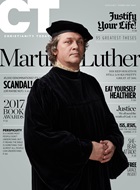 This article is from the Jan/Feb 2017 issue.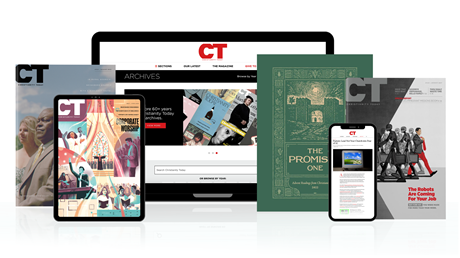 Subscribe to Christianity Today and get access to this article plus 65+ years of archives.
Home delivery of CT magazine
Complete access to articles on ChristianityToday.com
Over 120 years of magazine archives plus full access to all of CT's online archives
Subscribe Now
The Bible's Clarity Should Be Evident in Our Lives
The Bible's Clarity Should Be Evident in Our Lives