true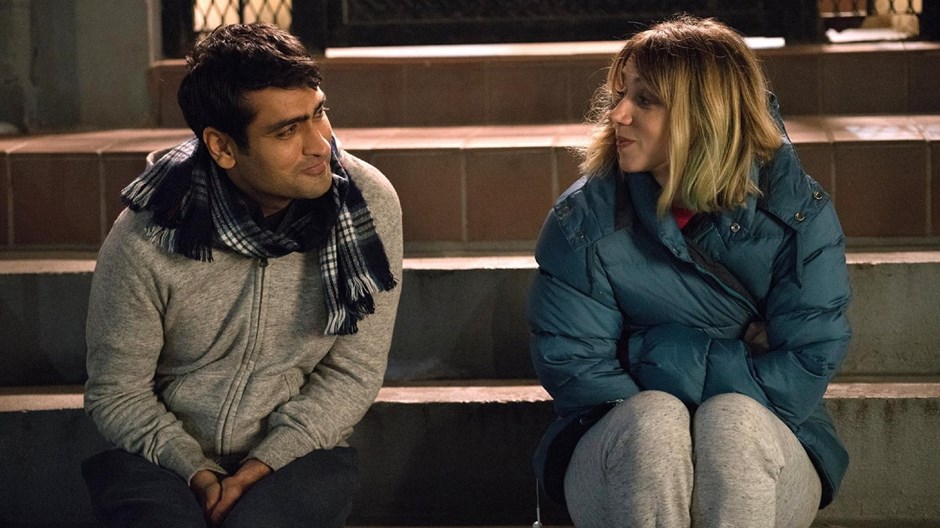 Image: Courtesy Lionsgate
This is the year of the second-generation immigrant story, and I am here for it. Between Aziz Ansari's Master of None season 2, Hasan Minhaj's Netflix comedy special Homecoming King, and the new romantic comedy The Big Sick (starring and co-written by Kumail Nanjiani), we are seeing a trend that I fervently hope turns into a proper movement.
For too long, my favorite genres—including romantic comedies—have been narrowly centered around the lives of mainly white middle-class individuals dealing with (what seems to me) very minor problems as they stumble towards bliss. In the hands of writers and creators like Ansari, Minhaj, and Nanjiani, however, lived experiences serve to bring out the complexities hiding beneath simple narratives. While all three writers and comedians tackle common topics like romance, coming-of-age, and immigrant experiences, they subvert the norms by focusing on communities instead of individuals in their art—something Christian viewers will no doubt resonate with.
Currently, we are facing a real need to see the world through a variety of perspectives—especially from religious and ethnic minorities. In a uniquely polarizing moment in time, having Muslim communities tell their own coming-of-age-in-America stories can be both cathartic and thought-provoking. The common threads of humor, poignancy, and a subtle subversion of familiar territory (especially in the realm of romantic comedies) are what make these projects so thoroughly engaging—especially in the recently released The Big Sick.
Let me start by putting my cards out on the table: The Big Sick is the romantic comedy I have been waiting for my entire life. Real-life married couple Nanjiani and Emily V. Gordon wrote a version of their own true story that is clear-eyed about the realities of love, even as the premise takes some sharp turns into stakes that are higher than average for most rom-coms. The "big sick" refers to Emily, played in the film by Zoe Kazan, being placed in a medically induced coma for a week to save her life. It is also incredibly funny. For a film with the central premise of a medical emergency, it was a lovely surprise to find myself laughing harder—and longer—than I have in perhaps the past year.
One of the producers is Judd Apatow, so viewers should note that there is plenty of language and a few suggestive jokes and scenes; however, such choices don't detract from the humor and sweetness that permeate the film.
The storyline is also incredibly romantic, but in a rather curious and expanded way: As others have pointed out, this isn't just a film about a boy trying to get a girl. Instead, it involves the boy trying to connect to a host of family members: his parents, his brothers and sister-in-law, and, in the most hilarious, touching, and awkward of scenarios, his ex-girlfriend's parents (Ray Romano and Holly Hunter, both incredibly watchable).
I was drawn to see the film after hearing an interview with Nanjiani and Gordon in which they discussed being married for almost ten years and what it has been like to weather the differences in culture and religion between their two families—not to mention the medical crisis that propelled their relationship into a real and lasting commitment. As someone who has also been married for ten years, experienced several medical emergencies (involving almost a month total of living in the twilight zone known as "hospital time"), and had to deal with major issues involving in-laws, this movie felt true to life.
The truth is that for many people around the world, the heartbeat of our lives revolves around the question of suffering and what we are to do in response to it. Rather than being escapist comedy, Nanjiani and Gordon grounded their film in conflict while still managing to spark my imagination for all the possibilities of the overwhelming good of committing ourselves to one another and communities in spite of the pain. This connects The Big Sick to my favorite romantic comedies, which are also seemingly light-hearted, but contain at their core a central tragedy. (Think Sleepless in Seattle, which is a movie about grieving of the death of a spouse, or While You Were Sleeping, which also involves a coma and a protagonist who lives an isolated, lonely life after her dad dies of cancer.)
But where stories of second-generation immigrants diverge is in the added layers to the complexity in romantic and career pursuits. In his Netflix comedy special Homecoming King, for instance, Hasan Minhaj delves deeply into what it means to be different in a culture that values homogeneity, leaving the viewer both marveling at his humor and goodwill and feeling bereft at all the obstacles (including outright hate crimes) both he and his family have had to face in America. In Master of None, meanwhile, Aziz Ansari does not focus quite so heavily on what we would blithely call "culture clashes," but addresses some of these issues indirectly—specifically in the season 1 episode "Parents" and the season 2 episode "Religion." While the main focus of the show is on Ansari and his millennial wanderings in a new world of online dating apps and missed connections, these glimpses into the backstories of an older generation of immigrants to the US are both beautiful and heartbreaking. As Ansari breaks away from his family's culture—and, more specifically, from practicing their religion—we are shown just a small taste of what this means to the parents: disappointment, resentment, and ultimately, acceptance.
The Big Sick takes this a step further, showing how high the stakes are for Nanjiani's tightly knit Pakistani family, where arranged marriages are the norm. I was particularly grateful for the scene in which Kumail's father (played wonderfully by Anupam Kher) reminds him that the American Dream was not just for their children—it was supposed to be for the entire family. Seen through the eyes of the parents, Kumail leaving behind tradition, religion, and the cultural expectations of their community feels like a death of sorts. To Kumail's parents—and to many others coming to terms with what it means to raise their children in a pluralistic world—the storyline of The Big Sick is one big tragedy, with very little comedy to be found.
Stakes like these, however, propel the comedy and ingenuity of actors and writers like Ansari, Minhaj, and Nanjiani to a place that not only entertains but instructs us for how to operate in a world so full of suffering, compromise, and tested commitments. For The Big Sick in particular, I couldn't help but feel hopeful after I watched it. This was a love poem with teeth, a comedy with heart, an ode to families—both families of origin and the families we create lifelong commitments to.
As people who value tight-knit families and religious practices, Christians especially will see themselves mirrored in this story while also learning new aspects of what it means for ethnic and religious minorities to navigate a complex society. In an increasingly fractured and divided society, it is the bridge-builders—including second-generation immigrants—who are the ones with a vision for how to move forward. And the best part is, these artists will have us both laughing and crying on the journey toward rediscovering how to remain faithful to the people we love.
D. L. Mayfield lives and writes in Portland, Oregon. She is the author of Assimilate or Go Home: Notes from a Failed Missionary on Rediscovering Faith (HarperOne).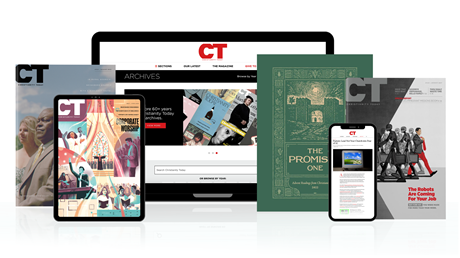 Annual & Monthly subscriptions available.
Print & Digital Issues of CT magazine
Complete access to every article on ChristianityToday.com
Unlimited access to 65+ years of CT's online archives
Member-only special issues
Subscribe
'The Big Sick' Is a Rom-Com about a Broader Kind of Love
'The Big Sick' Is a Rom-Com about a Broader Kind of Love