true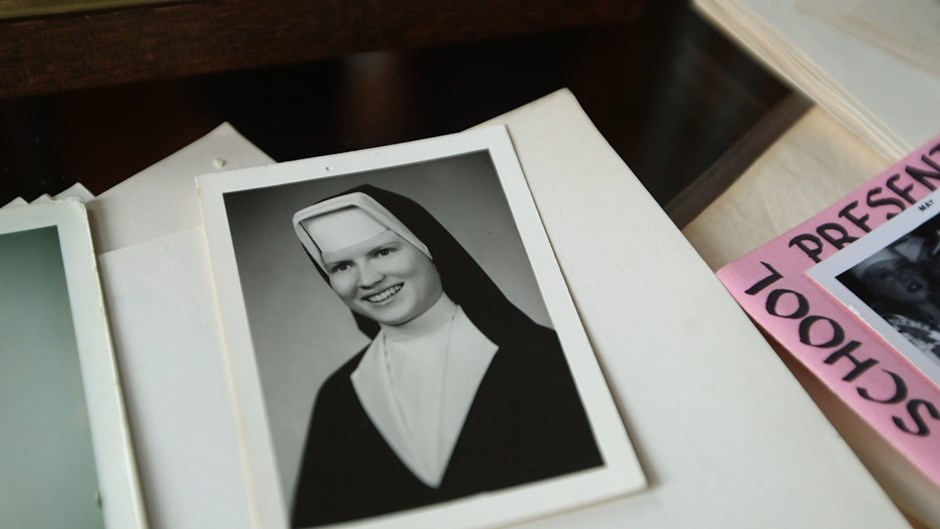 Image: Courtesy Netflix
If you've eyed some of Netflix's recent additions, you've probably spotted a picture of a young nun accompanied by the mildly ominous title, The Keepers. Or maybe you've heard about it: The series is currently making waves, with more than one critic comparing it to David Simon's The Wire.
Those who know a bit about the show's background might find this to be an odd comparison, since The Keepers is a documentary, and The Wire, for all its gritty realism, is still a work of fiction. The comparison makes a bit more sense, though, when we press into the details: Like Simon's show, The Keepers takes place in Baltimore, Maryland, and, like The Wire, it offers a near-comprehensive exposé of institutional corruption.
But here's an honest question: Do we really need another crime documentary in our queues? The recent proliferation of these titles is dizzying: HBO's The Jinx, Netflix's Making a Murderer, This American Life's Serial podcasts. Isn't The Keepers just more grist for the true crime mill at this point?
I'm compelled to warn you that Netflix's The Keepers is one of the more horrifying entries in this recent spate of true crime documentaries, both because of the nature of its subject matter, which concerns murder and sexual abuse, as well as its unflinching depiction of the long-term consequences suffered by the victims of these crimes. In many ways, however, it's this stark depiction of profound injustice that makes The Keepers a valuable, albeit challenging, watch.
The series revolves around the unsolved murder of Catherine Cesnik, which took place in Baltimore in 1969. By all accounts, Cesnik was one of the most revered teachers at Archbishop Keough High School, a prestigious all-girls institute that billed itself as a Catholic bastion of female empowerment. Her former students describe her as a person whose outward beauty matched her heart. She was more than a teacher to many of these young girls; she was a trusted mentor and confidant.
When Cesnik's body was discovered at a local garbage dump, it sent shockwaves across the community. Friends and family were devastated. For some of her students, however, sorrow was compounded with dread as the details of the murder began to look less random and more like a conspiracy. Despite these mounting suspicions, though, the murder remained a mystery.
Though the investigation is still ongoing, not everyone was willing to leave the matter to the Baltimore police department. Two of Cesnik's former students, Gemma Hoskins and Abbie Schaub, are retired from their respective professions (Hoskins was a teacher, Schaub a nurse) and now devote their energies to solving the murder of their beloved teacher.
Hawkeyed and determined, Hoskins handles the first-person chores: cold calls, interviews, coffee, lunch, and dinner appointments. Pretty, shy, and resourceful, Schaub is the researcher whose main appetite is for "data" rather than speculative anecdotes, legal hunches, and personal intuition. She's even developed her own crude filing system for the information she's accumulated over the years. In the documentary, these two D.I.Y. detectives function as stand-ins for the audience.
Understandably, much has been made of the ways in which shows like The Keepers place the onus on the American public to take action: The wildly popular "Serial" podcast, for instance, led to a renewed interest in Adnan Syed's case, and was thus instrumental in securing his retrial, and HBO's The Jinx provided prosecutors with valuable information on real estate scion Robert Durst. Meanwhile, with its alarming portrait of police intimidation, flagrant procedural disregard, and legal ineptitude, Netflix's controversial Making a Murderer docuseries galvanized the public to abandon their couches and bring their outrage directly to the President's attention in a formal petition to the White House that garnered over 120,000 signatures.
Taking this dynamic a step further, The Keepers manages to incorporate the public into its very storyline. Hoskins and Schaub embody the idea that citizenship is about much more than one's nationality. Part of this "much more" involves utilizing whatever resources we have at our disposal to hold the powers that be accountable when they fail us. While we can't fix every lapse in the justice system, we are far from helpless. Resilience, hard work, and dogged persistence can go a long way toward making a difference—even if that difference involves only one long-forgotten case. Hoskins and Schaub are the show's beleaguered faces of hope, and we are meant to see their struggle as our own.
Complicating the show's tentative optimism, however, is the outspoken Jean Wehner. Known simply as "Jane Doe" in the series, Wehner's sordid revelation involves everything from systematic sexual abuse to the murder of Catherine Cesnik itself. As an adult, Wehner began to recover increasingly oppressive memories of her teenage years, memories that involved molestation, rape, and even murder. It turns out that behind the respectable academic façade, Archbishop Keough High School was a den of sexual abuse.
Wehner's account not only implicates other clergy members, but also points to malfeasance within the church, the police force, and the justice system. According to Wehner, the ringleader was none other than Fr. Joseph Maskell, the school's chaplain and counselor. Most importantly, Wehner claims that Maskell once threatened her by taking her to see the decaying corpse of Cathy Cesnik, the only person who seemed capable of putting a stop the incessant abuse.
Ryan White, the man behind the scenes of The Keepers, spent three years on the documentary. His investment in the case is also personal: White's aunt was one of Cesnik's students and a classmate of Wehner's. There's little doubt that this personal connection played a major part in securing Wehner's trust. Having already encountered fierce legal resistance to her allegations, she is now very cautious about sharing her story. (She threw down the gauntlet in her initial meetings with White, subjecting the director to a thorough interrogation before she agreed to appear in front of his lens.)
As The Keepers clearly demonstrates, White more than earned Wehner's trust. Her onscreen descriptions of her ordeal at Archbishop Keough are some of the most harrowing I've personally ever endured. Staring straight into the camera, Wehner describes deeds of such excessive cruelty and abject degeneracy that it's hard to imagine how she can even marshal the strength to form the words. At one point, she finishes recounting a particularly perverse and grueling event, puts her head in her hands, and begins to weep. White keeps the camera on her for what feels like an eternity.
Though The Keepers mounts an impressive argument for a web of corruption that encompasses everything from the Roman Catholic Church to the justice system, numerous gaps remain. In this sense, White is honest about the fact that his main goal was not to solve Cesnik's murder, but to give a voice to those who continue to suffer. It probably won't come as a surprise that the show's end is far from neat and tidy. If you're looking for closure, The Keepers isn't for you.
So who precisely is The Keepers for? It's for people whose stories are ignored and who continue to suffer in silence. It's for people who recognize that grave injustice is everywhere, hidden in plain sight. It's for people whose blithe avoidance of such subjects has hardened into a callow form of moral complacency. It's for those who recognize that the world is broken beyond all human repairs. It's for those who long for cosmic justice.
In the largely affluent West, we're not often comfortable talking about God's justice and righteousness, preferring instead to place the emphasis on his love, mercy, and grace. For those of us in frontline ministry, too, there's a real temptation to sidestep some of Scripture's more uncompromising passages. Contrary to popular belief, however, both Testaments display vengeful material. (Consider, for instance, the Book of Revelation, which may be the most violent and unsparing book in the Bible.)
While grave injustice may disturb us, though, it also has a way of opening our eyes to the need for a divine judge—and few things will confront us with this need like victims whose oppressors manage to avoid any real consequences for their actions. Maskell is now deceased, his many crimes unpunished. Cesnik's death is still unsolved, her murderer(s) either free or safely tucked away in an unassuming grave.
In the concluding chapter of his magnificent book, Exclusion and Embrace, Miroslav Volf examines the tension between the "crucified Messiah" and the fierce "Rider" upon the white horse who comes to "strike down the hopelessly wicked." Is this really the same God? It's an old question that hasn't gone away. Volf contends, "The cross is not forgiveness pure and simple, but God's setting aright the world of injustice and deception." God's righteousness is contingent upon his punishment of those who unrepentantly impugn his goodness and mercy. That includes those who callously exploit the innocent.
It is here that The Keepers reminds us of the need for cosmic justice, of the fact that we have reason to rejoice over God's righteous judgment. As Volf says, "The violence of the Rider on the white horse, I suggest, is the symbolic portrayal of the final exclusion of everything that refuses to be redeemed by God's suffering love. For the sake of the peace of God's good creation, we can and must affirm this divine anger and this divine violence, while at the same time holding on to the hope that in the end, even the flag bearer will desert the army that desires to make war against the lamb."
The villains at the center of the The Keepers escape earthly justice. As Christians, however, we recognize that no one escapes the living God. For some, his presence is bliss eternal. For others, it is a fearful prospect indeed.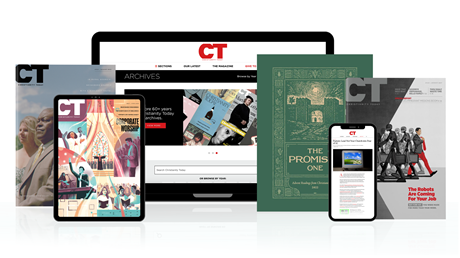 Subscribe to Christianity Today and get access to this article plus 65+ years of archives.
Home delivery of CT magazine
Complete access to articles on ChristianityToday.com
Over 120 years of magazine archives plus full access to all of CT's online archives
Subscribe Now
In 'The Keepers,' Harrowing Crimes Awaken Our Longing for Justice
In 'The Keepers,' Harrowing Crimes Awaken Our Longing for Justice