true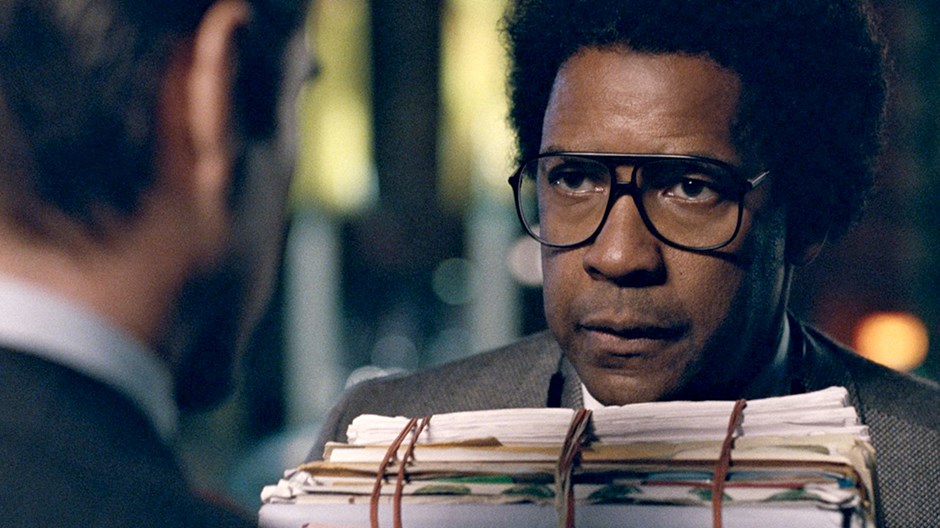 Image: Courtesy of Columbia Pictures
To churchgoers, Denzel Washington comes across as the ideal movie star. An Oscar winner accepted among the mainstream elite, he is also open, even evangelical, about his Christian beliefs.
In person, the 62-year-old speaks like a Pentecostal preacher about both Christ and his new movie, Roman J. Israel, Esq. He says the legal drama, like many other projects in his repertoire, is influenced by his faith.
"I'm doing what God told me to do from the beginning," Washington told reporters including Christianity Today. "It was prophesied that I would travel the world and preach to millions of people. It was prophesied when I was 20. I thought it [would be] through my work, and it has been."
With a pitchman like that, it is no surprise that Hollywood would maximize Washington's personal piety by attempting to draw faith audiences to his movies, even violent and R-rated ones like 2010's Book of Eli and 2004's Man on Fire.
Sony and WIT, a niche public relations company hired specifically to market films to faith communities, flew religion entertainment reporters out to Los Angeles this month as part of a full-court attempt to convince religious moviegoers to embrace Roman J. Israel, Esq. The film is about an experienced, but autistic, defense attorney who must learn to negotiate his values when he's forced to take over the business side of a historic civil rights firm in Los Angeles.
Hollywood has awakened to the power of church audiences, particularly following the success of 2004's The Passion of the Christ, as well as Christian movies that turned out to be relative box office hits like Heaven Is For Real, God's Not Dead, and War Room.
Secular movies ranging from 2013's horror film The Conjuring to last year's Oscar-nominated Hidden Figures have been marketed to faith communities based on the varying merits of their "spiritual" and "idealistic" content. The studios are not picky about what elements could be used to persuade religious or spiritually minded crowds to pack theaters.
The title character in Roman J. Israel, Esq., for example, puts his values ahead of anything else in his life. To stay true to his ideals, he sacrifices relationships, money, and reputation. Washington plays Israel as a true believer in justice.
"He's working toward a better humanity," said Dan Gilroy, the movie's writer and director, describing Israel as intentionally drawn as a Christ figure. "He's a role model in the sense that he's overlooked ... yet he's an absolute hero."
Gilroy, who wrote the movie with Washington in mind, told a screening audience that he wanted to explore the motivation of an activist who would keep working toward "a better good" without the world's encouragement. He said the takeaway of the movie is that "we are all agents of change."
"We have a shared humanity," the writer said. "Whatever you believe in, stand up for it."
It's a theme Christians can get behind and relate to—the desire to stick to one's values, even in the face of hardship. However, Roman J. Israel, Esq. is more about the inspirational power of humanity than the power of God.
Israel is an imperfect role model with views loosely inspired by the Bible; Washington described his character as "Old Testament [with] faith in the law."
Many involved in the movie are sold on the "role model" message of the film. Washington said that the good intentions of the movie and the characters were a big part of the reason he joined the project.
Gilroy, whose only other writer/director credit is for 2014's Oscar-nominated Nightcrawler with Jake Gyllenhaal, often explores themes of character in his work. Real Steel (2011) with Hugh Jackman was based on a Gilroy story. He also co-wrote the screenplay for The Bourne Legacy (2012).
Both Washington and Gilroy are open about their faith, praying together and sharing Scripture with each other on set. "We know who we work for, and we're just trying to do our best work," Washington said. "God put us together."
Washington is often drawn to projects that emphasize the power of choice and the ability for one person to make a difference in the world. But those characters can fall across the good guy–bad guy spectrum—and demonstrate high levels of violence, revenge, and fatalities in his action hits.
He is currently mid-shoot on The Equalizer 2, the sequel to 2014's ultraviolent hit. A large percentage of churchgoers would find it difficult to watch these movies, and they're not necessarily being marketed to churches. Yet, again, Washington doesn't leave his faith aside to film; he and director Antoine Fuqua share a "daily word" every day on set and text each other Bible verses.
During two events promoting Roman J. Israel, Esq., Washington used questions about his movie character to launch a homily—often first quoting Scripture—about the importance of doing the work in front of you and impacting whatever community you're in. He encouraged the next generation to use their opportunities but beware the dangers of social media.
"My mother said to me when I was 59, 'Denzel, you do a lot of good. You have to do good the right way.' And you know what I'm talking about," Washington said. "I don't drink anymore, I don't do any of those things. I'm all about the message, to the degree that I know it, and I'm unashamed and unafraid to share it."
Washington does seem to share the message in person—and may draw out, in discussion, more faith themes in his movies than are explicitly there in the frame. Christianity Today's former movie critic Alissa Wilkinson has written about movies that depict "the specifics of religious practice" as a demonstration of faith. It's a harder category to discuss, define, and market to, since these movies may not specifically depict religion or religious characters, like many in Christian cinema do, but still evoke the qualities of faith.
Still, no movie, no matter how explicit or implicit its spiritual message, will ever substitute for the gospel. But sometimes a work of art can try to point people in that direction—and so can the passionate witness of an actor like Washington. The people involved in Roman J. Israel, Esq. seem to genuinely hope their movie works that way.
Roman J. Israel Esq. also stars Colin Farrell and Carmen Ejogo. It releases nationwide November 22 and is rated PG-13 for language and some violence.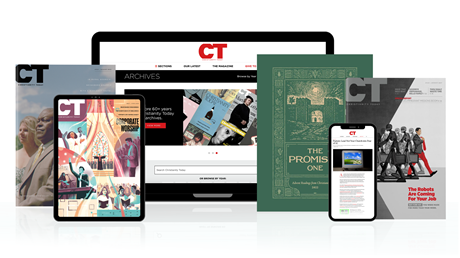 Annual & Monthly subscriptions available.
Print & Digital Issues of CT magazine
Complete access to every article on ChristianityToday.com
Unlimited access to 65+ years of CT's online archives
Member-only special issues
Subscribe
Do We Need Another Denzel Washington Christ Figure?
Do We Need Another Denzel Washington Christ Figure?