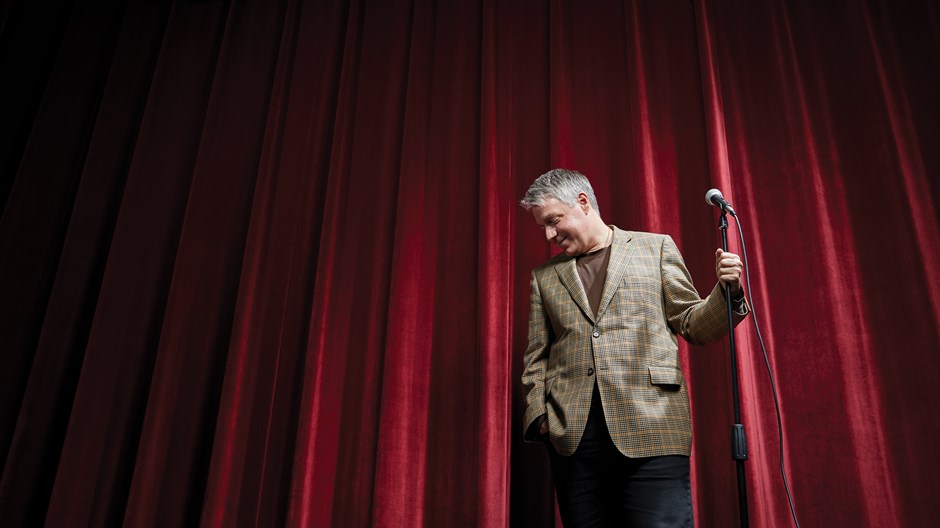 Image: Ken Richardson
For the longest time, comedy was my religion. As a stand-up comedian, I performed in bars, theaters, and restaurants that functioned, essentially, as my churches. If you asked about my theological perspective, I would have replied that I was a comedian first and an atheist second. For me, a Christian life and a comedian's life were polar opposites. I was only interested in getting to the next show and making people laugh.
I grew up in a Methodist church, begrudgingly participating in the yearly Christmas pageant. As one of the three wise men, my costume consisted of an oversized men's bathrobe that dragged behind my feet like a wedding veil made of shag carpeting. We had no frankincense, so I carried a bottle of cologne in a decorative glass shaped like a pirate ship. The scent of Old Spice would hover around me as I progressed past the stained-glass windows toward the manger scene by the altar.
Nothing specific happened to scar my view of religion. I simply drifted away. In my eyes, I was a good person, and that was all that mattered. Every now and then, I would try attending church or reading the Bible, but the commitment was always short-lived. Whenever I got to Matthew 10:37 ("Anyone who loves their father or mother more than me is not worthy of me"), I would close the book and walk away. The truth is, I was uneasy with the concept of making God the most important thing in my life—more important than your spouse, your child, your dog, or your Xbox. That type of thinking was anathema to me. I was quite clear on my goal in life: I wanted to be a comedian.
Nothing to Say
I attended the (now-closed) Second City Training Center in Cleveland, where I studied improv theater and comedic writing. After leaving the program, I started performing and soon discovered how difficult it is to break through in the comedy world. Those early years featured one hard learning experience after another, mostly in venues better suited for pool tournaments than stand-up acts.
But I stuck with it and began seeing success. I had a story published in Chicken Soup for the Soul, and I got the chance to perform it live on New England Public Radio. I was featured on a CBS News documentary on storytelling. In my early days, I assumed that professional success would bring complete satisfaction, but the exact opposite occurred. No performance or piece of writing lived up to the standards I had set.
Around each other, comedians will share intimate secrets they might not share with anyone else, even a spouse. It forms a tight bond. Craig was one of my "brothers" in the stand-up fraternity. Normally, I would see him once a week, but when he got sick (and didn't tell anyone), several months passed without a word. Then he just vanished without a goodbye. I organized a memorial show to honor his life, knowing he'd want people to laugh. But when I went on stage and tried to say something meaningful, I kept drawing a blank. Even though I had known Craig for years and could recite his entire comedic act, I had nothing to say.
That night, I realized that it's possible to "know" someone without knowing anything significant. I had no idea whether he believed in God or had ever wondered what happens after we die. It bothered me that it never would have crossed my mind to ask those questions. And it bothered me that comedy didn't seem to have any answers.
So I started reading the Bible and attending church again, still clinging to the notion that I was an atheist but willing to try a new experience. This was not the church of my youth with the stained glass and steeple. It was one of those contemporary churches that felt like a grocery store deli crossed with The 700 Club.
Slowly but surely, I started noticing subtle changes in my behavior and outlook. I am not someone who handles mundane struggles easily. At home, a typical Friday-night conversation might involve me yelling, "I have lost the remote control—that's proof that there is no God!" and my wife, the voice of reason, advising me to "check between the cushions and have patience." But as I read the Bible, I came across accounts of people enduring tragedies far worse than not being able to watch Netflix.
So I resolved to work on finding gratitude in the midst of small, everyday aggravations, like when my son doesn't want to go to school or when I'm having trouble coming up with anything funny. The more I thought about Christ and his suffering on my behalf, the more I would laugh at things that once troubled me.
Around the same time, my iPhone playlist underwent an inexplicable shift. I am a huge fan of heavy metal, so it surprised me to find songs by DC Talk and Hillsong Worship butting in amid the likes of Metallica and Megadeth. At this point I thought, What is happening to me?
Putting God First
One Sunday after church, I was talking with my pastor about our mutual love of the band The Smiths, which was surreal. I didn't think being a fan of 1980s Gothic emo groups was part of the typical evangelical Christian pastor's toolbox. As he got into his car, I yelled, "Hey, at some time I'd like to talk to you about how to read the Bible without going stark raving mad." Instantly, I regretted it.
We set a time to meet, but I didn't go. I was scared he would try to convert me over a plate of eggs Benedict. I told him religion was new to me, and I wasn't sure where I stood. He was understanding, and we set another time to meet. Although he prayed before we ate, mostly we just talked—about family, college, hobbies—like regular people. At this point, I was walking a theological tightrope, balancing the atheism I had known with the faith I was discovering. Had my pastor tried pushing an agenda or point of view, he might have upset that balance and sent me retreating into atheism.
I was still confused about one thing: making God the most important thing in your life. I wasn't sure I could put anything over my own personal goals.
A few days later, I was parked in a shopping plaza when I decided to try looking at things from a Christian perspective: "If there is a God, and he is all-knowing and all-loving, then he would know everything about me, and I would find ultimate satisfaction in him. And that relationship would affect all the relationships in my life in a positive way."
Comedy had been the focus of my life. I realized that even when I was present with my family physically, mentally I was forever in pursuit of the next joke for my routine. I thought back to Matthew 10:37, the verse I once found so abhorrent, and suddenly it became a thing of beauty. In a moment of clarity, I saw how my own pursuits had pushed me away from what is most important. I finally understood what it felt like to put God first.
Then I freaked out, because you are supposed to have this type of experience on a mountaintop, not parked in front of a Subway restaurant.
Two days later, I set an appointment to meet with my pastor. But as I walked from my office to the restaurant we had chosen, I didn't feel a trace of anxiety, because I knew I was already a Christian. I had been terrified that putting God first was going to paralyze my sense of humor. Now I delight in bringing to him all of who I am, comedy included.
Michael Ray Kingsbury is a stand-up comedian and comedic storyteller living in Vermont. He performs throughout New England and upstate New York.
Did this testimony resonate with you? Let us know here.
Have something to add about this? See something we missed? Share your feedback here.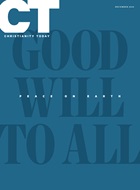 This article is from the December 2018 issue.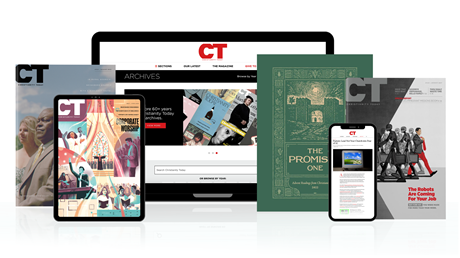 Subscribe to Christianity Today and get access to this article plus 65+ years of archives.
Home delivery of CT magazine
Complete access to articles on ChristianityToday.com
Over 120 years of magazine archives plus full access to all of CT's online archives
Subscribe Now
I Was a Comedian First and an Atheist Second
I Was a Comedian First and an Atheist Second