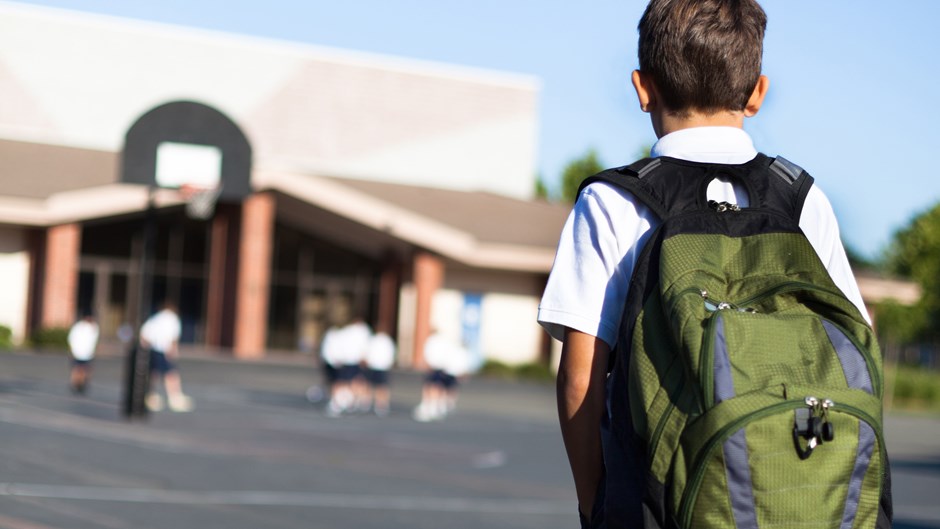 Image: slobo / Getty Images
My three kids attend a public school we love. Its year-round calendar is a working parent's dream. Our oldest is hooked by coding club. Mrs. Brown wows my middle child twice a week when she pulls out the paint and sing-along songs in the arts room. Preschoolers from a range of income levels and backgrounds hang up their coats every morning with my youngest.
We selected this school by applying for open slots through the area's Schools of Choice program. We chose it over the elementary school a five-minute walk away from our front door. We chose it over magnet schools in our resident school district. And we chose to drive our kids to their school in the suburbs every day.
"School choice" is a generic term for a range of options, from open-enrollment or voucher programs to charter schools, virtual schools, magnet schools, or some hybrid of these. School choice season has already begun around the country. Already, I'm seeing Facebook ads for schools as well as billboards, postcards, and open house invitations.
It's in the news, too. Education Secretary Betsy DeVos has advocated for choice for decades— especially in our home state of Michigan—and now choice advocates have won a victory with the tax bill. A provision allows parents to use a 529 savings account to pay for private K–12 schools, tax-free.
School choice promises to deliver freedom and opportunity. DeVos's goal, as stated on her website, is to see families "being released from their zip codes." Our family is one of those. And yet: School choice has not given our family freedom.
Every few months my husband and I wonder: Did we give Lansing public schools a fair try before we applied for the suburban district? Did we choose our children over our neighborhoods' children? And—here's the bigger question—are we as Christians to be "released" from our zip codes?
Two years ago, school choice seemed like the perfect compromise—a way to buy the house we wanted (and could afford) in Lansing while putting our kids in schools that had the components we felt were important to their education (technology, art, music, phys ed). At the time of the decision, we were renting a house in the country and homeschooling our kids. As our eldest neared second grade, we felt a call to put homeschooling down.
We were compelled for several reasons: First, Jesus, who left his living room to be with people who weren't like him. Living closer to our friends in the city was another. Finally, we took interest in new monasticism, the movement of Christians (Shane Claiborne, D. L. Mayfield, and others) who live in community to practice discipleship and share life with the poor.
Meanwhile, our faith community, Sycamore Creek Church, was also looking to root itself deeper in community when the church bought a building in a south Lansing neighborhood. My husband's and my imaginations sparked: What if we only looked at houses nearby? What if the church's neighbors were ours?
We made the move to a Cape Cod–style home in the city and are now living a life that reflects the interdependence of new monasticism: We talk with neighbors over chain-linked fences. We mow for a neighbor. Another preschooler visits when his mom has to run errands. But moving into town also came with thorny questions. Because we chose to live in the city, did that mean we had to choose the city's schools? And if we were committing to values of new monasticism—like sharing life with the poor—and if we felt God was pushing us to love our actual neighbors, did that mean that our kids should be in class with our neighbors' kids?
For now, my daughters are 3 of about 3,000 Lansing kids who have the privilege to learn elsewhere. Of course, the 3,000 students divert about $23 million in per-pupil grants from Lansing to our chosen districts. These students leave in their wake a district with fewer resources and more segregated buildings. And yet, "My children don't deserve better than other people's children," says my colleague Margot Starbuck.
New monastic voices speak from the same place. Author and blogger D. L. Mayfield has written about her daughter's experience in their neighborhood school. Two other friends of mine have also chosen local public schools for their kids because they believe that following Jesus means not insulating ourselves and our children from poorly performing schools.
Together, their voices form a rip tide of conviction. And yet even as we feel ourselves carried away by their voices, my feet are searching for nuance.
In tension with these voices are more pragmatic questions. For instance, my husband and I have reservations about a district where most students aren't passing math and reading. We know that test scores tell only a tiny tale about a school, but those numbers speak loudly when combined with budget cuts that eliminate programs like art and gym. What would enrolling our children in the struggling district say about our hopes for all children? Is there a better way to advocate for families? For struggling districts? For teachers?
Even though we're two years into the experiment, my husband and I continue to struggle with these questions and concerns. Our kids aren't trapped in a district with low graduation rates, but on the other hand, sometimes we feel trapped by ideals we aren't keeping as parents.
By now, it's apparent that school choice hasn't enabled our freedom. And yet, here's where Christ's faithfulness meets us. Christ alone brings us freedom. Not our kids' educations. Not where we live. Christ alone. And because Christ gave us the example of a life incarnate, feet on the ground in a specific place, that means, even when our lives don't overlap in common spaces like schools, we're still called to love our neighbors as ourselves. We're still called to be attentive to the real people and children who are left in the schools we didn't choose. We're still called to fight the systemic injustice in American education.
No, we're not free. We are still accountable to the schools we leave behind. Whether my husband and I transfer our kids to Lansing schools or they graduate from the suburban high school years from now, on one point we're clear: We live in 48910, and that's where we need to direct our energy, volunteer hours, box tops, our voices, our votes, our advocacy.
However, this doesn't come naturally. If we're investing our treasure—our kids—in a place we don't live, Jesus predicts our hearts are likely to follow (Matt. 6:21). This is why our church's presence is crucial. Sycamore Creek reminds us that their neighbors and ours are the same. Our church can be the neighbors we can't be on our own. Together, we can paint a school that hasn't seen paint since our parents were in school. Together, we can volunteer and donate cash at the spaghetti dinner, then sit at a table and talk to students and families. Together, we can source donations when the school's social worker tells us the kids need hats and gloves.
In addition to forming relationships with our neighbors, the church is where we experience tough truths. Our hometown won't let us forget that we didn't choose its public schools. We read a billboard for Lansing Public School's kindergarten round-up on the way home from church. We pass Lansing buses each afternoon. Instead of turning those reminders into personal guilt, we're trying to fold them into our process of continual discernment. We need people in our church community praying with us and holding us accountable for forming relationships right where we're at.
Without the church's example, we'd quickly become an illustration of Augustine's definition of sin: We'd curve ourselves around this narrative of our family, our kids, our choices. The church must compel us to curve outward—to open up ourselves to God's leading and all the love and loss that comes from relationships with those around us.
This flexibility doesn't come naturally or easily. But without it, we'll always struggle to understand how living in this place, near our church, is "a dare to [our] faith" and a testing ground in loving our neighbor.
Erin F. Wasinger is the co-author of The Year of Small Things: Radical Faith for the Rest of Us(with Sarah Arthur; Brazos 2017). She writes at erinwasinger.com.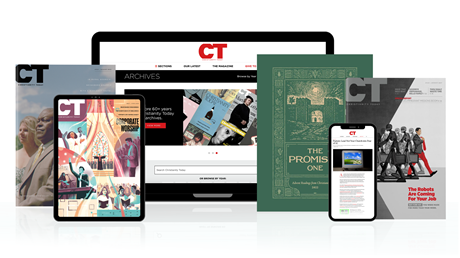 Annual & Monthly subscriptions available.
Print & Digital Issues of CT magazine
Complete access to every article on ChristianityToday.com
Unlimited access to 65+ years of CT's online archives
Member-only special issues
Subscribe
I Sent My Kids to a 'Better School.' But Was It the Right Choice?
I Sent My Kids to a 'Better School.' But Was It the Right Choice?