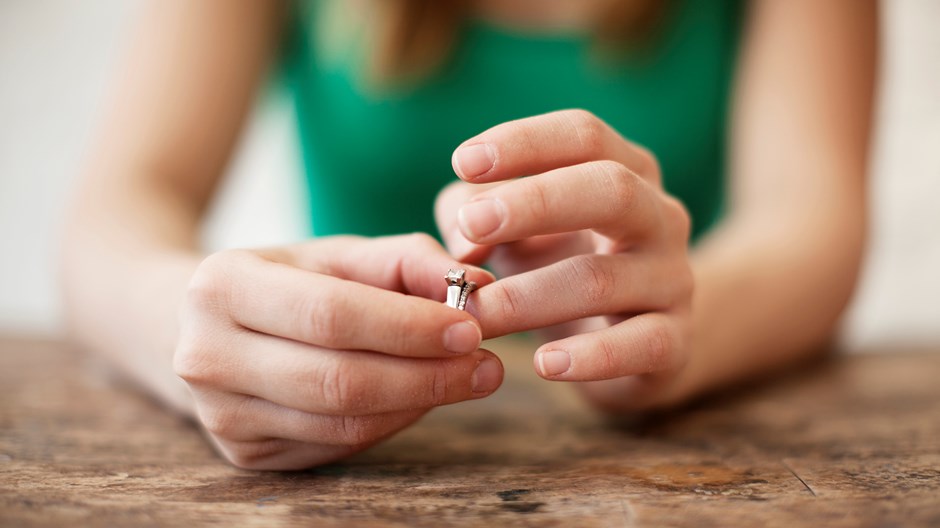 A few weeks ago, Paige Patterson's comments on domestic violence went public, setting off a Twitterstorm of condemnation and support. Thousands of Southern Baptist Convention (SBC) women have since called for his resignation. For the many women who were willing to sign their names to the statement, there are dozens of others suffering in silence who will never come forward.
I know, because I was one of them.
I was raised as a Baptist pastor's daughter in a small town in Indiana. I spent most of my youth sitting in the front pew, listening to my dad's sermons. After graduating high school, I married my high school sweetheart, and together my husband and I continued to be active in my dad's congregation. From the outside, we were part of a perfect, multi-generational Baptist family. Behind closed doors, however, I suffered physical, emotional and spiritual abuse at the hands of my husband.
After years of soul-crushing torture, I gained the courage to walk away from my marriage. We had tried multiple rounds of counseling, but the abuse was relentless. After crying out to God for help, I clearly felt him release me from my marriage, so with the loving support of my parents, I filed for divorce.
Soon after, I was called to a meeting with our church's deacons, who informed me that I would undergo church discipline for my decision to divorce. One even said, "If you do this, God will never use you." My ex-husband received no reprimand for the abuse, though he didn't deny it. By contrast, I eventually had to withdraw my membership and move away, and my father was fired as the church's pastor for his role in supporting me.
I would like to believe that my story is an anomaly. But these problematic beliefs on domestic abuse and divorce—like those represented in the Paige Patterson case—are endemic to parts of the Christian church. (Patterson has since made follow-up statements.) Domestic violence is a bondage that historically has been allowed and even protected in some churches. The very nature of this abuse is satanic, as it steals, kills, and destroys the lives of victims. Yet all too often, church leaders fall back on select verses, rather than the totality of Scripture, to justify their views. The net result: They abandon victims in their suffering.
While many leaders in the church cling to wrong and dangerous ideas about abuse, many others are ready to provide aid. Here again, my own story provides evidence.
When I was in the midst of divorce, my father called our good family friend, Jerry Falwell Sr., founder of Liberty University, to ask his counsel on how to handle the situation. He told my father, "Tell your daughter to get away from that marriage and come to Liberty, where she can meet a young man who will treat her right."
Years later, when my second husband (whom I did indeed meet at Liberty) and I were speaking with Robert Jeffress, senior pastor of First Baptist Dallas, I shared my story with him. He looked me in the eye and said, "What that church did to you was wrong."
"It is never God's will for a woman to endure physical abuse to keep a sick marriage alive," he later told me. "God hates violence. In fact, the reason he gave in Genesis 6 for destroying the world was because of unbridled violence. To abuse another person is to abuse someone God created in his image; it is tantamount to abusing God himself." (Jeffress has recently commented on the Patterson case.)
I had two Southern Baptist leaders affirm God's love for me and his desire to use my story for his kingdom. Those two men gave me hope that someday, a change would come to the SBC. That day is today. As I track Patterson's case and the larger conversation around it, I see the spirit of God working to bring freedom to the hearts of those who've been captured by domestic violence. Jesus came to set the captives free, and through these brave men and women, the bondage of domestic violence is being lifted.
The events of the past few weeks have shed light on a number of injustices that have taken place behind closed doors in various local churches. The light is shining, too, on the broader Christian church and its response to domestic violence. We must stop putting the impetus on victims to fix their spouses' sinful behavior.
As we look to the future, pastors and other church leaders have the opportunity to be instruments of light or darkness. Today and every day, I pray they will listen to the voices of their sisters and choose to cast light on the shadows.
Autumn Miles is a speaker, author, and radio show host. In 2017, she worked with LifeWay Research to commission a study on domestic violence in the church and produced resources to help pastors better help victims. Her latest book, I Am Rahab: Touched by God, Fully Restored, which shares her story of overcoming abuse, releases on August 21.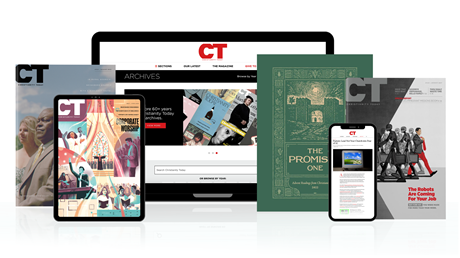 Subscribe to Christianity Today and get access to this article plus 65+ years of archives.
Home delivery of CT magazine
Complete access to articles on ChristianityToday.com
Over 120 years of magazine archives plus full access to all of CT's online archives
Subscribe Now
How Southern Baptist Leaders Aided My Escape from Abuse
How Southern Baptist Leaders Aided My Escape from Abuse