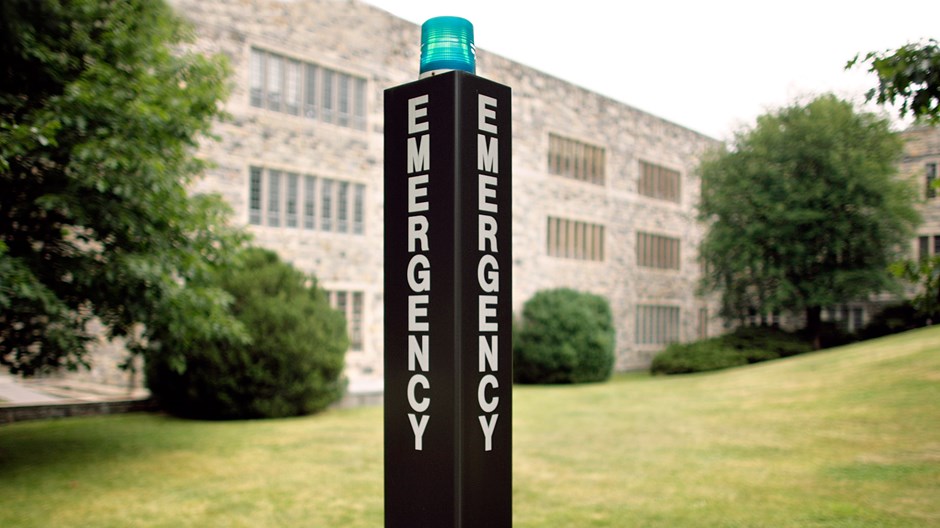 Image: Chip Somodevilla / Getty Images
When college freshmen step on campus for the first day of school, they will be entering what experts consider the riskiest period for sexual assault, spanning from the start of the semester to Thanksgiving break.
One Christian college graduate remembers her first weeks as the time when a guy from her "brother hall" grabbed her hand and shoved it down his pants. Another met her college boyfriend early on. The relationship soon grew threatening, and he ended up raping her in a parked car. At another school, it didn't take long into the first semester before a female student began to wonder what to do about unwanted attention from one of her professors.
Over the past year, the #MeToo movement proved harassment and rape can happen to women anywhere, but colleges have long been ground zero for America's sexual violence epidemic.
Most evangelical schools already have policies that address the biggest risk factors: dry campuses, single-sex dormitories, codes of conduct barring sex before marriage. But recent studies suggest that the most significant disparities between Christian and public or private institutions correspond to the biblical convictions at the core of the community, from shared morality to their approach to gender roles. Faith indeed influences the rates of sexual violence on campus—mostly for better, but sometimes for worse, researchers say.
"One of the key shared ideas [at Christian schools] is that sex needs boundaries or restraint—a radically countercultural affirmation in a society where most affirm sex need have no limits if it is consensual," wrote sociologist Jim Vanderwoerd from Redeemer University College in Ontario.
In a 2017 study, Vanderwoerd and Harvard University's Albert Cheng found that female students at evangelical colleges in Canada fared significantly better than at secular ones, with fewer reports of unwanted sexual contact (18% compared to 21%–31%) and rape (less than 1% compared to 3%–5%). Students at Christian schools in the US also reported lower rates of such incidents in the Campus Climate Comparison Study conducted the same year.
Despite restrictions against drinking, alcohol usage remained a significant risk factor associated with sexual violence at the Christian campuses surveyed: eight schools belonging to the Council for Christian Colleges and Universities (CCCU) and Christian Higher Education Canada (CHEC). But the other major risk factor at secular schools—being around men in social settings—did not make female students significantly more susceptible to "unwanted sexual experiences."
"Put simply, while on secular campuses being in the presence of males poses a sexual victimization threat for women, this appears to be less so for women on private religious campuses," wrote Vanderwoerd in the Canadian Journal of Higher Education.
"The moral communities thesis would suggest that this is related to religious campuses creating conditions in which men and women appear to have internalized and acted upon the parameters for sexual restraint that are part of their faith's traditions and teachings."
Researchers have argued that the shared sense of values and traditions on evangelical campuses can create an environment to deter sexual assault. But those same core convictions can complicate the process when violations occur.
"I tried multiple times to figure out how to tell my counselor, but she would never give me an assurance that I wouldn't be turned in for a conduct violation," said a Harding University graduate who was too scared to report that she was raped by her on-again, off-again boyfriend her sophomore year.
At CCCU schools, officials overseeing Title IX—federal protections against sexual harassment, sexual violence, or any gender-based discrimination—must balance the school's own faith-based policies with effective processes for reporting and adjudicating misconduct. Biola University, for example, does not discipline victims of sexual violence for alcohol usage if the incident occurred while they were drinking, even though it violates the school's student contract.
Ultimately, students at the 23 CCCU schools surveyed in a 2017 Campus Climate Comparison Study felt more confident that their reports of sexual misconduct would be taken seriously by the administration than the average college student by a margin of 84 percent to 80 percent. They were also more likely to believe the school would take action to address the factors leading to the abuse.
In a Christian context, the conversation around healthy sexuality carries more weight and nuance than at secular schools, where consent can be presented as the ultimate or only factor.
"Within faith-based communities, consent is still important, but . . . God expects more than consent. God expects that loving, married, committed relationship," said Neil Best, a higher education professor at Geneva College who oversaw the campus climate study. "We're trying to do our work that's faithful from the legal framework but also faithful from the biblical framework."
But addressing biblical teachings on gender may be at least as important as those on sexual restraint, Best says. Slippery application of teachings on male headship, female submission, or gender roles—say, applying marital submission to dating relationships or male leadership to class projects—can create dangerous environments at Christian colleges.
"The best thing would be for faith-based campuses to have honest conversations about the roles of women," he said. "So much of it's unintentional, but it still needs that honest examination. What is the female experience on our campus?"
In a survey of 6,600 US college students, Best found that 79 percent of Christian college students had suffered an incident of gender-based discrimination involving fellow undergrads and 40 percent involving a professor. Examples include condescending remarks, offensive jokes, or sexist treatment.
Best found that instances of gender-based discrimination were higher at CCCU schools than at public or private US colleges (where about 73% reported discrimination by students and about 32% of students reported discrimination from faculty), even though instances of dating violence, sexual assault, and rape were significantly lower at the Christian schools.
One of the most effective ways to fight sexual violence, Best says, would be to quash the sexism shown to fuel it.
Likewise, says Vanderwoerd, "Christian colleges must not be afraid to be prophetically bold in declaring and living out the good news of the gospel when it comes to sex, which means saying no to the world's views about sex. In our culture today, that is becoming increasingly difficult, but all the more important."
Kate Shellnutt is online editor for Christianity Today.
Have something to say about this topic? Let us know here.
Have something to add about this? See something we missed? Share your feedback here.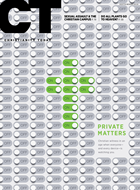 This article is from the September 2018 issue.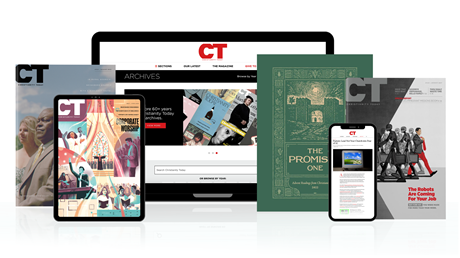 Subscribe to Christianity Today and get access to this article plus 65+ years of archives.
Home delivery of CT magazine
Complete access to articles on ChristianityToday.com
Over 120 years of magazine archives plus full access to all of CT's online archives
Subscribe Now
How Faith Changes Campus Sex Assaults
How Faith Changes Campus Sex Assaults